Why 'Jersey Shore's Angelina Pivarnick Sued the New York City Fire Department
Find out why 'Jersey Shore's Angelina Pivarnick sued the New York City fire department while she was working as an EMT.
Jersey Shore fans know Angelina Pivarnick is an EMT, but many fans don't know about the lawsuit she has against the New York City fire department. Find out why Pivarnick was compelled to take legal action against her employer.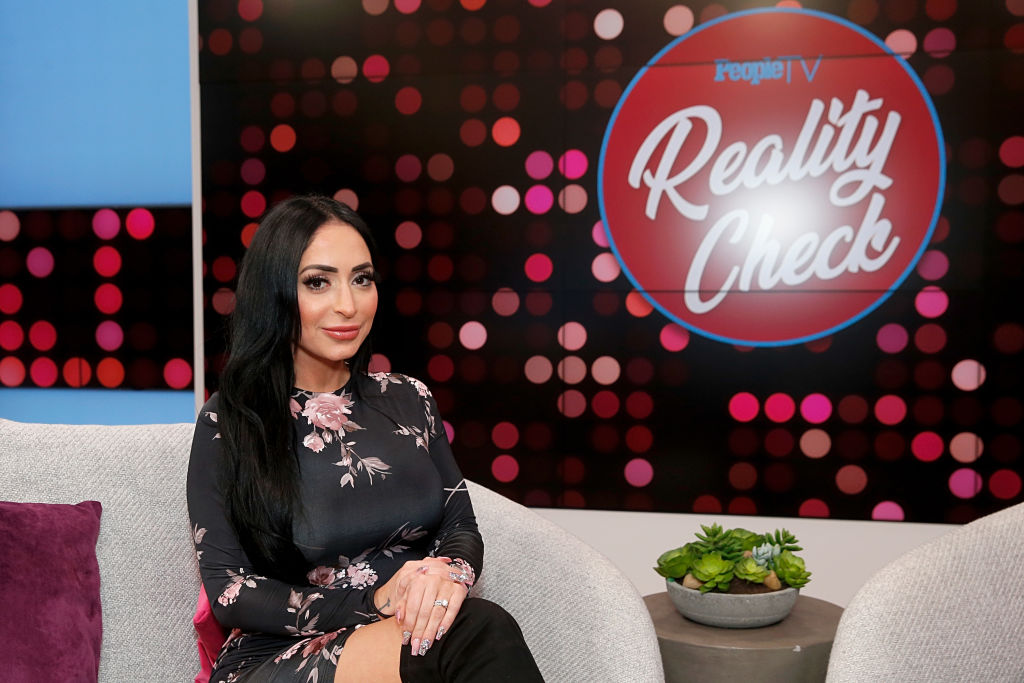 Angelinas loves her career as an EMT 
"My day job is being an EMT," Pivarnick explained on the "Reality Splits" episode of E! True Hollywood Story. "For forever, I've wanted to help people, so I decided to go to school and do it. Me being an EMT, people get to see the best in me." Jersey Shore has often portrayed Pivarnick in a negative light. Working as an EMT has given people a new perspective. "I have a big heart, but people don't realize it," she added. 
When Pivarnick made her return to Jersey Shore: Family Vacation, it renewed many of the friendships she had lost. These repaired relationships allowed Pivarnick to take on opportunities to showcase her career choice. That included a guest appearance on Double Shot at Love. During an episode of Pauly DelVecchio and Vinny Guadagnino's side project, Pivarnick arrives in an ambulance, sirens wailing. 
Angelina sued the NYFD for sexual harassment
According to Entertainment Tonight, Pivarnick sued her supervisors for subjecting her to a sexually hostile work environment. Between 2017 and 2018, Pivarnick claims Jonathan Schechter and David Rudnitzky — lieutenants within FDNY's Bureau of Emergency Medical Services — made unwanted advances toward her. "The sexual harassment that Pivarnick experienced included repeated and unwelcome sexual advances, degrading comments about her body, vulgar sexual comments, inappropriate questions about her private relationships and, in one instance, the groping of an intimate part of her body without her consent," the lawsuit stated. 
Pivarnick says Schechter sent her inappropriate texts and "grabbed and squeezed her buttocks, putting his hand so low that he also made contact with her vaginal area." In another incident, Pivarnick says Rudnitzky "frequently made sexual comments to [her], both in front of Pivarnick's co-workers and when no one else was present." 
Angelina's work injury made things worse 
Pivarnick injury happened in November 2017. "I got injured on the job trying to save a life," she told Life and Style Magazine. After lifting a 450-pound patient, Pivarnick was hurt and put on desk duty. 
This was when she encountered Rudnitzky's sexual advances. When Pivarnick filed a complaint in April 2018 regarding the alleged sexual harassment, she claims the FDNY retaliated against her. 
Is Angelina still a paramedic? 
Currently, It's unclear if any disciplinary action was taken against the lieutenants. Pivarnick is reportedly seeking monetary damages for mental anguish and humiliation. In the 2019 interview with Life and Style Magazine, Pivarnick said she "still hold[s] the job as [an] EMT," but it's been difficult since her injury. "I am not the same."
After dealing with her sexual harassment lawsuit, it won't be surprising if Pivarnick never returns as a full-time EMT. Given the success of Jersey Shore: Family Vacation and Pivarnick's other endeavors, she likely won't have to!