Why Jessica Simpson Refuses to Watch 'Framing Britney Spears'
Framing Britney Spears is still a huge topic of discussion in pop culture. As Spears' fans wait in anticipation of the outcome of her conservatorship appeal, many of her musical peers are speaking out in their support of the pop icon. But Jessica Simpson says the thought of watching the show gives her anxiety. She knows all too well what Spears experienced and the pressures of fame.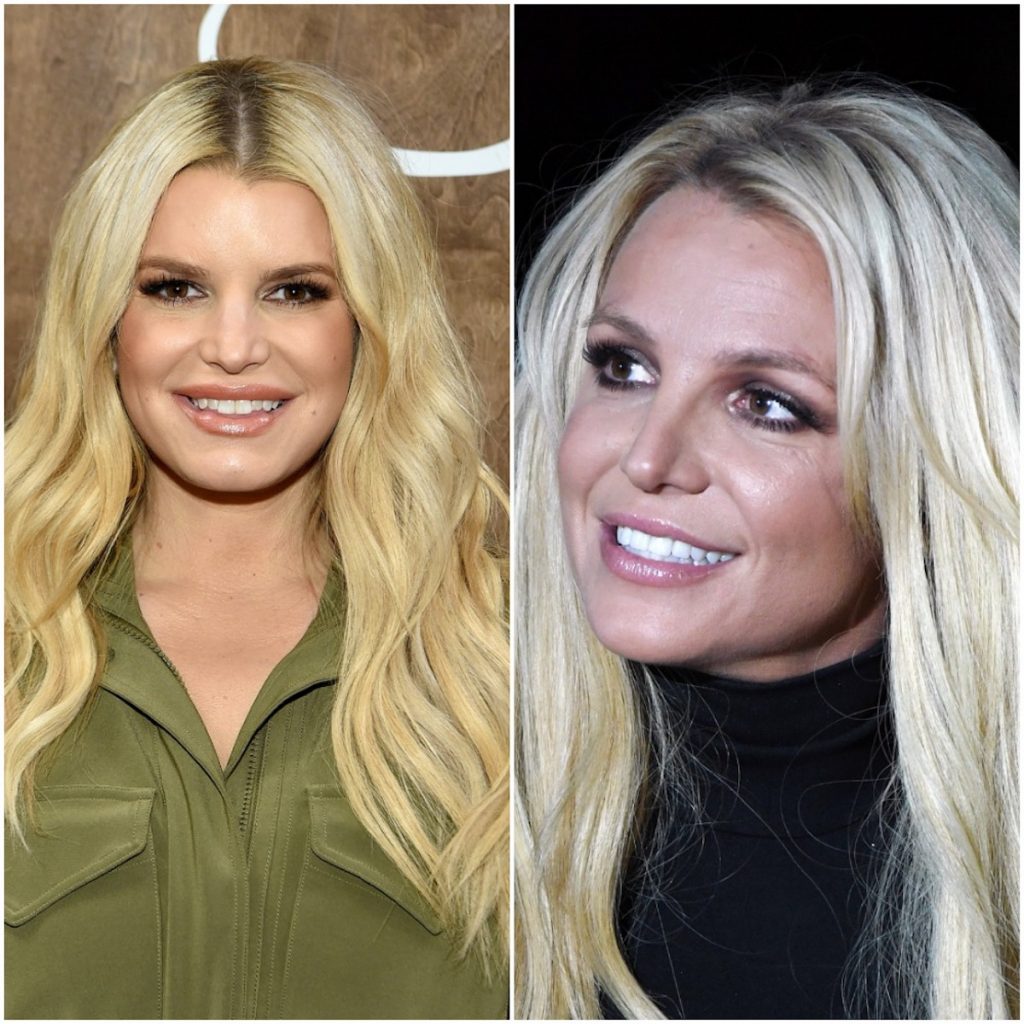 Jessica Simpson knows the pressures of growing up in the spotlight
Simpson landed her record deal with Columbia Records in 1998 but she'd been working toward her dreams of musical stardom for years prior. Initially, Simpson wanted to sing Christian music but was told she was too curvy and considered "too sexy."
Her career took off but she wasn't without criticism. Though considered vocally unmatched against peers like Spears, she didn't reach the level of fame as quickly.
Her image was more of a girl next door. Her voice was also too big for many of the bubble gum pop records she was given. She had to minimize her talent in order to fit in.
Related: Britney Spears Fans Are Concerned For Singer's Health After She Posts Freestyle Dance Video To Instagram
Simpson also publicly struggled with her weight. She was much curvier than Spears and others and often dieted to try to appease her label. As a result, her weight yoyoed for many years.
After marrying Nick Lachey and their subsequent MTV reality show, her fame skyrocketed but she was viewed as a dumb blonde and immature for comments made on the show. She played into the image, later revealing producers of the show edited her to be that way.
Watching 'Framing Britney Spears' causes anxiety for Jessica Simpson
Spears' documentary special remains a hot topic and despite all of the support she's getting from fans her own peers to end her conservatorship, Simpson says she cannot muster up the courage to watch the special.
"It gives me anxiety [to watch]," Simpson said during an appearance on The Tamron Hall Show, as reported by Entertainment Tonight. Furthermore, she says knowing Spears personally makes it all the more difficult for her to watch.
"Feeling that way, I had the weight literally of the world on me," she said. "I know Britney and I know what she went through and it's so hard because it's so many people's opinions on you just trying to live your life as a normal human being. Because inside, we're really just normal."
Related: Britney Spears Documentary Alleges Her Girl-Next-Door Image Went Downhill Post Her Split From Justin Timberlake
Simpson also explains that she understands why Spears and other stars of her caliber eventually close themselves off in favor of a more private life.
"We might have a big platform but you can only take stuff for so long – you can only allow people in and attacking you until you really put your guard up," Simpson said.
Simpson also relates to Spears' bad breakup with Justin Timberlake. He's since come forward and publicly apologized for his harsh treatment of Spears in the wake of their breakup. Like Spears, Simpson also was dealt a blow from her ex, John Mayer, who made disparaging comments about her and divulged information about their intimate moments.
"I was very manipulated and also in love…or seemingly," Simpson said of her time with Mayer. "And now that I have the love of Eric (Simpson's husband) it's just such a different thing and I wouldn't expect an apology."
Overall, Simpson has found her way through all of her own public and personal chaos and is hopeful Spears will do the same.