Why Jillian Michaels Recommends Working Out Just 2 Hours a Week
Celebrity fitness instructor Jillian Michaels suggests that just 30 minutes of exercise four times per week can keep you in shape.
Celebrity fitness instructor Jillian Michaels is known for her "tough love" approach to workouts. Recently launching her own fitness app, the Biggest Loser alum sees just 30 minutes of exercise four times per week can keep you in optimum shape.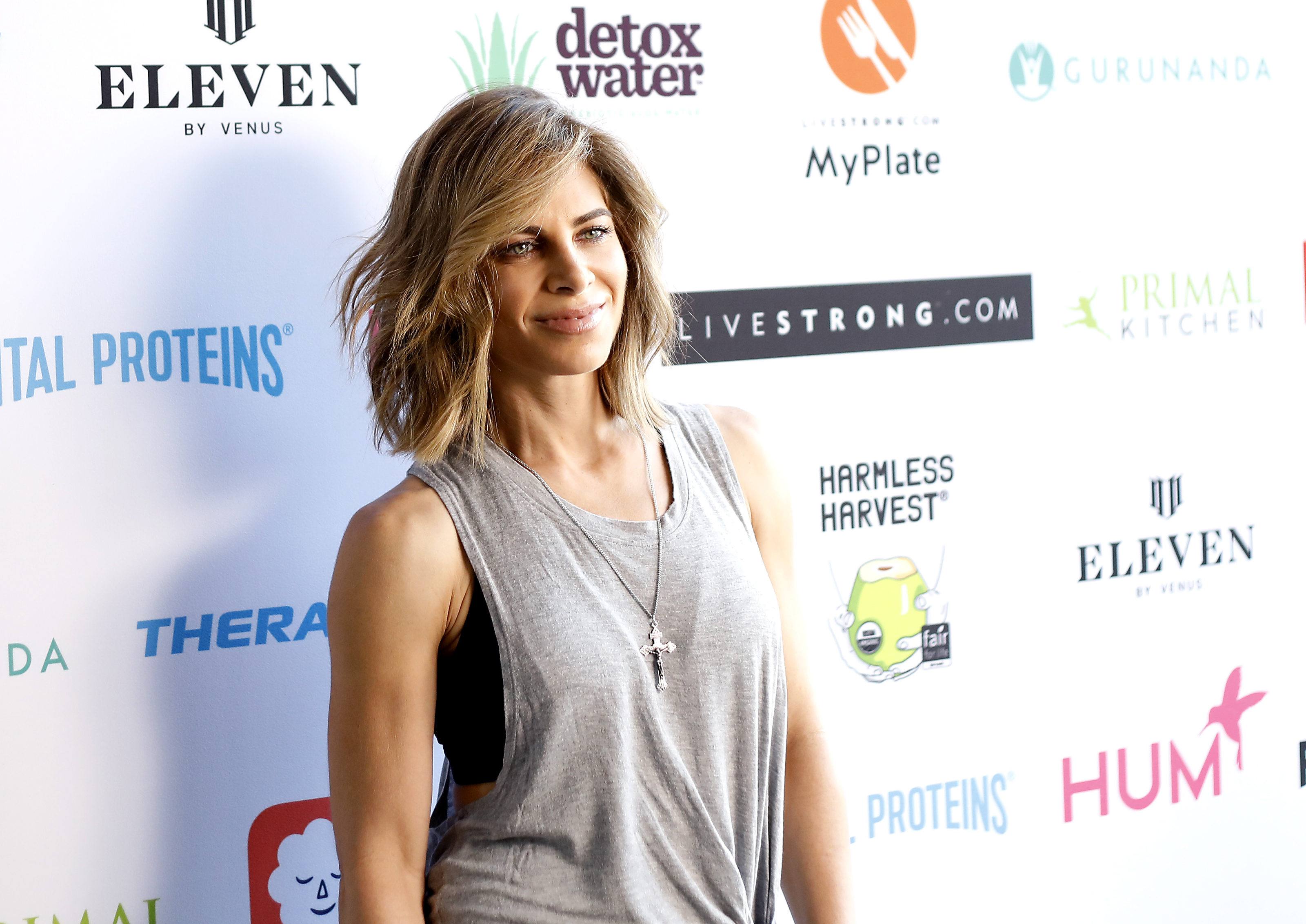 Jillian Michaels swears by 30-minute workouts
When asked what her biggest fitness secret is, Michaels revealed she keeps her training at 30 minutes per workout, four times a week. And that's it.
"No one believes me, but it's absolutely true," she told the Daily Star in April. "Once you are in maintenance mode and you have control over you nutrition, it's much easier to stay in shape."
This is far from the first time Michaels has spoken of time-efficient workouts. With most people having overbooked schedules, 30-minute blocks of time are the best option for exercise.
 "Work out four times a week for 30 minutes, and when you work out, work out hard," Michaels said in 2016, according to Phillymag. "I believe anyone can find those four 30 minutes in a week. … Your kids aren't going to die if you put them in the corner and let them play for 30 minutes. You've got to find those half hours, and you have to schedule them in ink and make them non-negotiable." 
'Biggest Loser' alum suggests doing 'what is good enough'
Michaels advised a 30-minute workout strategy after seeing people embark on an exercise regimen that becomes impossible to maintain.
"I think the key with juggling is establishing a different mind frame, which I have yet to do," she remarked. "Jettison the concept that you can get everything done and get it done well. You can't."
The exercise guru encourages people to develop a more realistic plan that fits into their everyday lives, so they will be more likely to stick to their schedule.
"When it comes to fitness, you're not going to be able to take the 60-minute Flywheel class you used to love," Michaels said. "That's just not a reality. We have to say, What is good enough?"
Jillian Michaels' new fitness app helps users stay on track
Michaels recently launched The Fitness App by Jillian Michaels. The former Biggest Loser coach designed the app so it "offers the most comprehensive and customizable fitness, nutrition, and mindfulness features all in one seamless platform." She also kept time efficiency in mind for each routine.
The fitness expert has always stressed that you need both proper nutrition and a consistent fitness regimen in order to maintain optimum wellness.
"When you aren't doing either of those things, then you are absolutely putting yourself at a far greater risk for illness and dramatically reduced life span," she said, "not to mention an overall diminished quality of life."
Creating her app with these principles in mind, Michaels offers users a wide variety of workout options that can be done at home. The accessibility of the platform was especially helpful during the COVID-19 pandemic, with most health clubs and gyms shut down.
"I have literally over 2000 stand alone exercises in my app alone – without ever thinking about the variety of fitness modalities," she explained. "From yoga to kickboxing, mat pilates to calisthenics, there literally is nothing you can't accomplish fitness wise in the comfort of your living room."