Why Jimmy Page Didn't Mind Leaving Mistakes on Led Zeppelin Records
You'll hear some people criticize the "mistakes" and "sloppiness" of Jimmy Page on Led Zep's records. But it never bothered Page.
Where does Jimmy Page rank among rock's greatest guitarists? According to polls of professional musicians, fans, and critics, the force behind Led Zeppelin usually ranks in the top three. In fact, only Jimi Hendrix consistently ranks ahead of him. (Page also called Hendrix the greatest.)
That doesn't mean Page was perfect, of course. Even when Aerosmith's Joe Perry sang his praises for Rolling Stone's "100 Greatest Guitarists," he mentioned how Page (No. 3) could be heard "teetering on the edge of his technique" on the "Heartbreaker" solo.
If you do a bit of searching, you'll find other guitar pros (and armchair listeners) calling Page's technique into question. While some point to mistakes he'd make during live shows, others have cited the flubs Page left on Zep's studio albums.
For a meticulous producer like Page, these mistakes couldn't have been an accident. In interviews over the years, he's spoken of leaving in mistakes because he thought it sounded realer than heavily edited albums.
Page said he preferred 'being honest about' guitar mistakes on record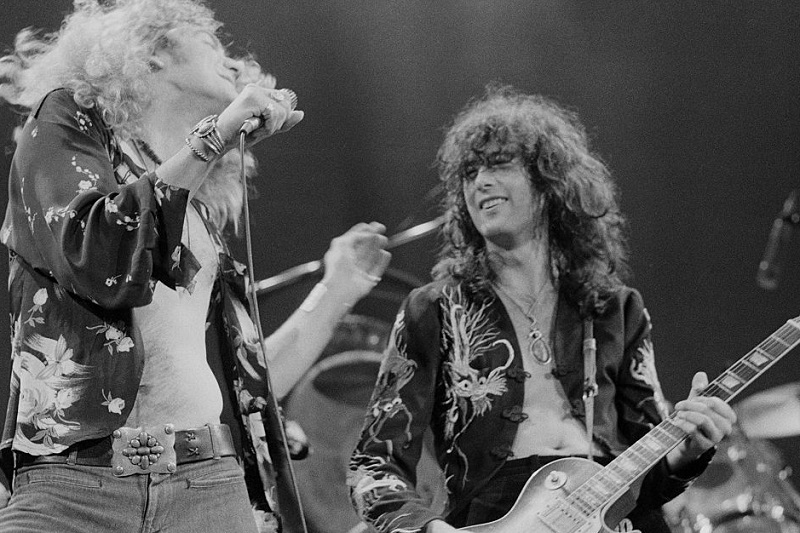 In a 1977 interview with Guitar World's Steve Rosen, Page didn't seem embarrassed at all by mistakes he'd left on record. This time, the issue came up with "I Can't Quit You Babe," another signature early Zep track (off the band's 1969 debut).
After Rosen described Page's solo as "sloppy but amazingly inventive," Page noted that it didn't bother him. "There are mistakes in it, but it doesn't make any difference," he said. "You've got to be reasonably honest about it." Of course, part of it came down to Page's habit of recording solos.
"I usually just limber up for a while and then maybe do three solos and take the best of three," Page explained. He also compared it to his live performances. When the band released The Song Remains the Same, the material didn't come close to Zeppelin's best nights in concert.
But Page left it in nonetheless. "It's a very honest film track," he told Rosen. "Rather than just trailing around through a tour with a recording mobile truck waiting for the magic night, it was just, 'There you are – take it or leave it.'"
Page considered his composing more important than his playing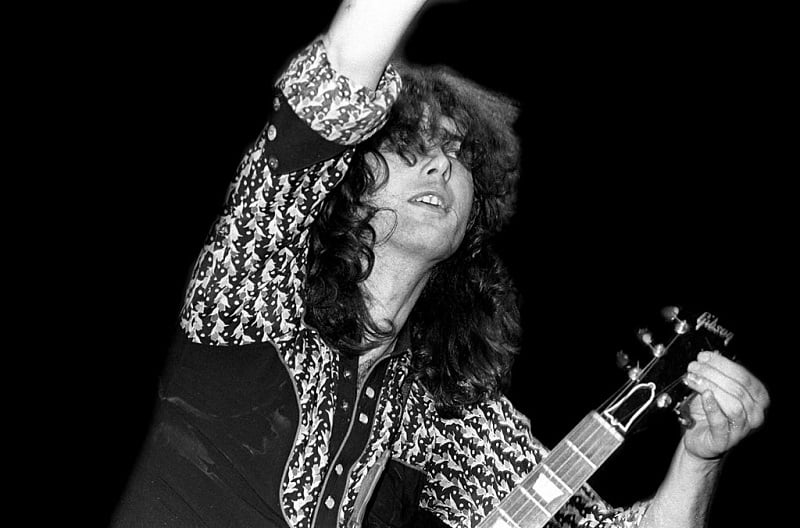 Given Page's epic axe-work with Led Zep — following his run as session whiz in London recording studios — it's clear why most people peg him as strictly a guitar god. However, Page's biggest admirers put him in the pantheon for the composing and producing work he also did with Zep.
"Jimmy wasn't just a genius in the way he played; he was a genius in how he recorded too," Kiss's Bruce Kulick said of Page (No. 2) in the Louder Sound best guitarist rankings. Page has long considered his work as a composer, arranger, and producer to be his most important contribution.
"My vocation is more in composition, really, than in anything else," he said in 1977. "Building up harmonies, orchestrating the guitar like an army – a guitar army – I think that's where it's at, really, for me."
So what is the greatest showcase for all of Page's talents (songwriting, arranging, producing, and playing)? It's a great debate, but a few songs from the later albums stand out. If "Ten Years Gone" doesn't get you, "Achilles Last Stand" surely will.
Also see: The Only Led Zeppelin Song Robert Plant Shared With Another Lead Vocalist