Why Jimmy Page Had a Hard Time Playing 'Achilles Last Stand' Live
When Led Zeppelin recorded its debut album, the band didn't want to waste time. Jimmy Page, acting as producer, had his group simply run through the songs they'd been playing live. From start to finish (including mixing), the entire record took about 35 hours to make.
Glyn Johns, who also produced The Beatles, described being completely floored by Zeppelin in those sessions. "It was just unbelievable," Johns said. Taking its ferocious act back on the road, Led Zeppelin won over American audiences (and nearly everyone else who heard them) in the same way.
Indeed, a good deal of Zep's appeal came in its live assault. "Most of our songs were designed for live performance," Page said in a 1993 interview. However, Page's compositions became more complex on later albums. By Physical Graffiti, Page began amassing "guitar armies" for Zep tracks.
On songs such as "Ten Years Gone," you might hear as many as six guitars going on the recording. Taking that song (or "Stairway to Heaven" from IV) on the road was a different story. And Page described "Achilles Last Stand" as one of his biggest challenges live.
Page's 'guitar army' on 'Achilles' was difficult to replicate by himself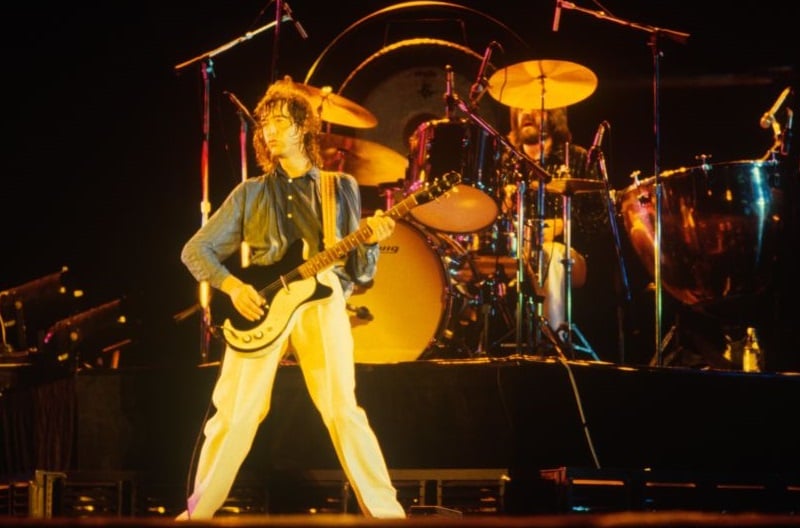 On the epic opening track to Presence (1976), Page took his concept of a guitar symphony even further. When asked if he remembered how many different guitar lines he had going, Page said he couldn't. "I lost count eventually," he told Trouser Press in 1977.
While that approach gave the track (featuring one of Page's greatest solos) its power, it made live shows a tall order. In fact, looking back at his career with Zep in 2016, Page said "Achilles Last Stand" ranked among his toughest assignments.
"I don't dread it, but the one that was testy, to say the least, to try and replicate — or at least to get a mean average of all the guitar parts on the record — was 'Achilles Last Stand,'" he told Classic Rock.
To watch Page go at it live is truly something to behold. While Zeppelin's Knebworth appearance may have gotten the most views over the years, Page played it even better at various shows on the band's 1977 tour. But watching him play "Achilles" in any concert is remarkable.
Keith Richards was amazed at Page's live adaptation of 'Achilles'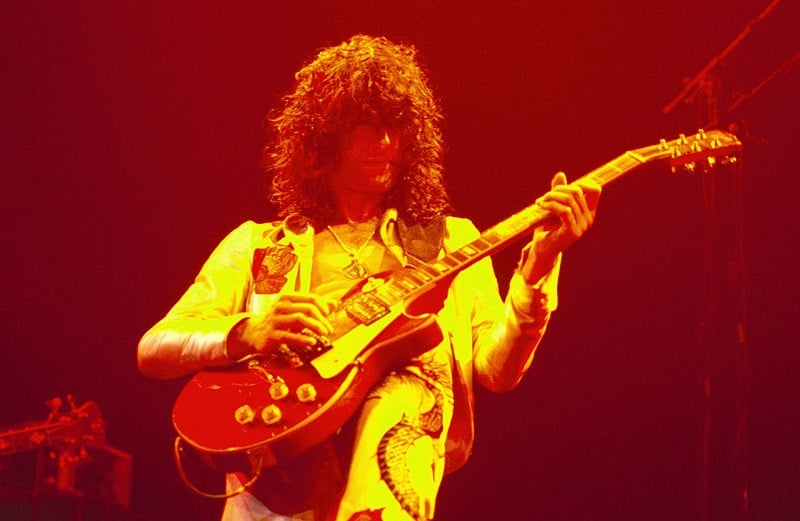 Page wasn't alone in thinking "Achilles" was a heavy lift in live shows. "When [Rolling Stones] Ronnie Wood and Keith Richards came to hear us play, Keith said, 'You ought to get another guitarist; you're rapidly becoming known as the most overworked guitarist in the business,'" Page said in '77.
Though the Stones had no problem adding on musicians for their live shows, Zeppelin never did. That's why you saw John Paul Jones switching between keyboards and bass (or mandolin) on stage. The band — and Page in particular — just didn't think touring musicians should play with them.
"There are times when I'd just love to get another guitarist on," Page told Trouser Press. "But it just wouldn't look right to the audience." So Page put the job of "Achilles" on his own shoulders. It may have been "testy" at times, but it made Zeppelin shows worth every penny.
Also see: How a John Bonham Drinking Song Became a Classic 'Led Zeppelin III' Track