Why Jimmy Page Started Out Playing Bass in The Yardbirds
Say the name Jimmy Page and a few images will pop into the minds of rock fans. Many will envision Page at work on his Gibson double-neck guitar during a live rendition of "Stairway to Heaven" in the 1970s. Or maybe you'll see Page duck-walking on stage, playing another Led Zeppelin track.
But the chances of someone picturing Page playing a bass guitar are slim-to-none. Outside of a rare 1965 solo record on which Page did everything — bass, harmonica, and vocals in addition to guitar — the Zep founder and guitar giant rarely played bass professionally.
So when you hear that Page joined The Yardbirds as the group's bass player in 1966, we don't blame you for scratching your head. But Page, along with his buddy Jeff Beck (then playing lead guitar in The Yardbirds) had their reasons for Page's odd instrument assignment.
Jimmy Page turned down the Yardbirds guitar gig on 2 occasions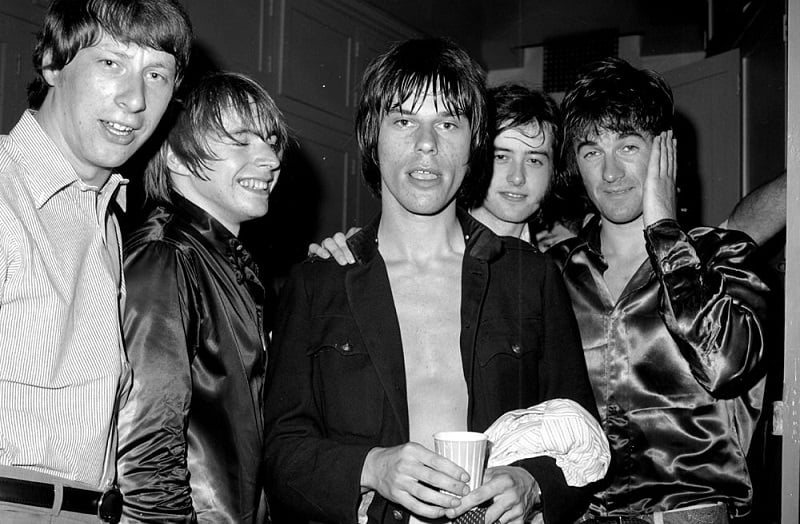 The first question many people have about Page and The Yardbirds is the obvious one: Why didn't they ask him to play guitar in the band? And the answer is equally simple: They did, on two separate occasions. The first time came when Eric Clapton was still playing lead in the band.
In a 1977 Trouser Press interview, Page described the circumstances of the initial Yardbirds offer. "The very first time … [Yardbirds manager] Giorgio Gomelsky said that Eric was going to have a 'holiday,' and I could step in and replace him," Page said. That didn't sit right with him.
"The way he put it to me, it just seemed really distasteful and I refused," Page said. "Eric had been a friend of mine and I couldn't possibly be party to that." When Clapton left the group in 1965, The Yardbirds again turned to Page, who turned them down a second time.
That's when he recommended his pal Beck for the lead-guitar spot, and after The Yardbirds agreed everyone seemed happy. However, following a 1966 gig that Page attended, the band started splintering apart.
Page finally joined The Yardbirds when the bassist quit suddenly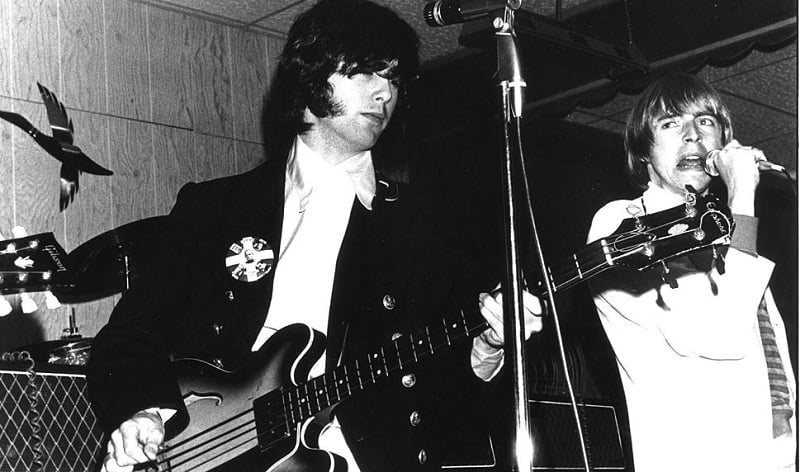 Page got his third offer to join The Yardbirds in 1966. Following a raucous Oxford gig that summer, Paul Samwell-Smith announced he was quitting the band, effectively immediately. Page, who'd gone with Beck to watch the group play that night, saw it happen.
On the way home, Beck asked if he'd finally join and take Samwell-Smith's place until they could find another bassist. Page agreed, thinking he'd sit in until they found someone to play the instrument. However, Beck had other motives.
"Jimmy wasn't a bass player," Beck told Brad Tolinski in the Page biography, Light and Shade. "But the only way I could get him involved was by insisting that it would be okay for him to take over on bass in order for the band to continue. Gradually — within a week, I think — we were talking about doing dueling guitar leads."
To make that happen, they switched rhythm-guitarist Chris Dreja to bass and unleashed Page and Beck as the band's leads. Later in '66, during a grueling American tour, Beck left the group, giving Page an unexpected opening as the key figure in The Yardbirds. From there, it wasn't long before he founded Led Zeppelin from the remains of The Yardbirds.
Also see: Why Eric Clapton and Jimmy Page Had a Falling-Out in the 1960s