Why Joanna Gaines Doesn't Film 'Fixer Upper' At Her House as Much Anymore
Fixer Upper fans were overjoyed to hear their most beloved renovators, Chip and Joanna Gaines, were returning to television. The duo stepped back from the series that made them famous in 2018. But then a couple of years later, the Waco-based couple announced they'd be launching a new television network and a reboot of their show called Fixer Upper: Welcome Home.
One major reason viewers adored Chip and Joanna so much was their authenticity. Sure, fans loved seeing the before and after shots on Fixer Upper. But they equally loved getting glimpses of the Gaineses' home.
Their new series does include farmhouse updates. Overall, though, fans will be seeing less of Chip and Joanna's personal life.
'Fixer Upper: Welcome Home' is a lot like the original series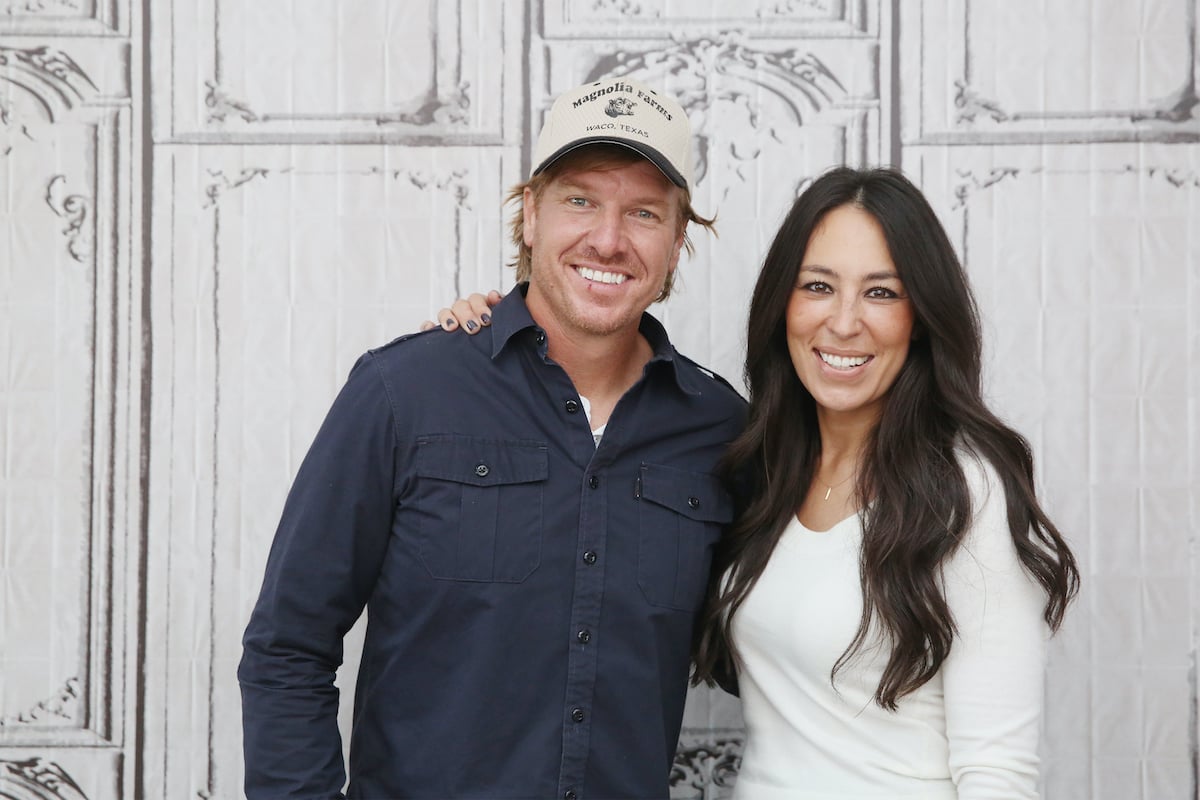 There was no reason to mess with a good thing. The reboot of Fixer Upper has a similar look and feel to the original HGTV series and that's entirely on purpose.
Just like before, Chip and Joanna are helping homeowners take "the worst houses in the best neighborhoods" and renovate them into something incredible.
Fixer Upper: Welcome Home features the same antics from Chip and thoughtful concentration that Joanna became known for. There's a satisfying big reveal at the end and a lot of happy tears and shrieking. But one element has changed, and that's where the design consultations are taking place.
Joanna Gaines moved 'Fixer Upper' design consults to a studio
RELATED: Joanna Gaines' Paint Colors From Magnolia Home All Have 1 Thing in Common
Early episodes of Fixer Upper showed Joanna inviting clients to her personal farmhouse to discuss her design plans for their homes. She'd sit with them either outside or in her kitchen and go over drawings, discussing options and plans. The whole thing had a quaint feel to it.
But now those consults have a much more professional quality. Instead of the farmhouse, Fixer Upper: Welcome Home clients head to Joanna's studio and look at computer renderings of her plans. The 42-year-old designer has certainly earned her status as a professional despite not having any formal design training. Still, it means fewer glimpses of Joanna's home.
'Fixer Upper: Welcome Home' could have fewer shots of the Gaines kids
Fixer Upper fans also enjoyed seeing the Gaines kids living life on their farm. But Joanna explained that since the children are older now, that might not be part of the show anymore.
"We want to be smart when it comes to our kids," the Fixer Upper star explained to People.
"When we first started the show, they were younger, and since they're a part of so much of what we do, it was just organic to include them," she continued.
"But toward the end, I started noticing, they don't necessarily love this. Now, if they volunteer to be a part, we are more than happy, but we never want to just force it for a scene. They can make that choice. We'll see as much of the kids as they want to give us."
The new 'Fixer Upper' includes some other changes
So far, the Gaineses have released four episodes of Fixer Upper: Welcome Home on discovery+ ahead of the launch of Magnolia Network.
These episodes included updates on their farmhouse renovation as a special bonus. But between not showing the kids anymore and not having in-home design consults, fans shouldn't expect to see too much more of Chip and Joanna's private life.