Why Joe Exotic's Former Producer, Rick Kirkham Thinks 'Tiger King' 'Doesn't Go Far Enough'
Rick Kirkham believes 'Tiger King' didn't go far enough covering Joe Exotic's actions. Find out the reason why and more about his time producing for him.
Tiger King covers Joseph Maldonado-Passage or "Joe Exotic" and his feud with Carole Baskin. The Netflix series covered many shocking allegations of different crimes and ended with Maldonado-Passage in prison for attempting to hire someone to murder and more. His former producer, Rick Kirkham still doesn't think Tiger King went far enough and this is the reason why.
Rick Kirkham tried to make a reality show about Joe Exotic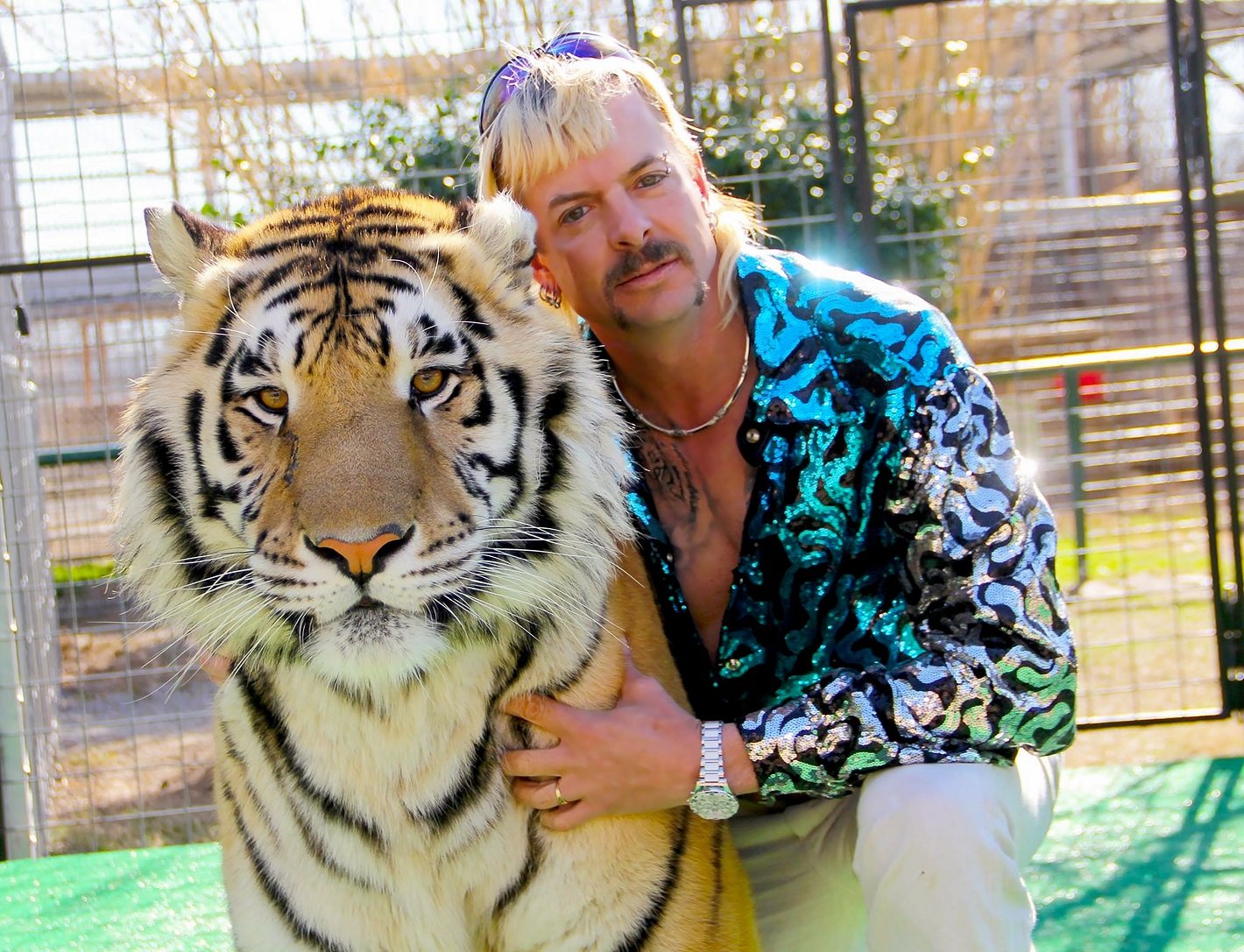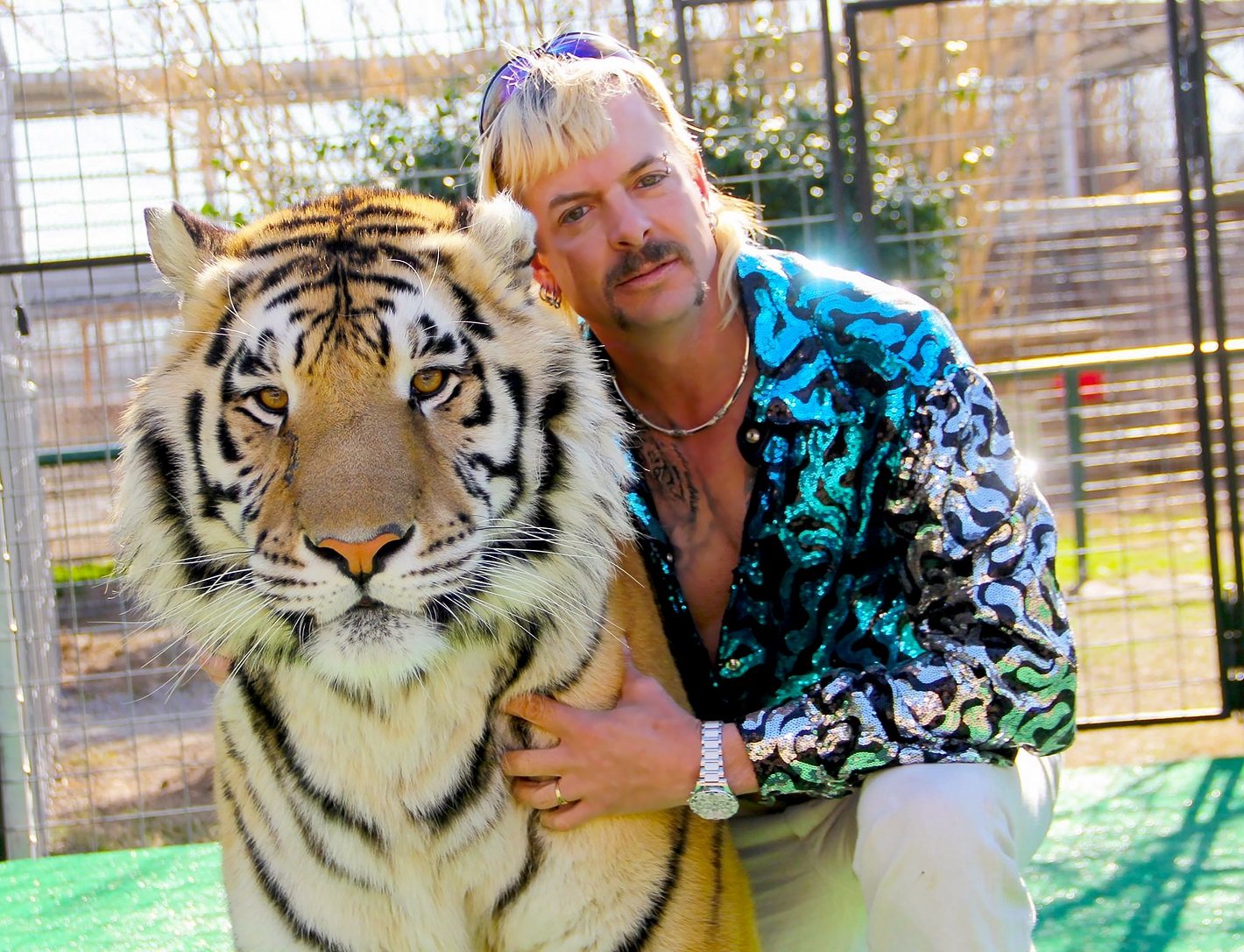 Kirkman was a producer trying to make a reality show focused on Maldonado-Passage and the G.W. Zoo. He had a lot of footage of the zoo owner and those who worked at the zoo because of this. He also produced Joe Exotic T.V., which was a live show that would stream online every night.
"He knew that I could make him famous," Kirkman said on the show. "I took it to a new level because I made it look like a real television show." The show was mostly focused Maldonado-Passage's anger over Carole Baskin and people involved in the animal rights movement.
In the end, the producer had a falling out with Maldonado-Passage. A lot of his property was then lost in a fire at the zoo.
There might be a second season of 'Tiger King'
Tiger King has certainly become a hit. However, given Maldonado-Passage is now in prison and was sentenced to 22 years it's possible that might be the end of the series.
Producers Eric Goode and Rebecca Chaiklin talked to Entertainment Weekly and they believe a second season is possible. "To be continued," Chaiklin said. "I mean, yes we have a crazy amount of footage and it's a story that's still unfolding. We're not sure yet, but there could be a follow-up on this story because there's a lot that's still unfolding in it, and it'll be just as dramatic and just as colorful as what has unfolded these past few years."
There has yet to be an announcement on whether the series will get another season. There is one person who thinks the show didn't go far enough to cover Maldonado-Passage's actions and that's Kirkham.
He doesn't think the show goes far enough
Kirkham opened up about the series and his time with Maldonado-Passage on TMZ Live. He said the show didn't go far enough.
"Let me tell you… this documentary is so accurate it's frightening. I've actually had nightmares the last several nights since it's been airing. If anything, the documentary doesn't go far enough to show how crazy Joe was," he said.
The producer then told a story about a woman who once brought the zoo owner a horse. "The lady was crying," he said. "She had a horse in the trailer that was so old, she couldn't take care of it."
Kirkham said she asked Maldonado-Passage to take care of it for her and he agreed. "By the time she got to the exit of the zoo, Joe told me, 'Watch me Rick. Follow me with the camera.' He walked right up to that horse trailer, pulled out his revolver and shot the horse in the head," the producer alleged. He claimed the zoo owner asked him to film it and he used the meat to feed the tigers.
Maldonado-Passage is currently still in prison. He was found guilty of of violating the Lacey Act for falsifying wildlife records and violating the Endangered Species Act, according to the Department of Justice's release.