Why John Lennon Always Disguised His Voice on Beatles Records
While The Beatles began experimenting with new instruments and songwriting styles in 1965, they also started innovating in the recording studio. From Rubber Soul on, producer George Martin and the record label's engineers had their hands full keeping up.
John Lennon in particular baffled engineers with ideas for new sounds. On "I'm Only Sleeping," John's classic song from Revolver, the track featured a backwards solo by George Harrison that drove everyone in the studio nuts to record.
By then, John was already warmed up. When the Revolver sessions began, the band tackled "Tomorrow Never Knows" right away. For that tune, John wanted his voice "to sound like the Dalai Lama chanting from a mountaintop."
While recording Magical Mystery Tour, John wanted his voice to sound like it had been transmitted from the moon. To engineers, John's constant disguising of vocals suggested an insecurity about his singing — an odd idea for someone with a voice like John Lennon's.
The Beatles' chief engineer said John 'hated the sound of his own voice.'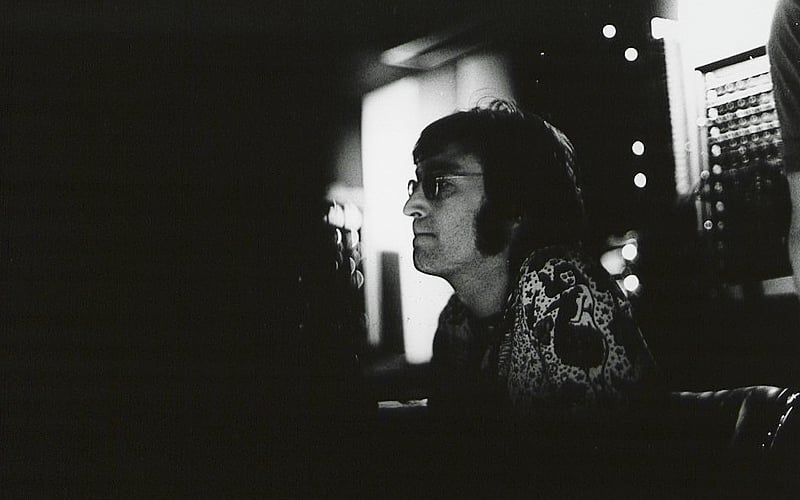 Starting with Revolver, the Beatles had a young engineer willing to try anything to pull off an innovative sound. That engineer, Geoff Emerick, won two Grammys for his work with the Fab Four and wrote the fascinating Here, There and Everywhere about his experiences.
In that book, Emerick described his first day as chief engineer and John's wild request for "Tomorrow Never Knows." As the years passed, Emerick noticed a pattern. On so many occasions, John would asked to have his vocals distorted or disguised in some way.
"He was constantly imploring us to make him sound different," Emerick wrote. "'Can you squeeze that up there?' he would say. Or, 'Can you make it sound nasally?'" Emerick actually had a hard time understanding why. Eventually, he came to a conclusion.
"Despite the fact that [John] was one of the greatest rock 'n' roll singers of all time, he hated the sound of his own voice," Emerick wrote. By the time the band began recording "I Am the Walrus" in 1967, Emerick saw John's insecurities extending to his songwriting as well.
John's 'I Am the Walrus' got a lot of negative feedback in the studio.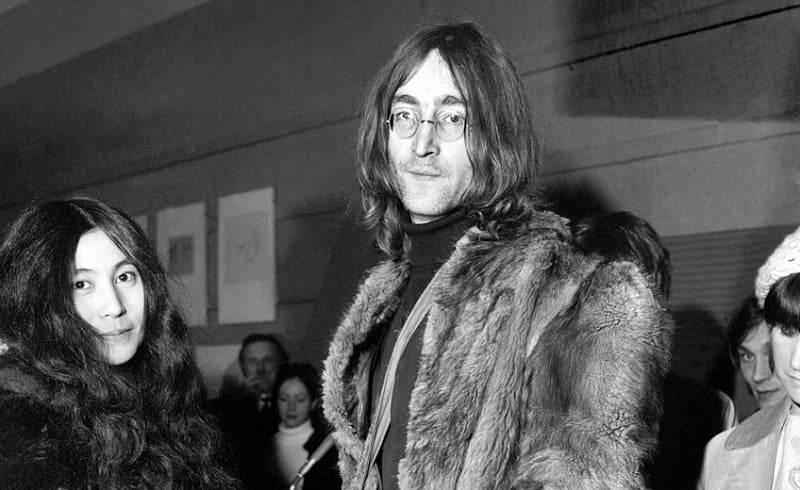 The Beatles began work on "I Am the Walrus" not long after the band's manager (Brian Epstein) died of an accidental overdose. In the studio, the band's mood felt grim. But the content of the song made things worse for all concerned.
John's highly experimental tune came with a request for his voice to sound like it came from the moon. While Emerick scrambled to find an equivalent for that effect, George Martin struggled with the general concept. To Martin, the risque lyrics and two-note melody were a tough sell.
For Emerick, he saw it as a defense mechanism in John. "I always felt that John Lennon hid some of his insecurities behind his vocal disguises and nonsense wordplay," he wrote.
However, Emerick seemed invigorated by the many challenges John gave him during the "Walrus" sessions. It turned into a classic track from one of the band's most experimental efforts. (Paul has spoken of how much he admires "Walrus.")
If fans wanted to hear the raw and unaccompanied John Lennon, they only needed to wait a few more years. They got that — and then some — on John's riveting debut solo album.
Also see: The 'Abbey Road' Song John Lennon Called 1 of His All-time Favorites