Why John Lennon and Paul McCartney's Last Jam Session Fell Flat
The last recording of John Lennon and Paul McCartney captured a historic meeting. But the jam sessions had more than a few problems.
It's fair to say there was bad blood between John Lennon and Paul McCartney in the early 1970s. If the two former Beatles (and lifelong friends) weren't trading barbs in the press, they were knocking each other on record.
When Paul wanted to thumb his nose at John, he recorded "Too Many People" with a reference to John and Yoko Ono "preaching practices." In reply, John made the savage "How Do Your Sleep?" that compared Paul's work to muzak.
Their private correspondence was just as unpleasant. Answering a letter from Paul's wife Linda (circa 1971), John replied that he wondered which "middle-aged cranky Beatles fan wrote it." Then he suggested Paul would be "out" of the marriage "in two years."
But most of that passed within a few years. In 1974, while John was in the midst of his alcohol-and-drug-fueled "lost weekend," Paul paid his old pal a visit in a Los Angeles studio. While that night's jam was the last recording we have of the two, it didn't yield much in the way of quality.
John and Paul had no plans to play that night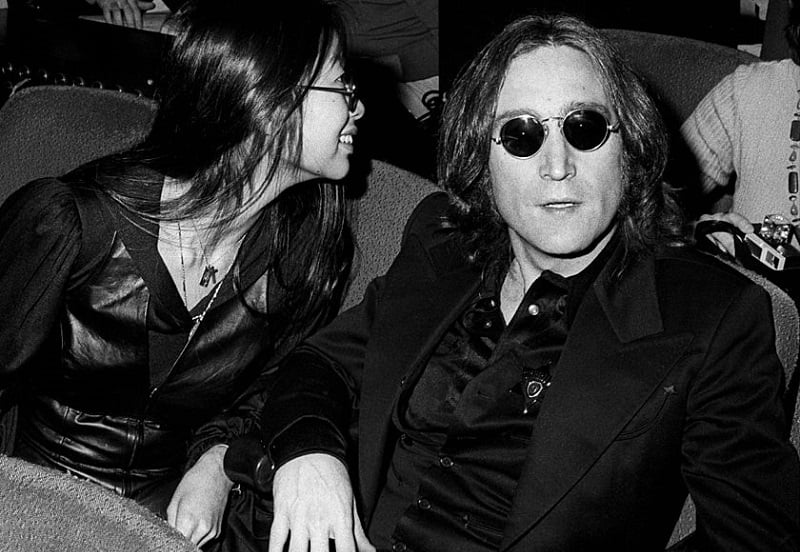 Fans hoping for that old Beatles magic don't have much to work with from the bootleg recordings of John and Paul's '74 jam session. Paul's visit was unplanned and didn't catch John at the best moment. (According to accounts of John's life in this period, that wasn't unusual.)
After a day's work producing pal Harry Nilsson's album, John and the rest of the band didn't want to go home. (Keith Moon and Ringo Starr had left by that point, however.) So they hung out jamming in the studio when Paul and Linda showed up.
According to the account of May Pang (John's assistant and, at this point, girlfriend), John and Paul engaged in a bit of subdued small-talk before Paul suggested they jam. Jessie Ed Davis and Stevie Wonder said they were ready to play, and John said they should record it.
From there, things didn't go terribly well. In the bootleg (known as A Toot and a Snore), we hear John passing around cocaine and everyone trying to find a place in the groove. The band stumbles about until they settle on "Lucille" about six minutes into the recording.
Sound troubles — plus John's impatience — took care of the rest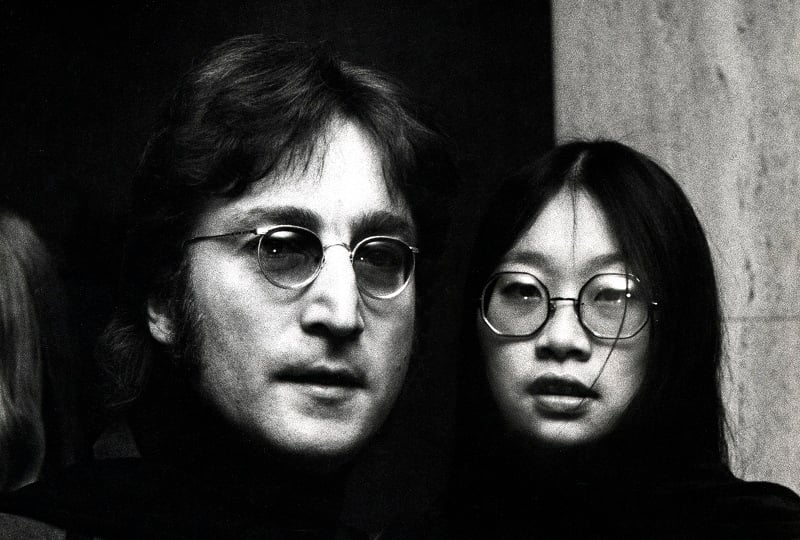 Though the early parts of the recording don't exactly recall the heights of the Revolver sessions, it gets worse from there. Most of the rest of the tape is the band trying to get through one coherent jam of "Stand By Me."
John asks for more to drink, an E chord, and "a snort" before launching into the Ben E. King classic. But sound problems — beginning with his headphones and continuing with other microphones — sabotage the first attempt.
After another false start, John starts screaming about sound problems, in effect stopping all playing. Once they try again, John continues complaining about tech issues. "Sorry, sorry, stop!" he calls out again after yet another attempt.
At around 21:00, it sounds like they'll make a good pass at the song. However, the vocals have been tweaked so much you can't hear anyone singing the lead part. Just when you think it's over, Wonder's heavenly voice enters the picture. But the tape stops a few minutes later.
While it didn't leave much for fans to savor, John and Paul's '74 meeting started to bring them back together. At the time of his death in 1980, John considered his old songwriting partner "like a brother."
Also see: Why Many Believe John Lennon Sabotaged 'The Long and Winding Road'