Why John Lennon Considered 'Eight Days a Week' to Be a 'Lousy' Beatles Song
While 'Eight Days a Week' became a huge hit for The Beatles, John Lennon didn't think much of the song. In fact, he called it 'lousy.'
After the first half of 1964, you might have believed The Beatles could do no wrong. From the time the Fab Four made their first Ed Sullivan appearance in February through the release of A Hard Day's Night that July, the band dominated the Billboard charts and airwaves around the world.
However, The Beatles started dealing with the effects of constant touring, filming, and recording in late '64. It began with the sessions for Beatles For Sale, which commenced in August. At the start, they had trouble coming up with enough songs to fill an album.
That's why the Fab Four ended up recording six cover songs for the record. (A Hard Day's Night had featured nothing but originals.) What's more, they had a great deal of trouble conjuring up a single that could match the excitement and creativity of "She Loves You" or "A Hard Day's Night."
But by then The Beatles were professionals. And primary songwriters John Lennon and Paul McCartney managed to bang out "Eight Days a Week" for the new album. Looking back on those days, John thought the hit song sounded as forced as it was.
John Lennon described 'Eight Days a Week' as 'lousy' and 'never a good song'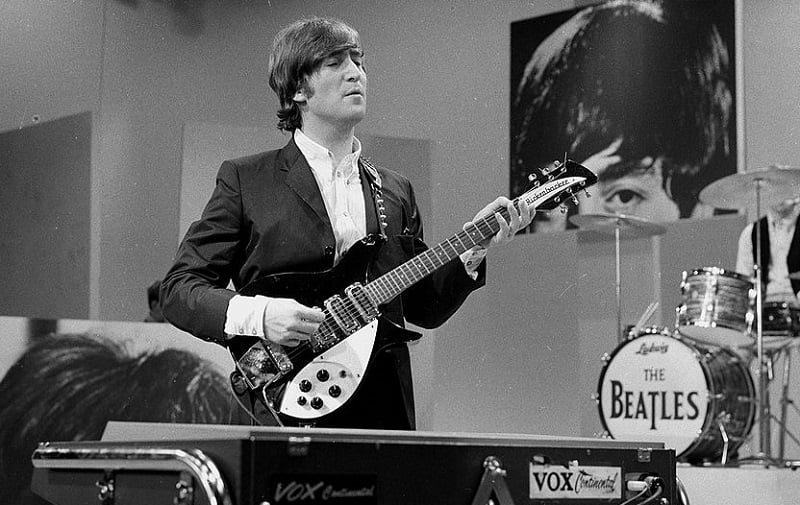 If you think about the theme and overall tone of "Eight Days a Week," it's the sort of thing that needed no explaining to Beatles fans. In fact, anyone who glanced at the title might reasonably assume it would be an extension of A Hard Day's Night.
Basically, you could imagine the mop-tops playing music, laughing, and fleeing from crazed fans. That sounds exactly like the intention, as it was originally to be the theme song of the second Beatles movie. However, that changed when John wrote "Help!"
As for "Eight Days a Week," it went out as the best track on Beatles For Sale in the UK. (It hit record stores there in December '64.) In America, the track went out as a single in early '65 and didn't surprise anyone when it hit No. 1 on the pop charts.
Looking back on the track in 1980, John told Playboy's David Sheff that "Eight Days a Week" was "never a good song." And he recalled the effort it took (in contrast to earlier creative bursts). "We struggled to record it and struggled to make it into a song," he said. "But it was lousy anyway."
Lennon called 'Eight Days a Week' 'a bit manufactured'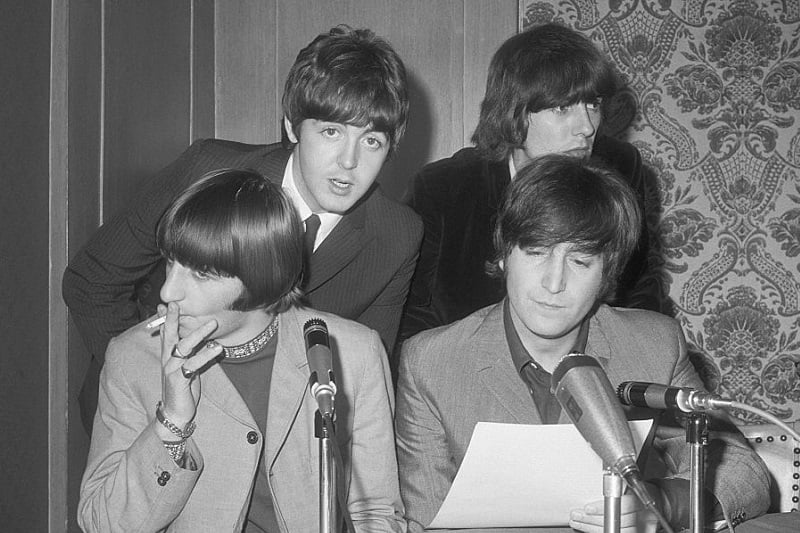 In Anthology, there's a 1965 interview that features John elaborating on the same idea. And he drew a line connecting it to the second Beatles movie. "Help! as a film was like 'Eight Days A Week' as a record for us," he said. "A lot of people liked the film, and a lot of people liked that record."
But John said The Beatles didn't share that opinion. "Neither was what we really wanted — we knew they weren't really us. Close friends know that [Help!] and 'Eight Days a Week' weren't our best. They were both a bit manufactured."
To Beatles fans, it might be hard to think of the song as "manufactured" when it's got a typically strong lead vocal by John. But the middle part definitely has a tired element that doesn't sound like the band's early '64 energy. Sometimes, even The Beatles could hit a wall.