Why John Lennon Left Yoko During His 'Lost Weekend' Phase
When you read about The Beatles, there's always an element of "it depends who you ask." During the making of The White Album, the band's recording engineer remembered a battle between John Lennon and Paul McCartney nearly becoming a fistfight.
For Paul, the memory mostly involved getting the tune ("Ob-La-Di, Ob-La-Da") to sound just right. In this case, it's not hard to imagine both stories being true. Stories about the band members' personal lives also have multiple versions from the parties involved.
Take the period from mid-1973 until early '75 that John described as his "lost weekend." During that stretch, John partied hard, had an affair with a young assistant, and left Yoko Ono to spend long stretches in Los Angeles with his new girlfriend.
To most people, that sounds like a haunted man on a ruinous binge with zero upside. However, for John, Yoko, and others present, there was much more to the story.
John and Yoko felt the weight of the world's hate.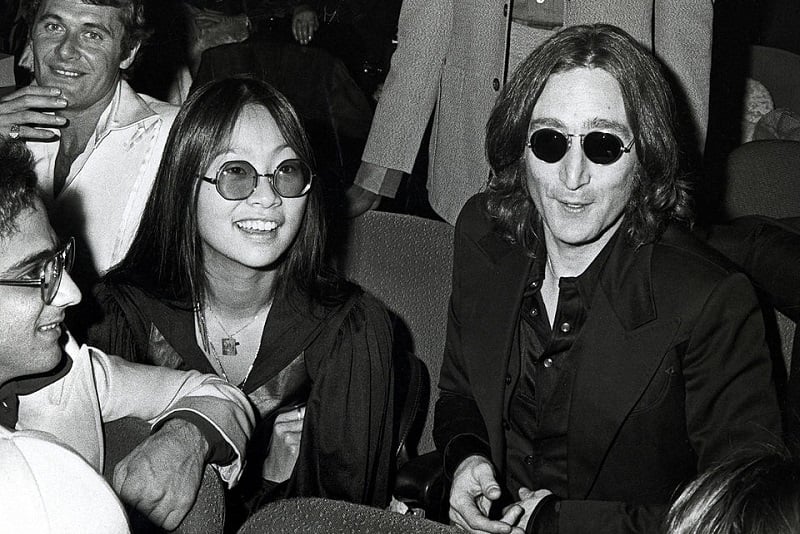 For most Beatles fans, Yoko remained the symbol of their dream band's breakup. Despite stories about the band members warring over finances and the takedown songs they made about one another, she continued to be a lightning rod.
In a 2012 interview with The Telegraph, she described what she felt during those days. "I was very aware that we were ruining each other's careers and I was hated and John was hated because of me," she said. By 1973, she felt smothered. (Yoko said John would often follow her to the bathroom.)
"I started to notice that he became a little restless on top of that, so I thought it's better to give him a rest and me a rest," Yoko said. So she basically gave her blessing to John's affair. "May Pang was a very intelligent, attractive woman and extremely efficient. I thought they'd be OK."
But it wasn't that simple. After John and May rented a house in L.A., he'd call Yoko several times a day and discuss coming back to her. Meanwhile, he was drinking heavily and doing heavy drugs. By 1974, John started acting belligerent in public.
The destructive and productive sides of John's 'Lost Weekend'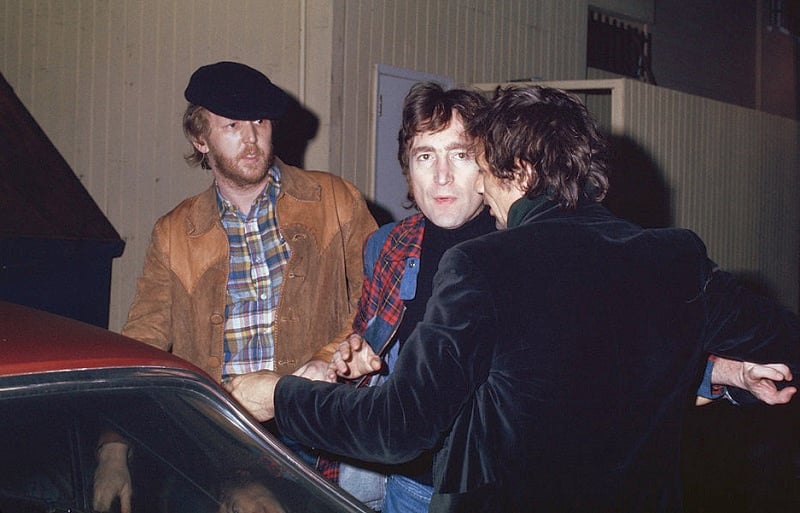 For most people, John hit bottom during his "lost weekend" when got kicked out of a West Hollywood club (The Troubador) for heckling the Smothers Brothers. That night, he and his friend Harry Nilsson were boozing and snorting at epic levels. John reportedly pissed off even his admirers.
While getting escorted out of the venue, witnesses said he knocked over tables and took a swing at a woman who wanted his picture. At this point, Lennon sounded like a broken man. But May Pang reminded everyone how productive he was during those years.
In between getting bounced out of the Troubador and other misadventures, John released three albums and produced two more. A book of photos Pang released in 2008 showed the happy side of those years. Lennon looks relaxed and productive, though he was definitely overdoing it with the substances.
His video for "Mind Games" (1973) shows a mostly ecstatic John romping through Central Park and goofing around at New York's Beacon Theater. He doesn't seem haunted in the slightest.
And the story has a happy ending. After reuniting in 1975, John and Yoko had their son, Sean. By 1980, they released Double Fantasy, an album about a happily married couple that became John's biggest hit as a solo artist.
Check out The Cheat Sheet on Facebook!