Why John Lennon Said He Sometimes Envied Elton John
When The Beatles recorded their first hit in 1962, Elton John was a 15-year-old piano player working in a pub on the outskirts of London. By the time the Fab Four broke up at the end of the decade, the 23-year-old John had finished his songwriting apprenticeship and started making his own records.
The timing was almost too perfect. On April 10, 1970, word leaked to the press that Paul McCartney was done with The Beatles. That same day, record stores lined their shelves with Elton John, the singer-songwriter's second solo LP.
Later that year, when "Your Song" (the album's second single) climbed the Billboard charts, music fans got to know a new force on the scene. John Lennon certainly heard it. "I remember hearing 'Your Song' and thinking, 'Great, that's the first new thing that's happened since [The Beatles] happened,'" Lennon told Rolling Stone in '75.
At the time Lennon said that, Elton John had been racking up No. 1 hits in a fashion you could call Beatle-esque. And, looking at how John put together his compositions with a lyricist, Lennon said he sometimes envied the hitmaker.
John Lennon said he 'sometimes envied' Elton John because Bernie Taupin writes his lyrics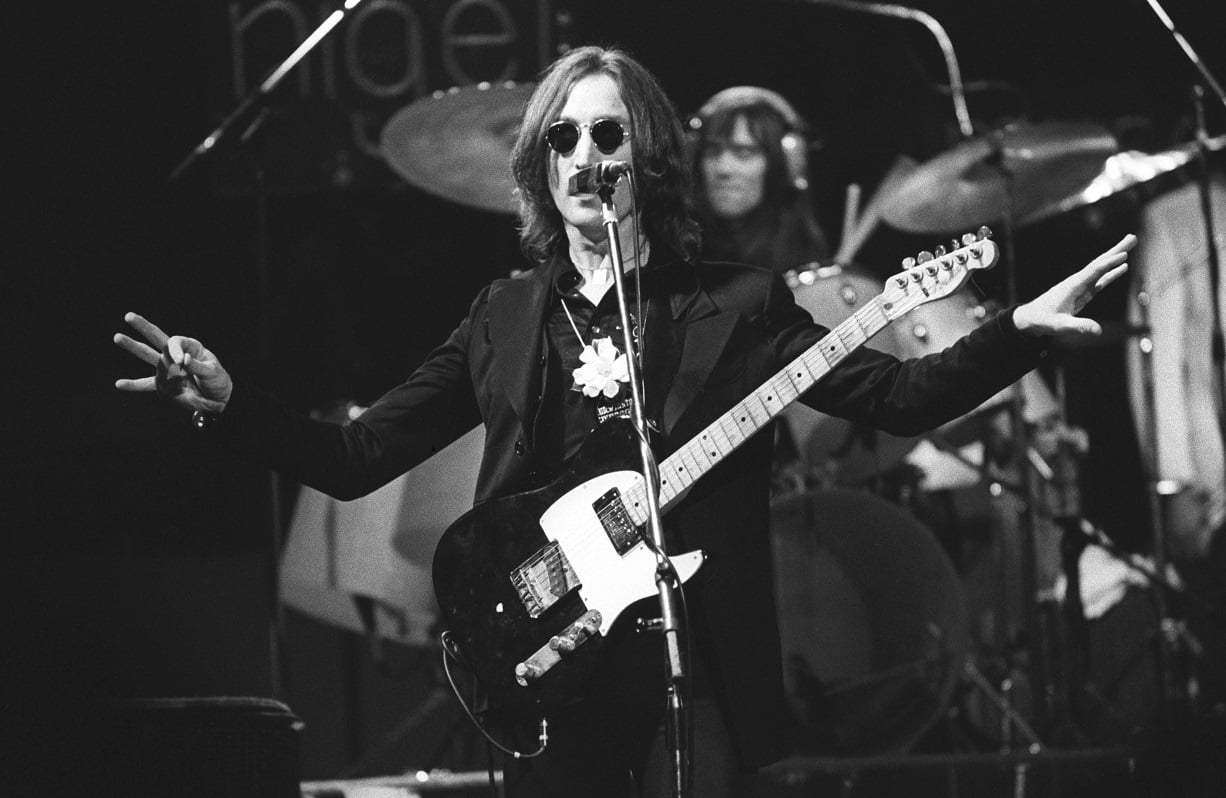 RELATED: Why George Harrison Tried to Give Away 'Something' Before The Beatles Recorded It
Speaking with Spin around the same period (early '75), Lennon was running down a few of his adventures in recording after releasing Walls and Bridges and Rock 'n' Roll in the past year or so. And, though no one knew at the time, Lennon was about to depart the scene until 1980.
Lennon spoke with Spin to talk about his approach to songwriting, saying he tended to begin with the lyrics. He said he'd start by scribbling on pieces of paper and leaving it in a pile. Eventually, he'd take the pile and type it out on a typewriter, which would add another dimension.
He said he liked having the words first. "It's better. I like that. The music is sort of easy," he told Spin. "I sometimes envy Elton John. Bernie Taupin sends him a big stack of words, and he writes all the songs in five days. I could do that."
So why didn't he? "I am too egocentric to use other people's words," Lennon said. "That's the problem. So it's my own fault. […] I feel as though I am a writer, really. And the music is easy. The music is just all over the place."
John played on the only No. 1 single Lennon had in his lifetime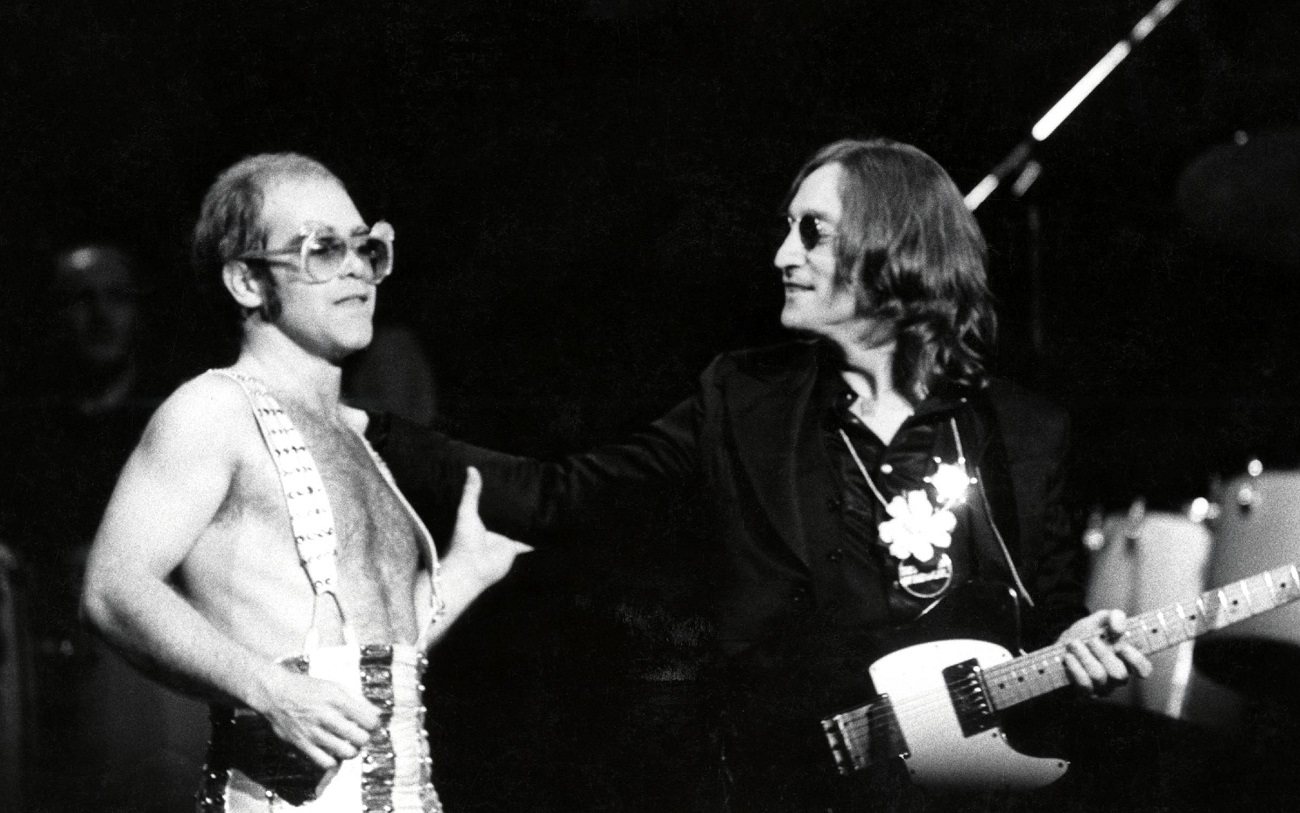 Speaking with Rolling Stone in '75, Lennon spoke of his respect for both John and David Bowie. But he said he was closer to John because of their history. When John was starting out, he worked as a staff songwriter for Dick James, the publisher who gave Lennon and McCartney their first deal.
In '74, John revived Lennon's "Lucy in the Sky with Diamonds" and became one of the very few non-Beatles to take a Lennon-McCartney song to No. 1. The same year, with John playing piano and singing behind him, Lennon scored the only No. 1 single he'd notch in his lifetime as a solo artist.
That track, "Whatever Gets You Thru the Night," is about as unconventional a Lennon song as there ever was. (Lennon said he liked disco at the time.) But it also got Lennon back on stage and, indirectly, back together with Yoko Ono, with whom he'd separated in the early '70s.
John and Lennon made a bet. If "Whatever Gets You Thru the Night" hit No. 1, Lennon would join John on stage in New York. It did, and Lennon held up his end. Backstage that night, Lennon learned Yoko had been in the audience. She came to see him and their love began its second act that night. It also turned out to be Lennon's final concert.