Why John Lennon Thought 'Hey Jude' Was a Message From Paul McCartney
At times, John Lennon would get annoyed when people read too much into The Beatles' music. When he wrote "Glass Onion," he said he was having a laugh at the expense of fans who would take a song and "play it backwards and stand on your head and all that."
But John wasn't above reading into lyrics — even Beatles lyrics. In one case, he said Paul McCartney had Yoko Ono on his mind when he sang, "Get back to where you once belonged." (Paul said he wrote it about the fictional Jojo and Loretta.)
John also had ideas about the meaning behind another late classic by Paul: "Hey Jude." In the song, when Paul sings that a man who's found his ideal woman should "go and get her," John took it as a reference to the new relationship in his (John's) life.
John heard 'go out and get her' as a reference to Yoko and himself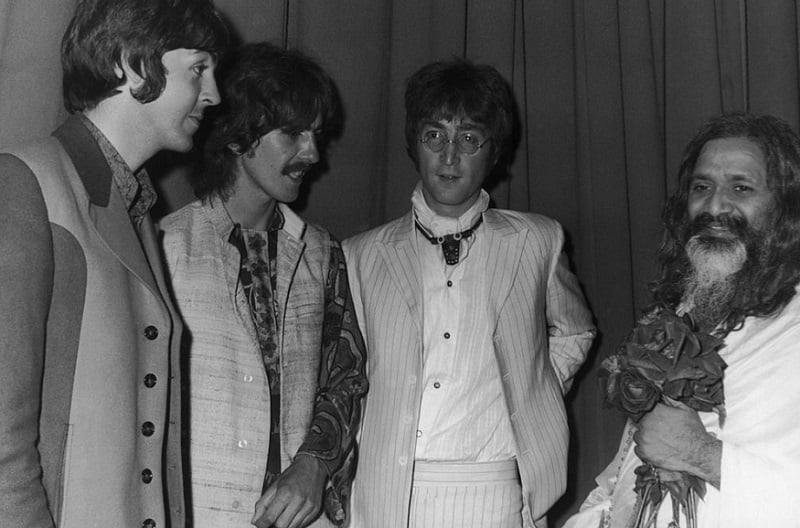 In various interviews, Paul has been clear about why he started writing "Hey Jude." It began when he went to see Julian Lennon and hoped to comfort him about his parents' divorce in 1968. "I started singing: 'Hey Jules – don't make it bad, take a sad song, and make it better,'" Paul said in Anthology.
Paul's intent was to deliver him a hopeful message for the boy. "Come on, man, your parents got divorced," Paul explained. "I know you're not happy, but you'll be OK." However, the song takes a universal turn after that specific beginning.
Soon enough, Paul is singing about letting "her into your heart" to begin to "make it better." Later, he sings, "You have found her, now go and get her." Those lines made John think Paul was delivering a message to him about his new relationship with Yoko.
"I always heard it as a song to me," John told Playboy's David Sheff in 1980. "If you think about it … Yoko's just come into the picture. He's saying, 'Hey Jude,' or 'Hey, John.' The words 'go out and get her' — subconsciously he was saying 'Go ahead, leave me.'"
John acknowledged he might sound like an obsessed Beatles fan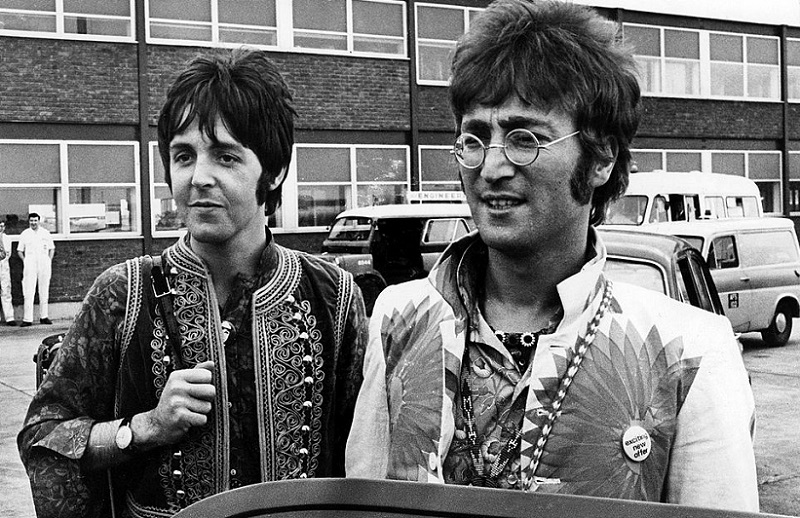 John interpretation of "Hey Jude" didn't stop there. He said Paul wanted him to stay in The Beatles "on a conscious level." However, tapping into Paul's subconscious, he heard his old mate wishing him well on his new relationship/life with Yoko.
Sure, it sounds like a stretch, and John acknowledged that in the same interview. "I know I'm sounding like one of those fans who reads things into it," he told Sheff. "But you can hear it as a song to me."
When John said that to his old songwriting partner, Paul surprised him with his response. "No, it's me!" Paul said. He'd recently split with his longtime girlfriend Jane Asher and embarked on a relationship with Linda Eastman (his future wife). But that's what you get when you write songs open to interpretation.
Also see: Did Paul McCartney Base 'Get Back' on This 1968 George Harrison Song?