Why John Lennon Thought 'It's Only Love' Was a Terrible Beatles Song
If you're looking for the turning point for The Beatles, the 1965 Help! album might work. After the less-than-epic Beatles For Sale, the Fab Four came roaring back with tracks like "Ticket to Ride" and the Paul McCartney masterpiece "Yesterday" on their second film's soundtrack.
John Lennon also took a big leap forward with "You've Got to Hide Your Love Away" as well as the Help! title track. After he and Paul made The Beatles world-famous with tracks such as "She Loves You" and "Love Me Do," John was writing about feeling "insecure" and needing help.
In the following years, the Fab Four would deliver more brilliant work on Revolver (1966) and Abbey Road (1969). And the shift to more mature material started with Help! However, change didn't happen overnight, even with talents on The Beatles' level.
Looking back on Help!, John couldn't help trashing "It's Only Love," a track he took full responsibility for, though Paul accepted some blame for it as well. And it mostly came down to the lyrics.
John Lennon pointed to the 'abysmal' lyrics of 'It's Only Love'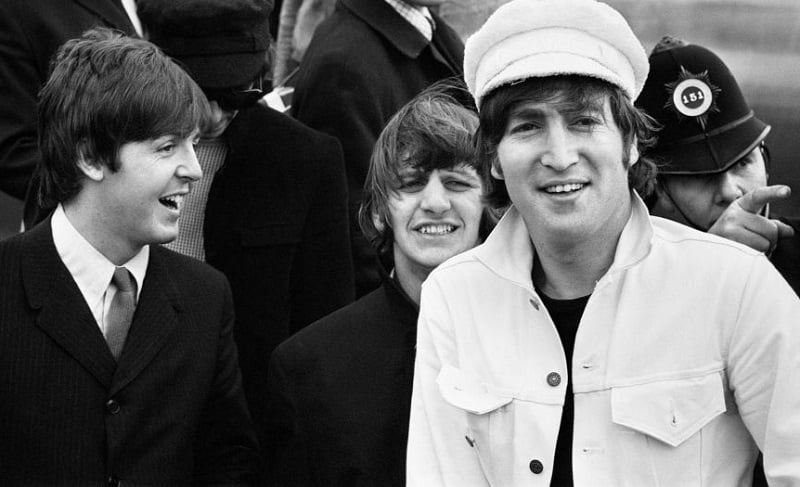 RELATED: The Beatles Song John Lennon Said Was Written to Give George Harrison 'a Piece of the Action'
Before John even got out of The Beatles, he began bashing "It's Only Love." In 1968, speaking with Rolling Stone magazine, he honed in on his problem with the track. "I was always ashamed of that 'cause of the abominable lyrics," John said.
Indeed, the track doesn't grab listeners out of the gate. "I get high when I see you go by," John sings. "My oh my." And it doesn't really improve from there. "When you sigh, my, my inside just flies," John continues in the first verse. "Butterflies."
Looking back on the Help! era in 1980, John's opinion of the song hadn't improved. "'It's Only Love' is mine. I always thought it was a lousy song," he told David Sheff in the Playboy interviews that became All We Are Saying. "The lyrics were abysmal. I always hated that song."
But while John was willing to take the bullet for "It's Only Love," Paul acknowledged that he had a hand in its writing. In fact, Paul said he was responsible for a significant chunk of the song.
Paul McCartney agreed the track was 'filler' at best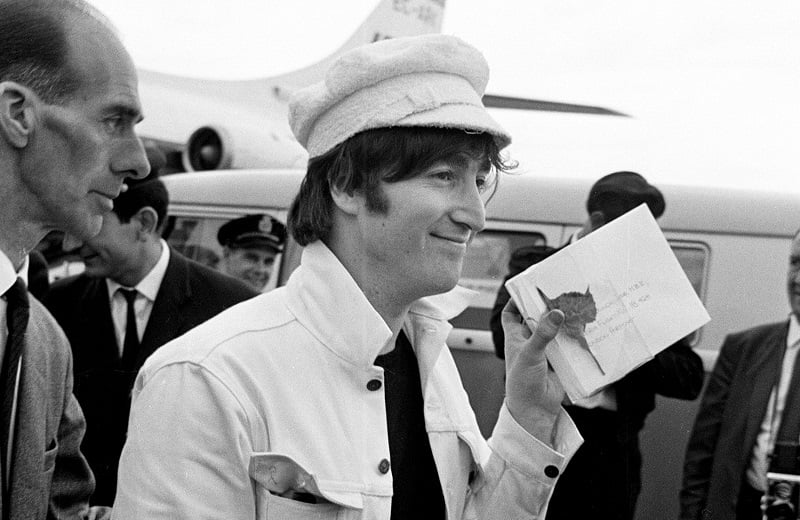 In the authorized McCartney biography Many Years From Now (1997), Paul told Barry Miles he wrote about 40% of "It's Only Love" after John started the song. But Paul didn't hold it in any higher esteem than John did. He was just slightly more polite about it.
"Sometimes we didn't fight it if the lyric came out rather bland on some of those filler songs like 'It's Only Love,'" Paul said. "If a lyric was really bad we'd edit it, but we weren't that fussy about it, because it's only a rock 'n' roll song. I mean, this is not literature."
Indeed, The Beatles were cranking out an extraordinary amount of material at this point in their career. Before the end of the year, the band would complete Rubber Soul. They couldn't all be legendary tracks. The great thing about John Lennon was, he wouldn't pretend otherwise.
RELATED: How Ringo Starr Came Up Big on the Greatest Beatles Song of Them All