Why John Lennon Thought Yoko Ono Deserved a Writing Credit for 'Imagine'
When you hear about someone looking to change a songwriting credit, it's usually an ex-bandmate looking to claim what they believe is theirs. Or, as in the "Stairway to Heaven" case, it may be the heirs of a songwriter hoping to right a perceived wrong of the past.
Neither of these applied to the John Lennon anthem, "Imagine." The title song to John's 1971 album originally had the same songwriter credit as nine of the record's 10 songs (i.e., "Lennon"). The tenth track of that album featured a credit shared with his wife Yoko Ono. (Yoko also had producer credit.)
However, in a 1980 interview, John said it shouldn't have been that way. Speaking with Andy Peebles, John said he thought Yoko deserved a credit on "Imagine" as well. In 2017, Nearly four decades after his death, John's wish came true when Yoko got co-credit on her late husband's signature track.
John said much of the lyric and concept came from Yoko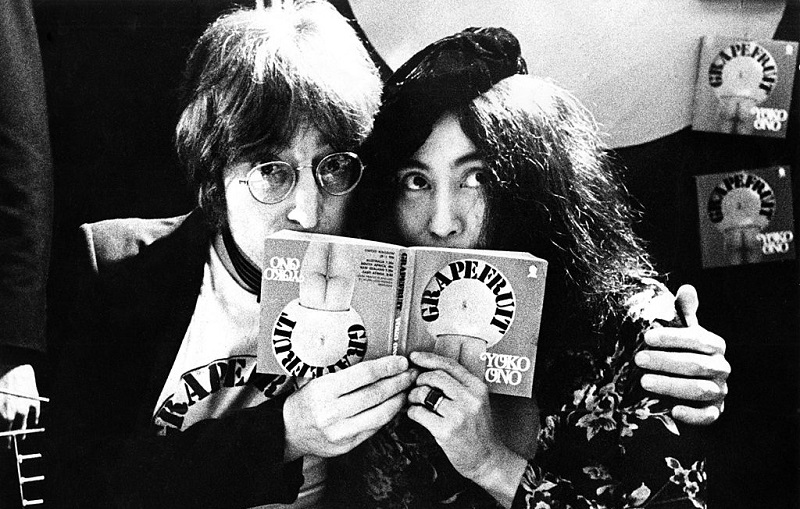 Just before his death, Lennon made it clear why he wanted Yoko to share the songwriting credit on "Imagine." "A lot of the lyric and the concept came from Yoko," he told Peebles. "But those days I was a bit more selfish, bit more macho, and I […] omitted to mention her contribution. But it was right out of Grapefruit, her book."
Looking at the original album, you can see John had no intention of masking Yoko's inspiration. On the bottom left of the back cover, you find a quote from Grapefruit right there. "Imagine the clouds dripping. Dig a hole in your garden to put them in. Yoko '63," it reads.
When John brought up her contribution in '80, Yoko didn't seem troubled by it. "Everything we did together in those days," she told Peebles. "We just inspired each other." But John wouldn't drop it, and he offered an analogy.
"Yeah, but if it had been Bowie, I would have put Lennon-Bowie," he said. "See, if you had been male … But when we did it, I just put Lennon because, you know, she's just the wife. And you don't put her name on, right?"
Lennon clearly had changed as a human being since his Beatles days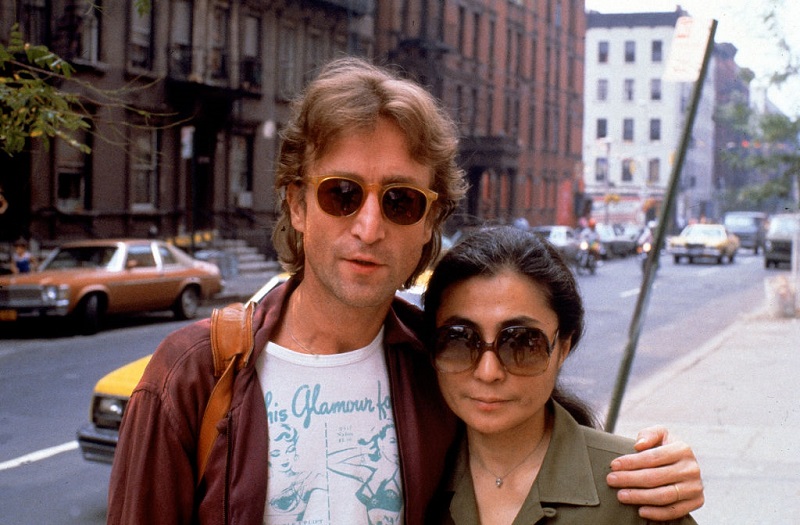 In his last interviews, you still get moments of pettiness and borderline obnoxious comments from John. But the clear difference is he acknowledged his moods and how they might hurt people. And his desire to give credit to Yoko (however belatedly) shows another aspect of his growth.
That follows a pattern in John's development as a human being. While making Imagine in '71, he reflected on much he'd grown from his younger days on personal tracks like "Jealous Guy." But (like most people) he thought he still had some work to do.
Almost a decade later, with the release of Double Fantasy imminent, he wasn't finished grappling with the ugliness of his past. And part of his contrition involved correcting the record by getting Yoko credit on "Imagine." And though it took a good while, the record eventually did get corrected.
Also see: When Joni Mitchell Called Bob Dylan 'a Plagiarist' and 'Not Authentic at All'