Why John Lennon Took the Guitar Solo Instead of George Harrison on 'Get Back'
While nothing was set in stone, The Beatles definitely had a lineup. John Lennon played rhythm guitar; George Harrison played lead guitar; Paul McCartney played bass; and Ringo Starr played drums. When that changed, there was usually a specific reason.
For example, when Paul took over at the drums on "Back in the U.S.S.R.," he did so out of necessity. After getting fed up with the band during the White Album sessions, Ringo had left town. Paul was simply filling in to keep the train rolling.
When Paul took the guitar solo instead of George on Revolver's "Taxman," that happened mostly for efficiency's sake. In those days, the band — and producer George Martin — didn't plan to spend as much time on George's songs as they did on songs written by John or Paul.
By 1969, The Beatles could do as they liked. They had their own label, unlimited studio time, and everything else they needed to make their music. But they also had serious problems as a group. And John ended up taking the guitar solo on "Get Back" following a walkout by George.
George's absence during the 'Let It Be' sessions led to John playing lead.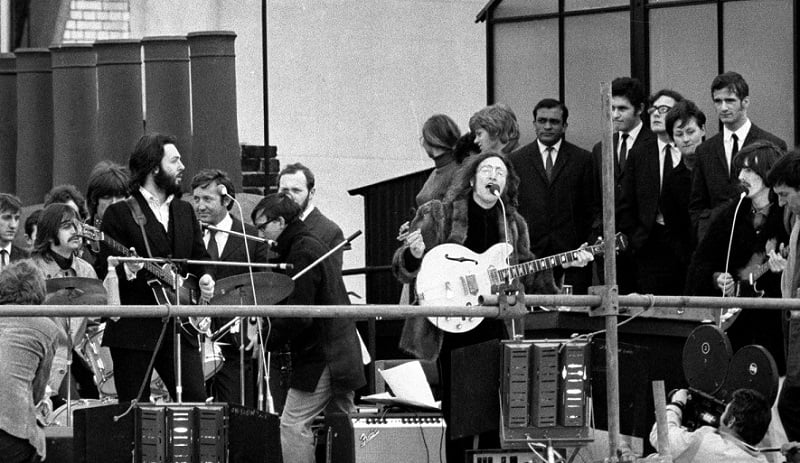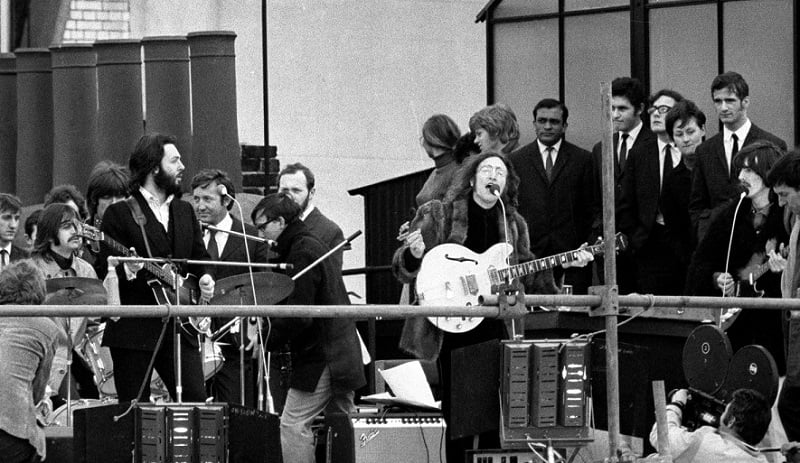 If you've seen the Let It Be film, you have an idea of the tensions in Beatles universe in early '69. While everyone had soldiered through the ugliness of the White Album's recording, no one had forgiven or forgotten anything.
So when Paul and George had their uncomfortable exchange caught on film, it was coming from nearly a decade's worth of frustrations. Shortly after that moment, George decided to quit the band.
In the following days, the Beatles talked about what they'd do in his absence. John suggested replacing George with Eric Clapton. But John, Paul, and Ringo next tried to get their lead guitarist back into the studio. (They were making both an album and a film, after all.)
During George's absence, the remaining Beatles worked on Paul's song, "Get Back." Since there was no lead guitarist present, John learned the part. In the Let It Be film, you can see him doing the lead fills and taking the solo.
'Get Back' became a No. 1 hit in America for the band in May '69.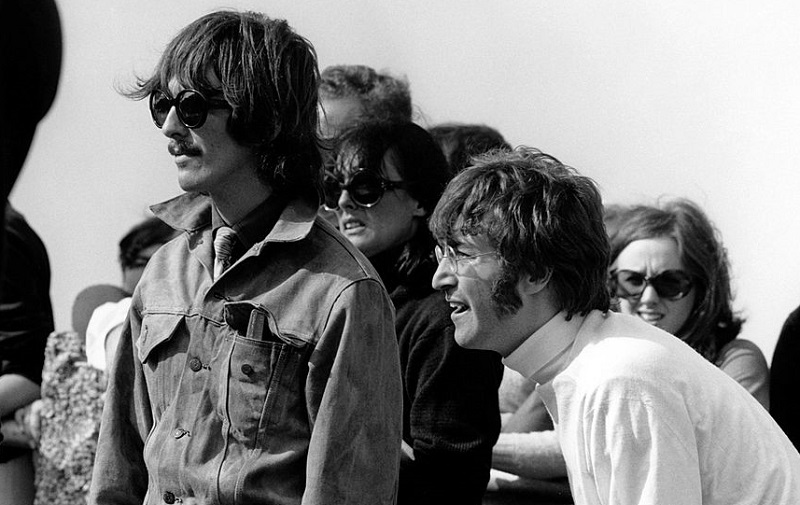 While John took the occasional solo on his own songs over the years, it was rare for him to do so on one of Paul's tracks. A brief, jazzy moment on "Honey Pie" was the only other one besides "The End" (on which every member of the Fab Four took a solo).
But "Get Back" didn't get stuck at the back of the Let It Be album. The band released it as a single and watched it hit No. 1 in May of '69. It became the band's only No. 1 hit in America that featured a guitar solo by John.
Not that John avoided taking solos out of shyness or anything else (quite the contrary). In fact, he suggested doing the guitar solo on "The End" before everyone settled on three dueling guitars, one after the other. (Ringo's mini solo precedes them on that unique track.)
Anyway, John never tried to knock the instrument out of George's hand. After The Beatles had broken up, he had George do slide guitar work on "How Do You Sleep?," John's famous takedown of Paul on the Imagine album.
Also see: The Classic Beatles Song George Harrison Wrote for Eric Clapton