Why John Lennon Wasn't Worried When George Harrison Walked Out on The Beatles
When George Harrison quit The Beatles, John Lennon barely flinched. Here's why he didn't seem concerned.
Looking back at the Beatles' darkest hour, it's easy to point to the White Album sessions (1968). After all, there was so much negative energy John Lennon and Paul McCartney almost fought in the studio. And that's not mentioning how Ringo quit the band for a few weeks that August.
Meanwhile, George Harrison had written some of his best work ("While My Guitar Gently Weeps," "Long, Long, Long") but still had trouble getting his band mates interested in his songs. Indeed, the White Album didn't come easy.
But The Beatles did finish their double album without breaking up. In the January '69 Let It Be sessions, you could argue band relations were just as bad while the results were significantly worse. (George called it "the low of all-time.") This time around, there was an actual fistfight in the studio.
That incident, combined with an argument with Paul, led directly to George walking out on the group. But John didn't seem worried about George's absence at all. He had suggestions for what song they should play and who might replace their departed lead guitarist.
John still didn't think highly of George's songs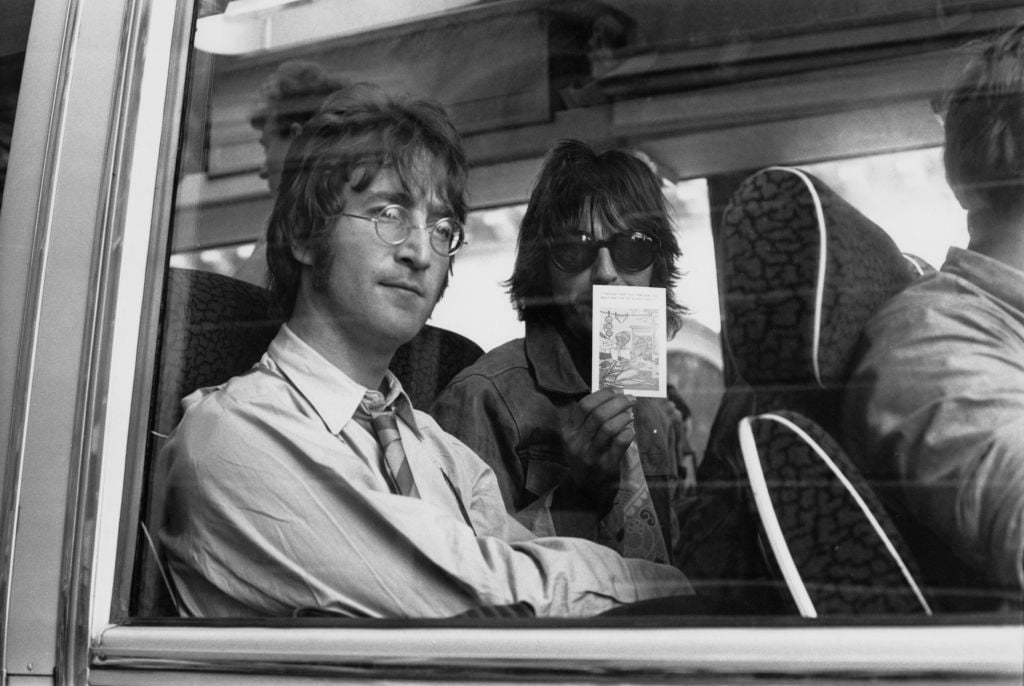 If you want to know why George was so frustrated during the White Album sessions, check the personnel on the tracks he wrote. John didn't contribute anything on "Long, Long, Long" or "Savoy Truffle." And he only added a tape loop to "Piggies."
That means John was mostly absent on three of George's four songs. And by the time they were recording Let It Be, John was still being condescending to George. When you watch the documentary, you see John take Yoko Ono for a waltz rather than engaging George when the latter debuts "I Me Mine."
In that clip, you understand why John and George fought. John seems mostly interested in his own music (and Yoko), and there's a general sense of disorder in the cavernous studio where the band was filming.
Overall, John seemed sick of the idea of The Beatles, and his heroin use at the time probably had something to do with it as well. Regardless, he thought the band could continue without George.
John had a replacement for George in mind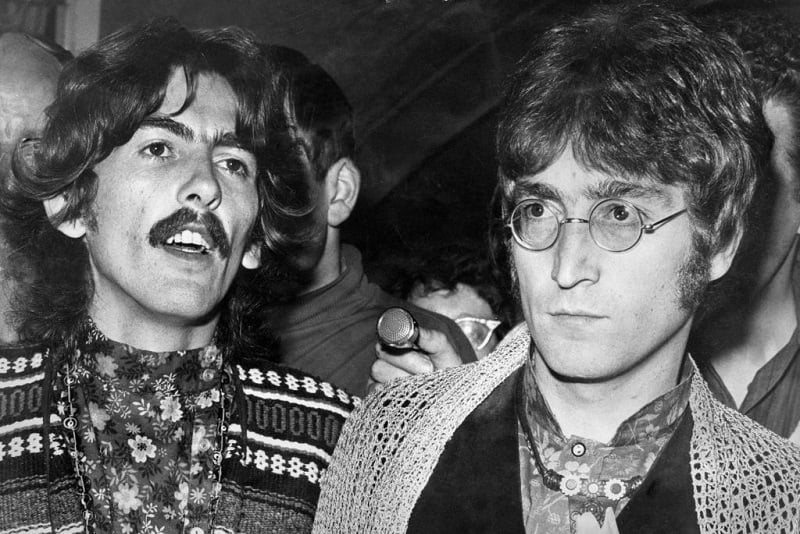 After George left, John barely batted an eyelash. "Let's get in Eric [Clapton]," he said. "He's just as good and not such a headache." To drive the point home with that trademark Lennon humor, John led Yoko and the remaining Beatles through The Who's "A Quick One, While He's Away."
John was speaking from experience. When George brought in Clapton to take the solo on "While My Guitar Gently Weeps," everyone enjoyed the session. (George described his often "bitchy" bandmates as being on their best behavior with Clapton in the room.)
Also, John had led a pickup band that featured Clapton on lead guitar a month earlier (December '68), during the filming of the Rolling Stones' Rock and Roll Circus. So maybe he did think Clapton could replace George without a hitch.
That never happened, of course. George returned to the band and they moved on from Let It Be to Abbey Road. For the final Fab Four record, George had songs so good no one could deny them — not even John Lennon.
Also see: The 'White Album' Classic The Beatles Recorded 'Completely Out of Their Heads'