Why John Mulaney Agrees With Lorne Michaels' Decision Not to Cast Him on 'Saturday Night Live'
John Mulaney once auditioned for Saturday Night Live and, while he wasn't offered a job as a cast member, he did land a gig as a writer on the show. In hindsight, Mulaney agrees that Lorne Michaels was right not to cast him on SNL.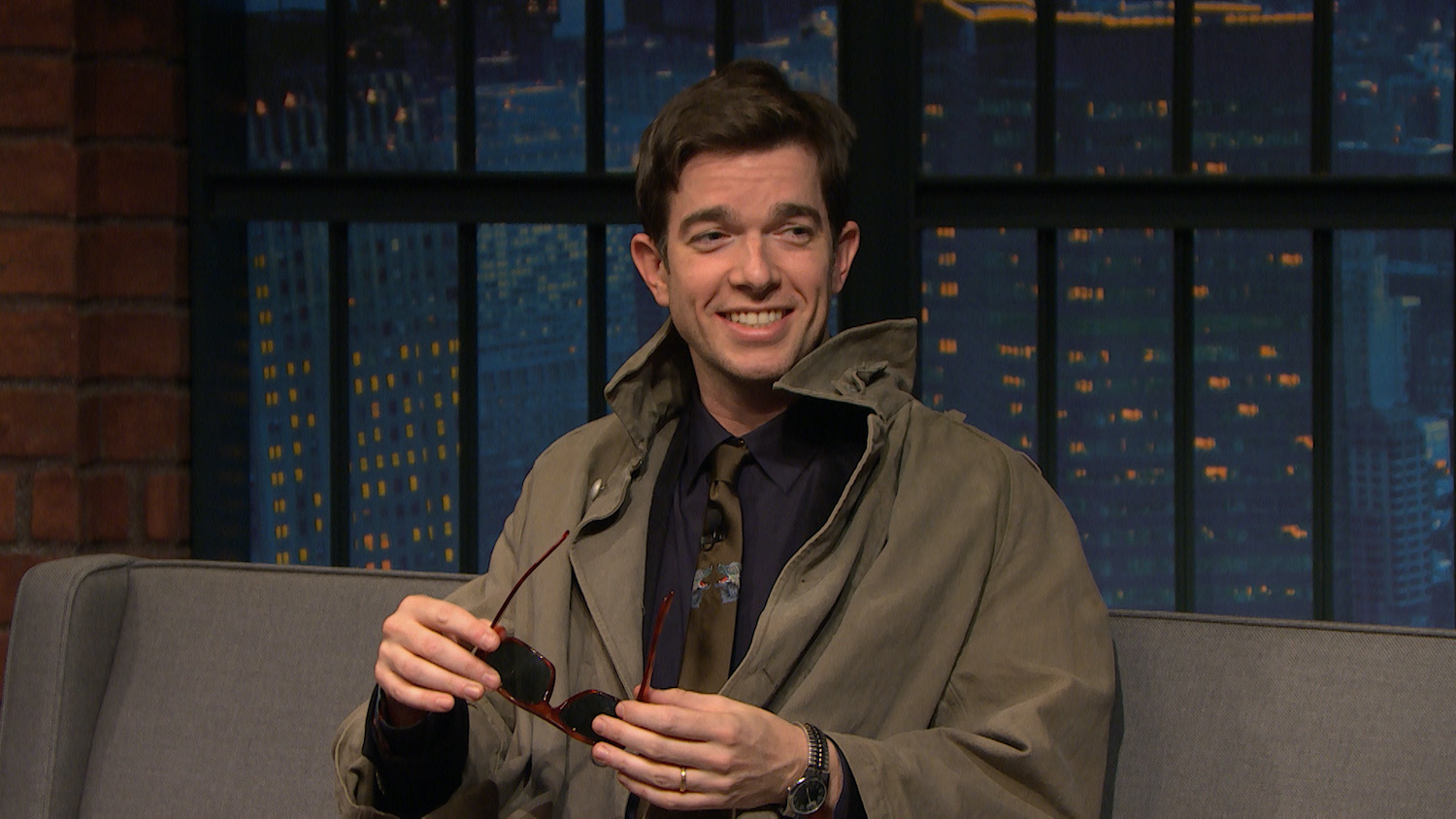 John Mulaney auditioned for 'SNL'
In the 2020 SNL Stories from the Show video, Mulaney shared the details of his 2008 cast audition.
"Before I got hired as a writer, I was doing stand-up in New York. I had just headlined my first club ever," he explained. "I was only able to headline because I was on that show Best Week Ever…" Mulaney recalled the other people who auditioned for Saturday Night Live when he did: Nick Kroll, Donald Glover, Ellie Kemper, Bobby Moynihan, and T.J. Miller.
For his audition, he said he "did like four minutes" of material but didn't get the cast member gig. He did, however, get a call from SNL writer Seth Meyers inviting him to be a writer on the show.
As for working there for five years and hosting the show multiple times, Mulaney said, "The thing is, once you work here, you always work here. There's great comfort in being here, and there's great comfort in working for someone who you respect."
"This has been an extraordinary thing to be a part of, and I got to do a lot of stuff here with a lot of people I really loved and still am close to," Mulaney noted. He offered up this advice to anyone working on the show: "Stay one year longer than you think you should."
Mulaney explains why he didn't expect to get cast
During a Nov. 3 interview on Late Night With Seth Meyers, Mulaney shared his thoughts on not being cast on SNL. It turns out, he agrees with Michaels' decision not to cast him.
Meyers noted that Mulaney's an excellent SNL host and recalled working with him on the show. "You auditioned and were hired as a writer," Meyers said. "You had a long, fruitful run as a writer on the show and yet now, you've hosted more than any of the cast members from that era. Do you feel like Lorne at some point has to come to you and say, 'We got it wrong,'" about not casting Mulaney.
The comedian thought not getting cast was the right call. "Um. No. No, no, no… no," he said. "Because the cast was Bill Hader, Will Forte, Jason Sudeikis — I'm just talking about the males, my competition. There were a lot of people that looked like me, there were a lot of white guys, there were a lot of white brunettes. And Fred."
"I could not do what Fred Armisen does," he continued. "I could not do what Bill Hader does. I cannot do what Andy Samberg does. No one can do what Will Forte does and if more people could, they'd put a stop to it."
Mulaney added, "That cast was so good. The casts are so good, I never once thought I should be in the cast. It felt like when I'd write for Bill, it was like writing for Jimi Hendrix. I write the notes and he lights the guitar on fire … or whatever Jimi Hendrix did."