Why John Paul Jones Told Jimmy Page 'Achilles Last Stand' Wouldn't Work
Imagine if you were among the first people to hear Jimmy Page demo "Achilles Last Stand," the late Led Zeppelin masterpiece the band dropped on Presence. That was the position in which Page's bandmate/co-virtuoso John Paul Jones found himself in late 1975.
Surveying the epic, layered monument to the guitar Page had constructed, Jones had to think of ways to drive the track along. Around the same time, he likely heard the determined vocals Robert Plant had composed for the song. Now it was time for the rhythm.
In a 1999 interview, Jones recalled telling Page the eight-string bass he'd acquired would work quite nicely on "Achilles." By then, he knew all too well the sort of thunder John Bonham could bring behind the two of them.
But Jones wasn't convinced about the second section Page had written for Presence's opening track. After the charging guitar break following the first verse, Page plays a scale on two guitars Jones wasn't sure would work.
Jones had doubts about the scales Page plays in a key 'Achilles' moment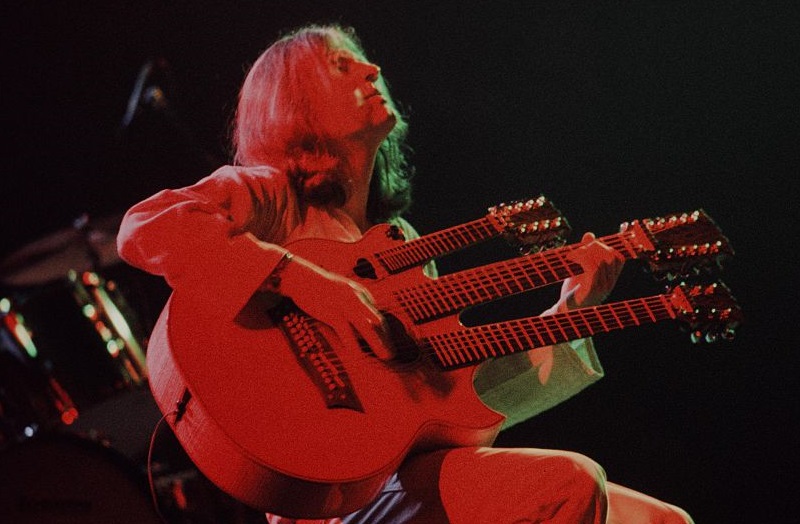 Going by Page's description of his early draft of "Achilles," it sounds he already had the first two sections of the song in place. After the intro, the band breaks into the main figure before shifting to the wicked, driving riff after 1:50. From there, Page delivers scales on two guitars.
In a 1977 interview, he explained why he wanted the scales there. "What I planned was to try and get that epic quality into it so it wouldn't just sound like two sections repeated," Page said. "It was to give the piece a totally new identity by orchestrating the guitars, which is something I've been into for quite some time."
But his bass player/keyboardist/arranger wasn't a believer yet. "John Paul Jones didn't think I could succeed in what I was attempting to do," Page recalled. "He said I couldn't do a scale over a certain section, that it just wouldn't work. But it did."
Listening to the track now, it's difficult to feel Jones's hesitation because it seems to work so well. But (just speculating) maybe he thought it would sidetrack listeners while the band was just getting started. After all, it had another eight minutes to go at that point.
Page later dropped 1 of the great solos in his career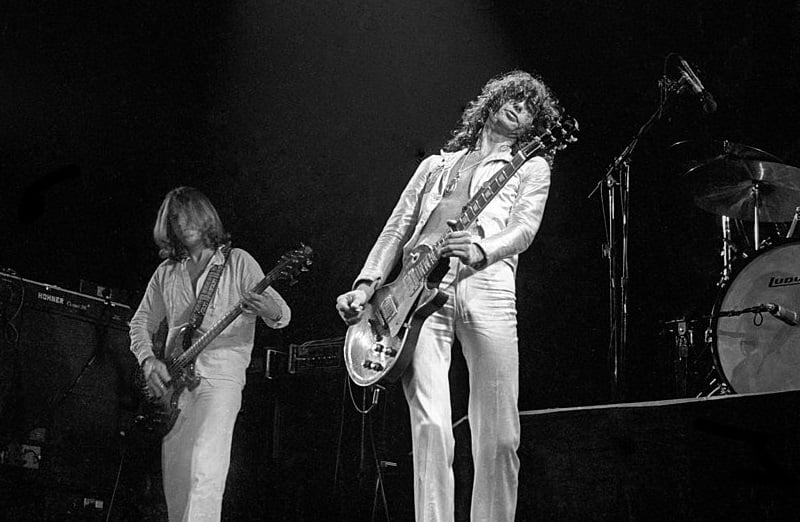 However Page worked out the harmonic complexities or whatever else Jones was skeptical about, he did it in fine style. But "Achilles Last Stand" is still only getting warmed up. After another torrid run through some verses, Page adds yet another guitar part in the interim.
If you're keeping score at home, that's at least four guitars by the third minute, with more to come. (Page has forgotten exactly how many overdubs he made on the song, but there are probably five or six guitars.) As Page said, if he wanted to pull this off, "it had to be jolly good."
By his own high standards, he did it. Page's guitar solo, which takes flight at 3:40 in the song, became one of his favorites. In Led Zeppelin: All the Songs, the authors quote Page from another '77 interview.
"The solo in 'Achilles Last Stand' is in the same tradition as the solo from 'Stairway to Heaven,'" he said. "It is on that level to me." With Bonham hammering away behind him (a section Metallica apparently studied well), it's hard to think of a moment when Led Zeppelin soared higher.
Also see: The Woman Robert Plant Had in Mind on Led Zeppelin's 'Ten Years Gone'