Why Johnny Carson 'Refused' to Go to His Mother's Funeral
Burt Reynolds became close friends with Johnny Carson and revealed some details about the late night icon's tense relationship with his mother.
Late night icon Johnny Carson hosted NBC's Tonight Show for 30 years. Interviewing scores of high-profile personalities for over three decades on the air, Carson formed close friendships with some of his guests. Superstar Burt Reynolds became a favorite on the late night show and shared some priceless banter with Carson throughout the years. The Smokey and the Bandit star got to know Carson well and revealed some details on the late night star's tense relationship with his mother.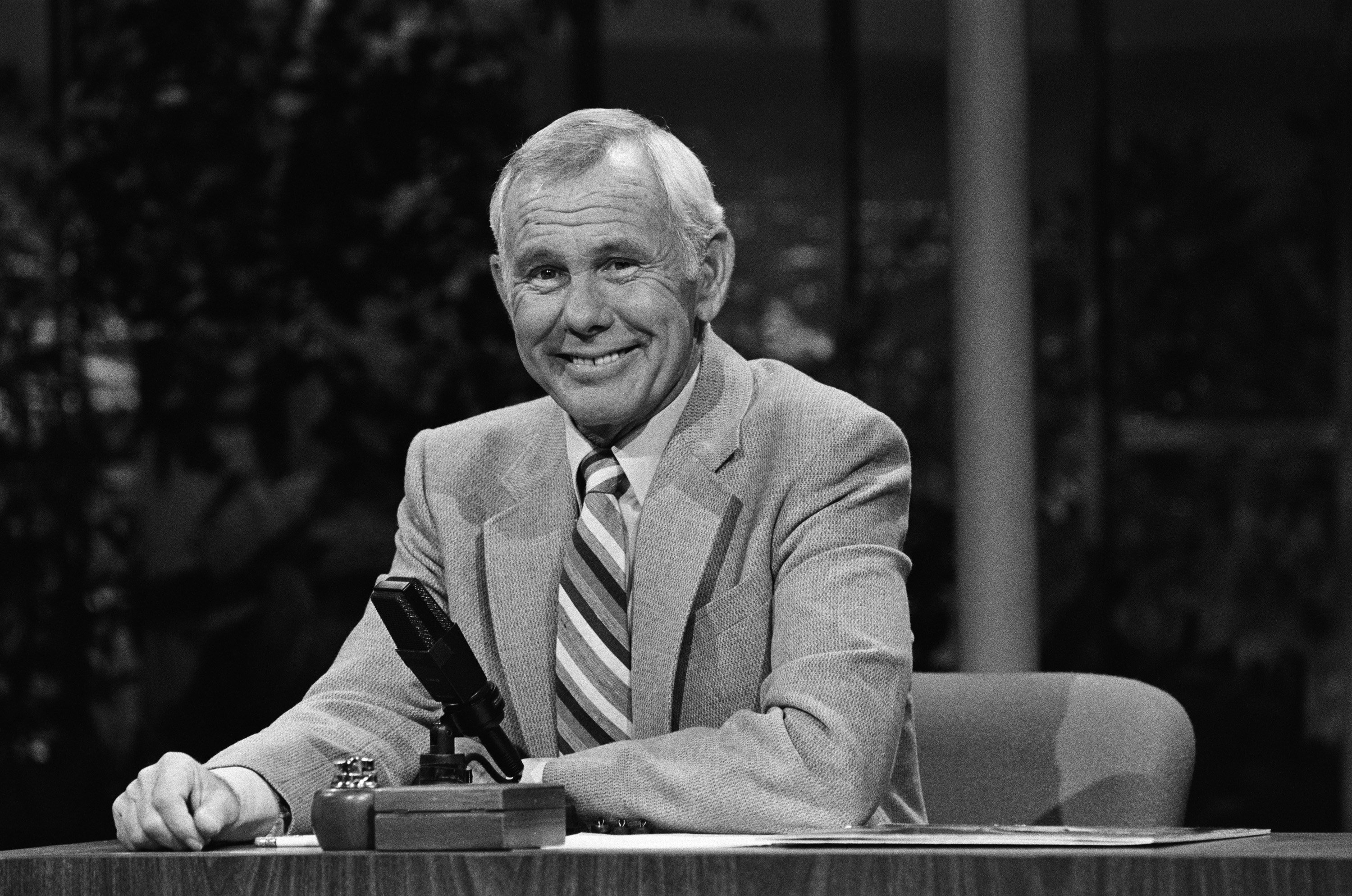 Burt Reynolds spoke of Johnny Carson in his memoir
In Reynolds' 2015 But Enough About Me, the actor explained how Carson would talk to him about the troubles he had with his mom.
"For as long as we were friends, Johnny complained about his mother," Reynolds wrote. "He grew up in Norfolk, Nebraska. His father, Homer, was an executive at a local power company, his mother Ruth, a homemaker who said she didn't like boys because they were 'dirty'."
Reynolds revealed that Carson's mom was unimpressed with his storied career and apparently didn't find her son very humorous.
"Throughout her life she never expressed pride in his accomplishments," Reynolds explained. "A reporter once got the idea to watch The Tonight Show with Ruth to get the proud mother's reaction. After silently frowning all through the monologue, she said, 'That wasn't funny', and left the room."
Johnny Carson's mother didn't recognize his achievements
Carson continued in his attempts to win over his mom, even sharing some of his top accomplishments with her in the hopes of earning her favor.
"When Johnny got an award from the Television Academy, he called Ruth," Reynolds recalled, with Carson telling her, "Mom, they're giving me the Governor's Award. It's for lifetime achievement in the television industry."
Ruth's response? "Well, I suppose they know what they're doing." Reynolds remembered a few nicknames that Carson gave his mother.
"No wonder Johnny called her Lady Macbeth and 'the toughest son of a b**** of them all'," Reynolds wrote. "He even blamed her for his failed marriages."
'Tonight Show' icon found a surprising item after his mom's death
The Cannonball Run star shared that the Tonight Show host showed no signs of mourning when his mother died and didn't go to her memorial service. Carson later discovered that his mom was secretly keeping track of her son's accomplishments.
"When she died, he refused to go to the funeral," Reynolds remarked. "'The wicked witch is dead!' he told everyone. Yet they found a big box in her house full of clippings from her son's career. Johnny took that box and kept it in his bedroom closet for the rest of his life."
Reynolds felt a kinship with Carson due to their similar strained parental relationships.
"This was something Johnny and I had in common," Reynolds wrote. "I had the same thing with my father. I tried everything I could think of to earn his approval but got nothing. Not a single 'attaboy' or pat on the head."
The A-list actor noted that as his father aged, they grew closer.
Carson died in 2005, and Reynolds died in 2018.