Why Johnny Carson 'Resented' Bob Hope, His Frequent Guest on 'The Tonight Show'
Johnny Carson, the magnanimous host of The Tonight Show Starring Johnny Carson, invited the famous comedian Bob Hope on as a guest several times. However, the talk show host privately "resented" Hope.
Why Carson resented having Bob Hope as a guest on 'The Tonight Show Starring Johnny Carson'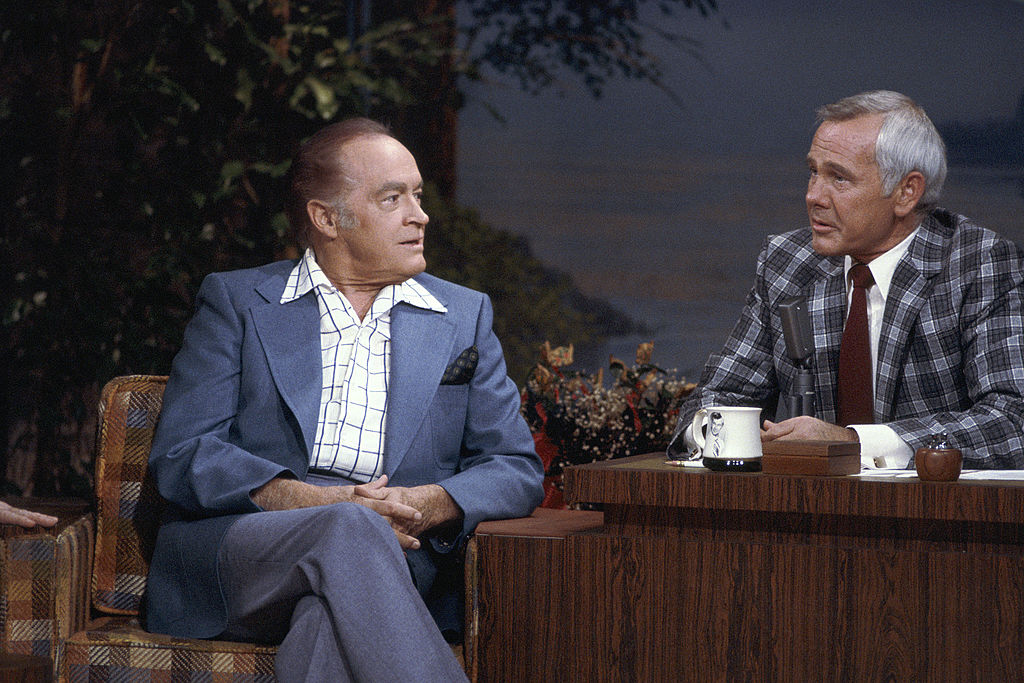 In Richard Zoglin's 2014 book about the late comedian, Hope: Entertainer of the Century, he revealed that one of Carson's most frequent guests on The Tonight Show — Hope — was also one of his least favorite.
Hope's visits to the talk show were repetitive, chock full of "obviously prepared gag lines," Zoglin wrote in an excerpt published in People. He came in armed with "scripted jokes," never open to any improvised comedy.
"One of those who grew tired of [Hope's] routine was Johnny Carson," the author continued.
For Carson, who liked to discuss a wide variety of intellectual issues and banter back and forth with guests, it bothered him that Hope "rarely would engage in any genuine conversation." But aside from Carson's boredom with Hope's over-prepared shtick, Zoglin also theorized some behind-the-scenes conflicts. The biographer argued:
The coolness between them was in part a reflection of their rivalry. Carson was the only star at NBC who could challenge Hope for clout at the network. Yet Hope, a prime-time powerhouse for NBC since 1950, was still king, and Carson had to defer.
That created tension, because the Tonight Show host didn't feel he could ever turn down Hope, the guest he didn't even enjoy having on.
"Carson resented the way Hope could virtually book himself on The Tonight Show whenever he had something to promote," Zoglin argued in his book, "which seemed to be all the time."
Bob Hope, the comedian who 'could not give up the stage'
Peter Lassally, who was a producer on The Tonight Show Starring Johnny Carson, recalled how Hope's spontaneous requests went down.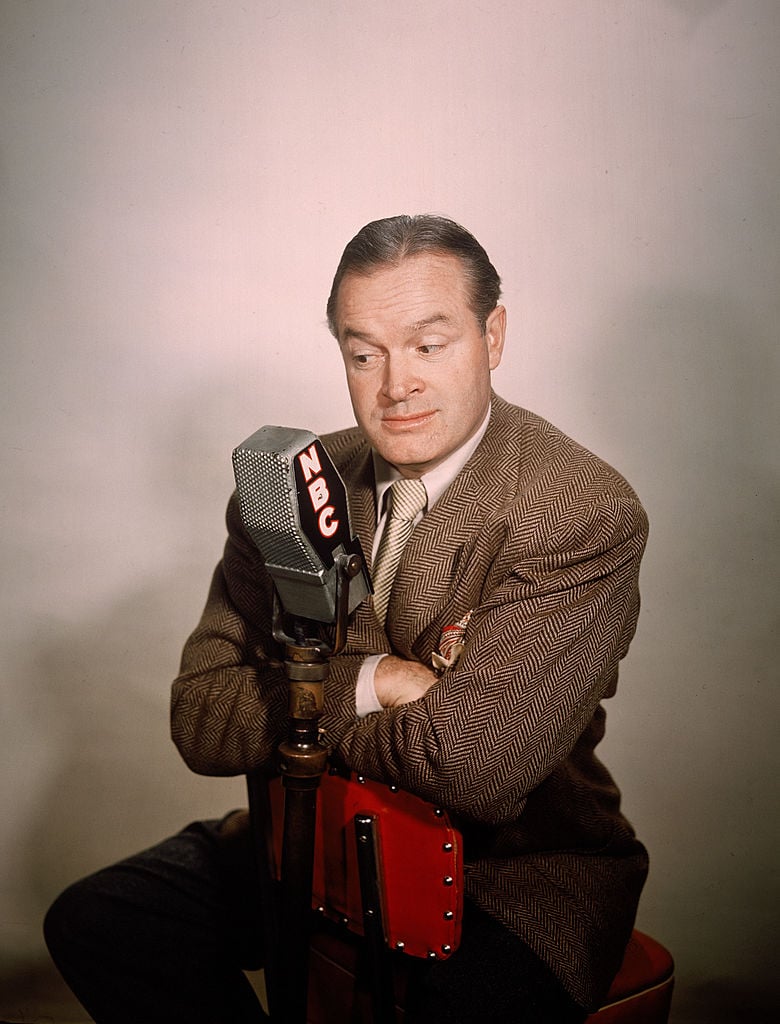 "We'd get a request," he shared, "and Johnny would go, 'Again?' And I'd say, 'Do you want to tell him no?' And he'd say, 'No. You can't turn down Bob Hope.'"
While Carson retired from the spotlight in 1992, Hope kept going, even as his health began to decline.
As the Huffington Post argued, "the entertainer of the century could not give up the stage."
"He trooped on well beyond his prime and into his failing years," the publication continued. This affected Hope's performances as a guest on programs like The Tonight Show Starring Johnny Carson.
"In his refusal to quit, he used his acquired celebrity royalty to gain appearances on TV and in concerts where he appeared doddering and almost dead on arrival," The Huffington Post explained.
Hope's dogged determination to work into his old age only strained his relationship with Carson further. As Zoglin wrote:
In the later years, as his hearing and eyesight were failing, Hope's guest appearances became even more of a trial. He often had trouble picking up Carson's questions, and Johnny had to stick precisely to the notes his staff gave him: if he asked a question out of order, Hope might answer a different question.
It got so bad one night that the Tonight Show host told a writer: "If I ever end up like that, guys, I want you to shoot me."