Is This Why Justin Chambers Left 'Grey's Anatomy'?
There has been a lot of turnover on Grey's Anatomy over the years. From Derek's tragic death to Sandra Oh's more satisfying exit, fans have had to say goodbye to many of their favorite characters. And now, Justin Chambers, who plays Alex Karev, is also leaving. Here's one possible explanation for his departure.
Justin Chambers is Alex Karev on 'Grey's Anatomy'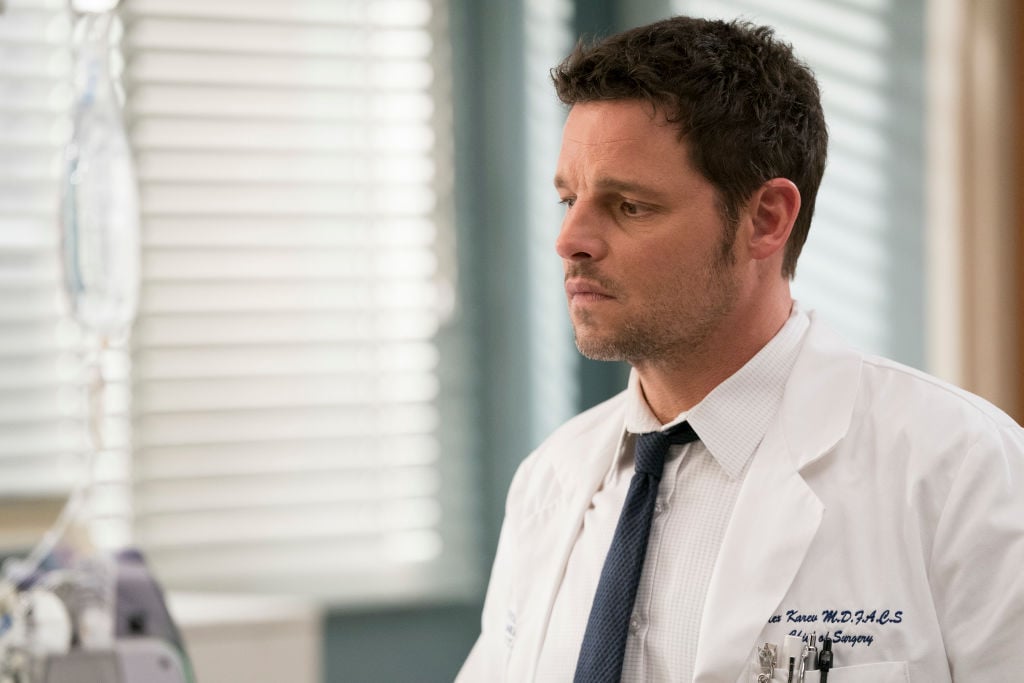 Chambers has been a part of Grey's Anatomy since the very beginning. Alex Karev was among those in Meredith Grey's intern class. The actor, along with Ellen Pompeo (Meredith), Chandra Wilson (Miranda Bailey) and James Pickens Jr. (Richard Webber) is one of just four remaining cast members from Season 1.
Before he was cast on the series, Chambers was on the soap opera Another World. You may recognize him from the movie The Wedding Planner, where he played Massimo, whom Jennifer Lopez's character reluctantly agrees to marry.
His character has evolved over the years
When the show began, Alex was insufferable. He made fun of Izzie for being a model, and hit on both her and Meredith. He even slept with the nurse that George was dating. When he starts dating Izzie, Meredith and the others express their disgust. But overtime, he changes.
Now that all of the others are gone, Meredith and Alex are closer than ever. He's grown up a lot, and become her person. He has also matured when it comes to romantic relationships. Alex and his wife, Jo Karev, have been one of the few solid couples over the past few years.
Chambers' exit was announced in Jan. 2020
When last we saw Alex, he was standing in front of a medical board, reading allowed letters from many of Meredith's past colleagues in order to get her her job back. He was then absent for the fall finale. But ahead of the winter premiere, fans were eager to see how Alex would react when he saw that Jo had effectively stolen a baby. However, we'll never get that chance.
On Jan. 10, 2020, it was announced that Chambers won't be returning to the show. That's right: the last of the interns has left Grey Sloan forever. (OK, Alex had technically already left Grey Sloan to work at another hospital. But you get the sentiment).
Fans are sad they won't get a real goodbye
The hardest part of all of this is that it was so sudden. But the other most difficult aspect is definitely that Alex didn't get a goodbye. Not every character has had the the perfect send-off, of course. But fans are outraged that no one behind-the-scenes has even commented on his exit.
In fact, many are calling for the series to end. This isn't going to happen right away. Grey's Anatomy was previously renewed for both Seasons 16 and 17, which makes Chambers' departure even more of a mystery. Why would he leave with so many episodes to go?
Did Chambers leave over a producer credit?
There are many possible explanations for why Chambers would leave. In his personal statement, he emphasized his desire to "diversity [his] acting roles and career choices," as well as spend more time with his family. No doubt Grey's is a tiring job.
But there's another possibility. What if Chambers wanted a producer credit? Pompeo became a producer back in 2018, and she's also an executive producer on Station 19. All of this means a bigger payday. Perhaps Chambers was looking to get in on some of that himself.