Why Kanye West Thinks Sunday Service Is the 'Wu-Tang Clan of Choirs'
Kanye West surprised the world a little over a year ago when he announced that he would be creating a gospel choir. The award-winning rapper, who is known for his many controversial antics, decided that start a religious church-like service that allows celebrities and musicians to come together and musically praise God.
West's Sunday Service is held at a variety of venues every Sunday and is an invitation-only event. Many fans have mixed feelings about his Sunday Service. But West has never been one to care about other people's opinions.
However, it is the feedback that he has received from fans that had him recently comparing his new choir to an infamous musical group: the Wu-Tang Clan.
When did Kanye West start Sunday Service?
The Kardashian-Jenner family has always been very open about their strict religious convictions. And Kim Kardashian's husband definitely shares his in-law's beliefs.
So, on the first Sunday of 2019, West organized a musical get together where some of his closest friends and family got together and sang religious music on his property in Calabasas. He called the even simply "Sunday Service."
Kardashian posted a few clips of the event on her social media account that quickly went viral. After that, West continued to hold the event every Sunday at various locations, including even having a service on Sunday Morning at Coachella.
The event is mostly invite-only, however, there have been a few times that the music icon has made his event open to the public. There is also a website that was created to allow people to watch a live stream of the service.
Many celebrities have attended West's Sunday Service including, Justin Bieber, Brad Pitt, Bradley Cooper, Jaden Smith, and Chance the Rapper, just to name a few. West insists that his Sunday Service is not a church, but instead, just a place for people to get together to rejoice and celebrate Christ.
Kanye West's Sunday Service has received some criticism in the past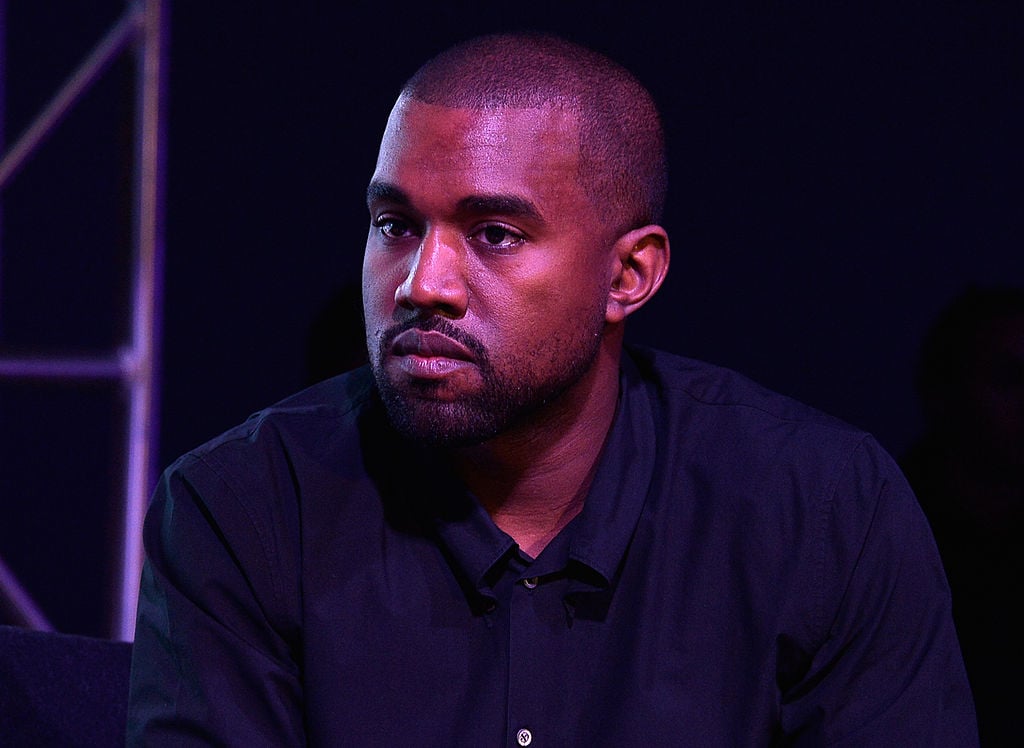 While most people seem to like West's new born-again personality and his ever-increasingly popular Sunday Service, some people have a few problems with his events.
One of the things many fans are quick to criticize is the clothing that is worn at the event. We are not talking about the time that Kardashian caught slack for dressing in Indian-inspired clothing at his musical revival. Instead, people are angry about the baggy bland-colored clothing that he promoted at the events. People seem to like the clothing itself, but the price that West was selling it for had many fans seeing red.
When West decided to sell his signature "church clothes" at his event at Coachella, many people were outraged at the fact that he was selling a basic pair of socks for around $50 a pair, a t-shirt for $70, and if you wanted a hoodie, you would have had to pay around $220. After seeing the high prices of his clothing, some fans started to think that his Sunday Service was less about finding religion and more about making money.
Why Kanye West thinks that his Sunday Service is the 'Wu-Tang Clan of Choirs'
After West started having his Sunday Services, a lot of his songs started to have religious-based themes in them. Many people were confused by his music because it still had the traditional hip-hop sound to it. Fans weren't sure if his music now belonged in the Christian genre or if it should stay in hip-hop.
Recently, West talked to GQ Magazine about his Sunday Service choir and because the choir is so unique, he compared it to the Wu-Tang Clan.
When the reporter asked him about how he felt about people judging his newest album, Jesus Is King, Kanye responded by saying that he wasn't worried about the criticism that his new music is getting.
"I'm just focusing on myself," West said. "You know, music to drive by. Music for me. I actually think Sunday Service is like the Wu-Tang Clan of choirs."
"Because when you first heard Wu-Tang," West continued. "It sounded completely different. It sounded more aggressive. It even sounded –I think artists are so concerned with perfectionism."
West then went on to say that there were several songs that he has made throughout his career that many fans liked and other fans didn't like. He then said that once he took other people's opinions into account, he felt that his music was actually pretty weak.
His songs didn't start getting stronger until he stopped caring about what the fans wanted to hear and started to focus on what he wanted to sing. Which is pretty much what the Wu-Tang Clan had done as well.