Why Kardashian Fans Don't Think North West and the Other Kids Will Be Famous in 10 Years
While a lot of things seem uncertain right now, one thing we can always count on is that the Kardashian family will continue to have more followers on social media than most other people in the world combined. But some fans of their reality show Keeping Up with the Kardashians don't think their fame will …
While a lot of things seem uncertain right now, one thing we can always count on is that the Kardashian family will continue to have more followers on social media than most other people in the world combined. But some fans of their reality show Keeping Up with the Kardashians don't think their fame will continue down into the next generation. In a recent discussion on Reddit, fans began predicting what the famous siblings' children will be like as adults — and some don't think they'll be famous at all.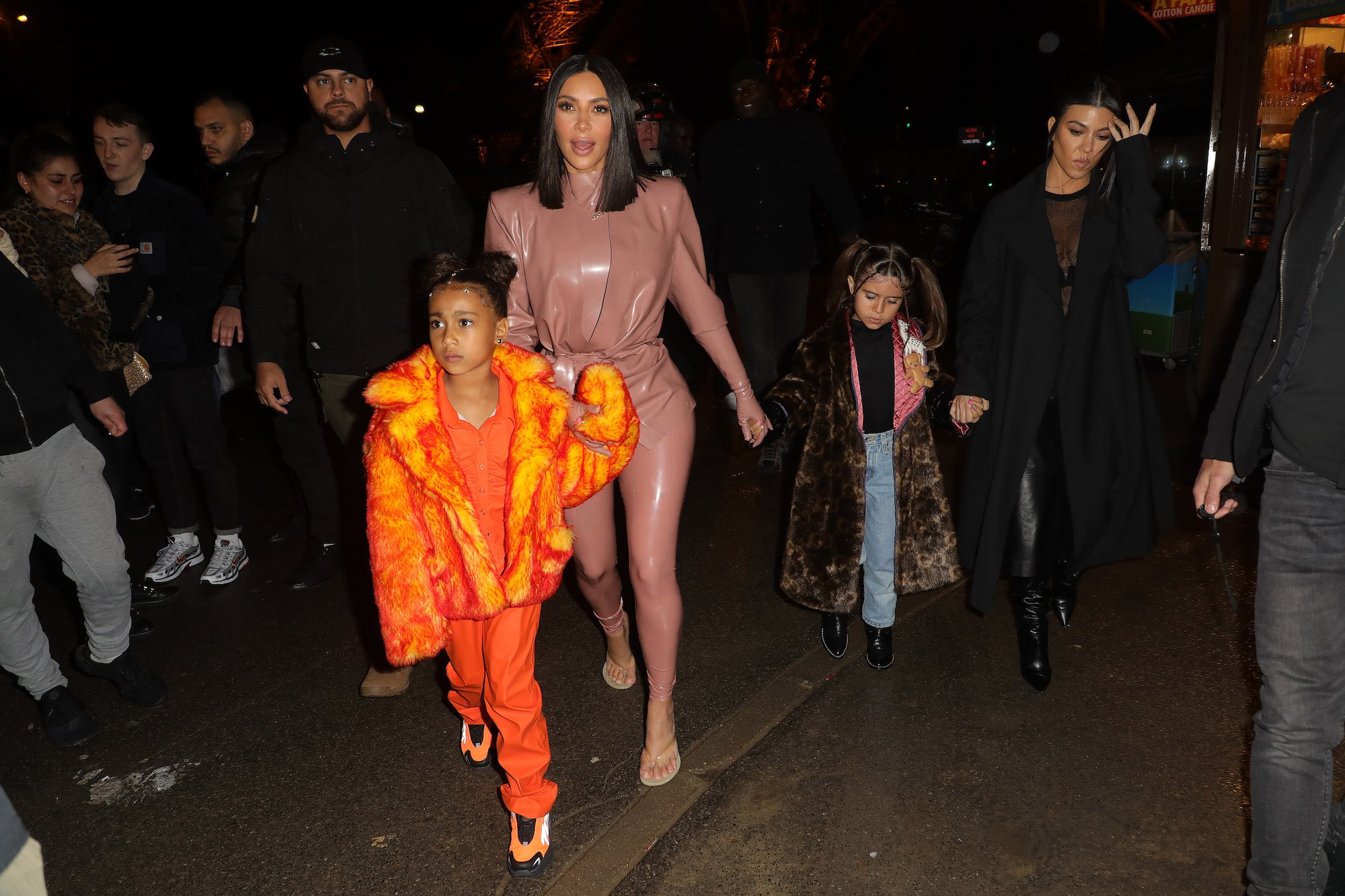 How many kids do the Kardashian-Jenners have?
Matriarch Kris Jenner has six children from two marriages — to Robert Kardashian and Caitlyn Jenner — and 10 grandchildren, according to Elle. When KUWTK first aired back in 2007, there were no grandchildren; all of them have been born during the airing of the show and have spent their entire lives with famous parents as a result. 
Oldest daughter Kourtney Kardashian has three children — Mason, Penelope, and Reign — with her ex-partner Scott Disick. Mason is the oldest grandchild at 10 years old, Penelope is 8 years old, and Reign is 5 years old. 
Kim Kardashian West is married to musician Kanye West, and the couple has four children together: North (7), Saint (4), Chicago (2), and Psalm (1). The youngest two children were born via surrogate.
Khloé Kardashian has one child with her ex-partner Tristan Thompson. Their daughter's name is True, and she is 2 years old. Brother to all Rob Kardashian has one child with his ex-fiancee Blac Chyna. Their daughter is named Dream, and she is 3 years old. 
Kylie Jenner, the youngest of the KarJenner clan, has one child with rapper Travis Scott. Their daughter is named Stormi, and she is 2 years old. Kendall Jenner is the only one without kids at this time.
Fans are hoping that the kids don't grow up the same way their parents did
In a recent thread on Reddit, fans of KUWTK discussed what they thought the kids' futures might look like, and whether or not they would be as famous as their parents and grandparents. Many commenters agreed that the kids probably won't be as famous as their parents. Most agreed they would all have a degree of celebrity, e.g. they'll all probably have their own Wikipedia page, but they'll be rich enough that they won't have to do any sort of work if they don't want to, let alone seek out the limelight.
One user stated, "I don't think many celebrity children end up in the limelight (some do, don't get me wrong), but so many just stay in their privileged circle … and don't have a huge break." They went on to speculate that the original KarJenners probably won't be relevant anymore either, in as little as 10 years from now.
What else do fans predict?
Some users thought that, if any of them do become famous, there's a chance they turn into "Kylie and Kendall 2.0" and become too famous at too young an age. Kylie and Kendall are the youngest siblings and were only 10 and 12 years old when the family began filming KUWTK. One user said that Kylie and Kendall were "ill-equipped to deal with [their fame]" and were never encouraged to be anything other than famous; there's a chance the same could happen in the next generation. 
Some celebrity children go on to become actors and musicians in Hollywood, just like their parents did, but many choose to stay away from the limelight. Whether or not it's at the encouragement of their parents is often unknown, but it's likely they push them one way or the other. Time will tell what will happen with the youngest generation of Kardashians, but at least they have their cousins to figure it all out with.