Why Karrueche Tran Is Suing Her Former Manager
Karruche Tran has created a name for herself since her split from her famous ex. She took up acting and became an Emmy-winning actress for her role in The Bay before getting a starring role in the TNT drama, Claws. She remains in demand and is currently working on several projects.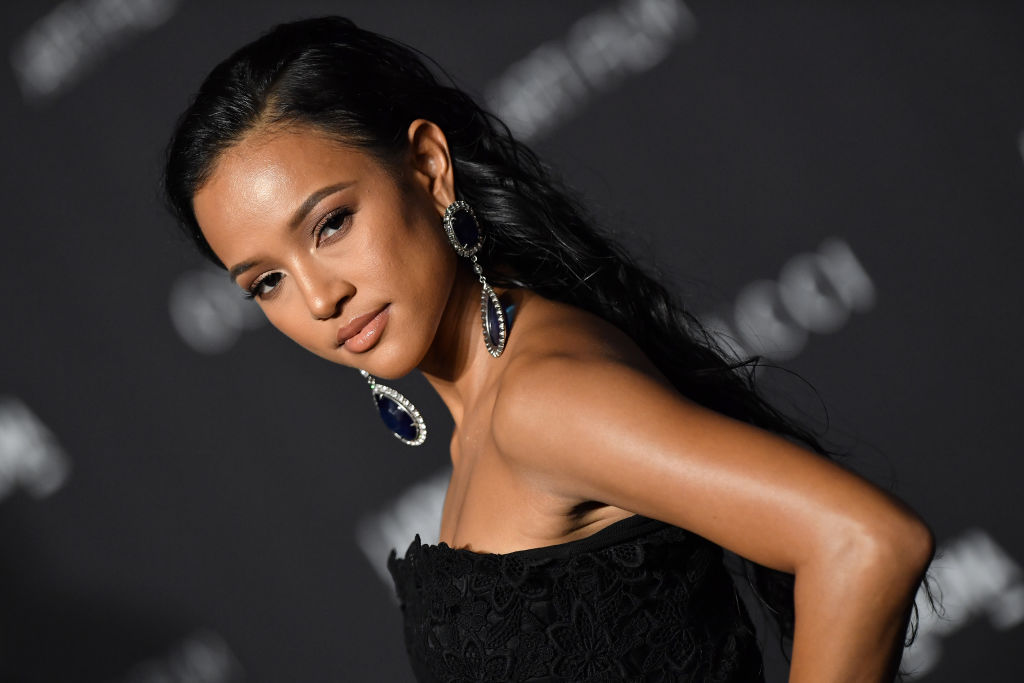 Unfortunately, she may have fallen victim to Hollywood scams. Reports surfaced that she's suing her former manager for allegedly scamming her out of over $1 million from a collaboration with a cosmetics company. 
Karrueche Tran's partnership with ColourPop Cosmetics
ColourPop launched in 2014. The L.A.-based cosmetics company relied on collaborating with celebrity influencers and curating special lines marketed to their targeted demographics. The brand became successful in U.S. markets for producing quality and long-lasting products at affordable prices. Kylie Jenner had a successful collaboration with ColourPop before they tapped Tran for her own line.
Karrueche Tran's line, Kaepop, launched in January 2016. The 13-piece collection consisted of a highlighter, bronzer, blush, four eyeshadows, three lip liners, and three liquid lipsticks. Her goal was to create a line that was suitable for all skin tones, so she focused on neutral colors that everyone could wear.
Tran's first collaboration was so successful that ColourPop expanded the line just months later and introduced four new shades, specifically focused on lip makeup.
In 2018, Tran collaborated on another line, Brown Sugar. Allure Magazine promoted the line. A rep for ColourPop revealed that Brown Sugar was "inspired by the color brown, which evokes a sense of strength, warmth, and elegance. Designed with all skin tones in mind by incorporating universally flattering shades, this new collection will be sure to give your makeup routine a needed sugar rush."
The new collection consisted of eye shadows, lip products, and creme eyeliner gel – and featured a massive advertising campaign that was marketed across social media. 
Karrueche Tran sues former manager for allegedly stealing money from ColourPop cosmetics deal
Tran's collections with ColourPop established her as a force to be reckoned with in the ever-expanding beauty industry. Beauty fanatics waited for her next collaboration and with three being released within a two year period, many were anxious for another. The reason for the delay in a potential new line with ColourPop may have to do with Tran's latest lawsuit.
The Blast reported that Tran is suing her former manager, Yaqwb Muhammed aka Jacob York – and his management company, Electric Republic – for breach of contract, fraud, breach of private duty and punitive damages. According to Tran, after signing with the company in 2016, she gave permission for them to collect her money and take 20% of the profits before sending the remaining monies to her. In return, Electric Republic was to provide her with a monthly accounting statement showing profits and expenses.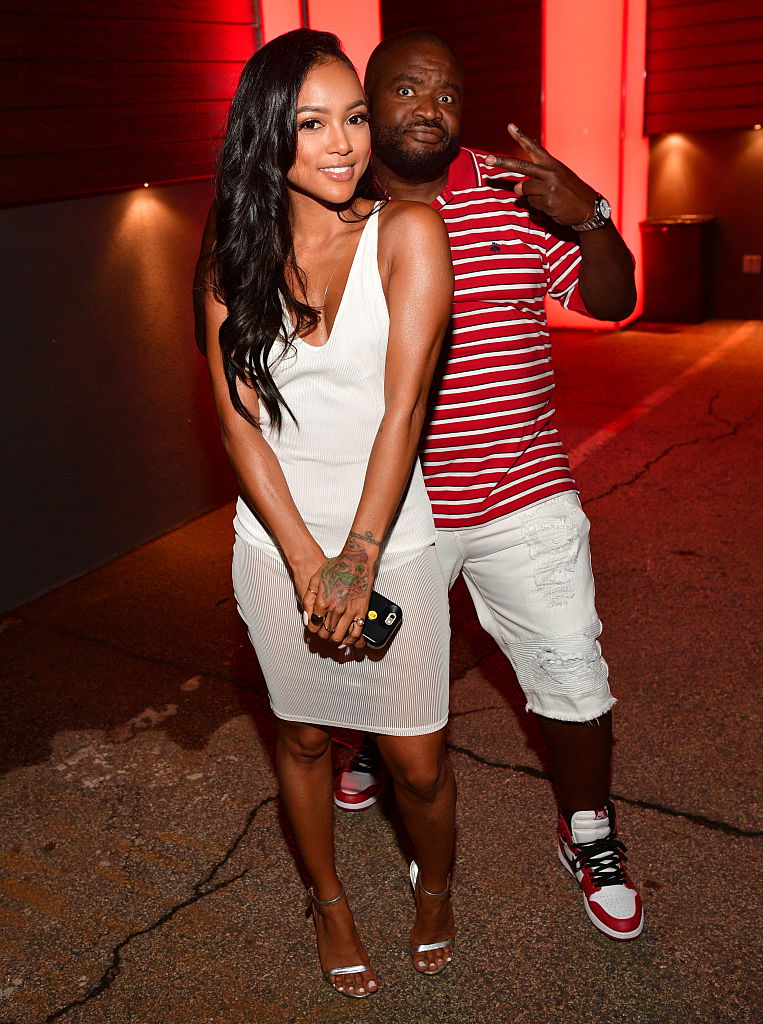 The actress and entrepreneur says was deceived her about profits from her contracts and that her management company pocked more money than they were afforded. In late 2019, Tran learned that her York failed to pay her $267,000 for personal appearances. As a result, she enlisted the help of a lawyer, demanding the money and accounting for other business dealings.
Aside from public appearances, she discovered Electric Republic failed to report money she'd earned from her collaboration with ColourPop. Tran says that York and his company alleged that the profits earned from ColourPop were low, when in actuality, she had one of the highest-grossing collaborations.
Tran took matters into her own hands and reached out to the cosmetics company to get financial records from her collaborations. ColourPop revealed that Tran earned $1,795,026.33 in royalties. From those profits, her managers were to be paid $359,005.27, leaving her with $1.436,021.06.
She no longer works with York and is suing for $1.4 million.