Why Kate Hudson Turned Down '10 Things I Hate About You'
Julia Stiles delivered such an iconic performance in 1999's 10 Things I Hate About You that it's hard to imagine anyone else playing her part. But the truth is, several actors were tapped for the role of Kat Stratford before it went to Stiles. One of the actors who was up to be the film's leading lady but turned it down was Kate Hudson.
So why did Hudson pass on the role?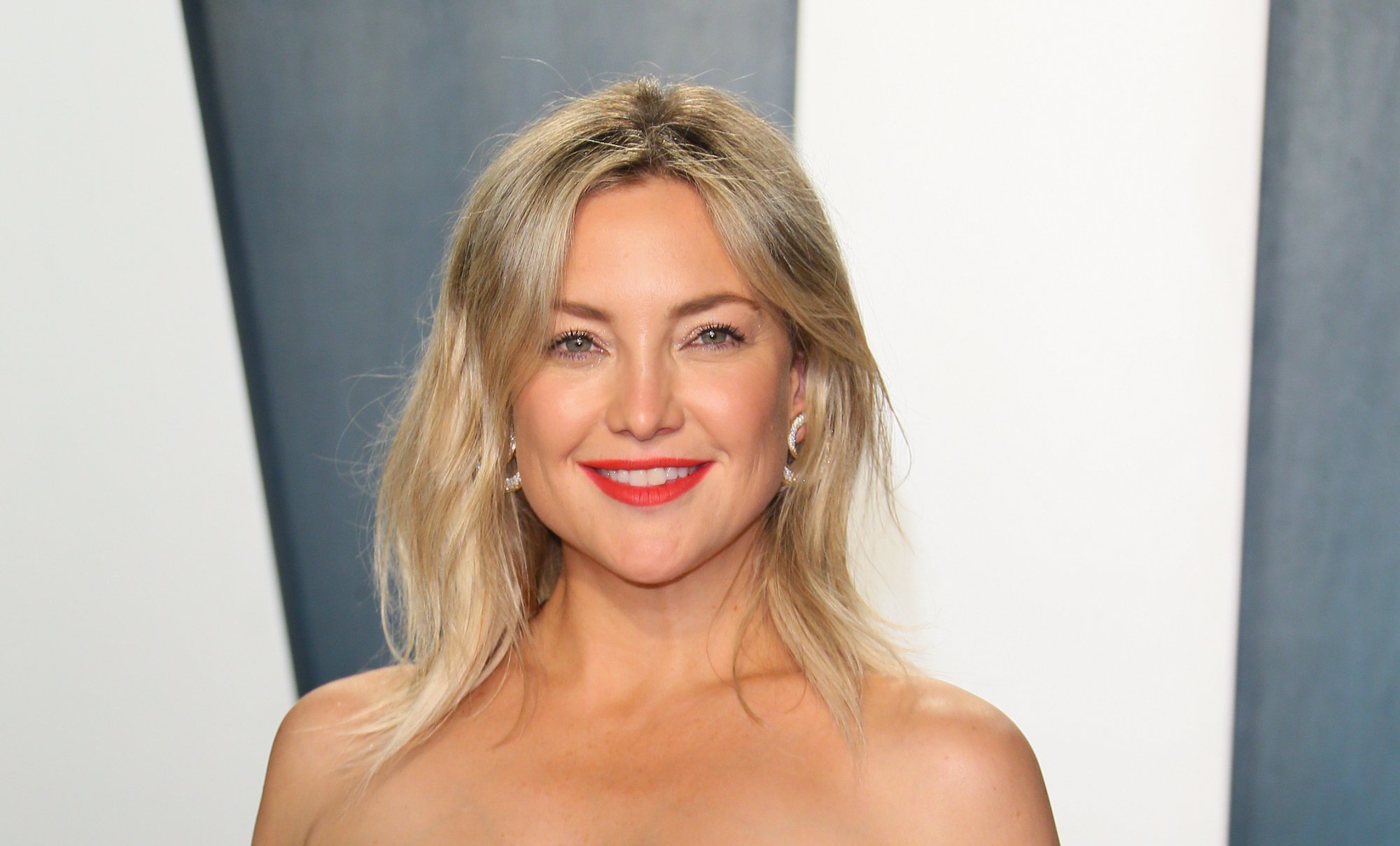 Kate Hudson turned down the movie because of her mom, Goldie Hawn
Hudson was so close to being serenaded by Heath Ledger.
In March 2019, Marcia Ross, a casting director for the 1999 cult teen film 10 Things I Hate About You, revealed that Hudson was one of the top contenders for the movie's lead female role.
RELATED: Where Are the Stars of '10 Things I Hate About You' Today?
While speaking with the New York Times, Ross named dropped several actors considered for the female lead. Ross shared that though Stiles was a great fit for the movie, she had some stiff competition as casting directors had their eyes on three other women, in particular, to take on the role of the rebellious Kat Stratford.
"We screen-tested Josh Hartnett, Eliza Dushku, Heath and Julia. But Julia and Heath just had the best chemistry together," Cross told the outlet ahead of the film's 20th anniversary.
Cross went on to reveal that she "loved Katie Holmes," but the actor "was about to get Dawson's Creek, and we just had to make a decision really fast."
Another actor who was up for the role was Hudson. Though Ross "loved" her as well, she noted that the Fool's Gold actor's lack of inclusion was because of her famous mom, Goldie Hawn.
"Her mom [Goldie Hawn] didn't like the script for her, so she passed," Ross shared.
Kate Hudson still went on to become an award-winning actor
In the end, the role of Kat went to Stiles, who starred opposite Ledger in the film.
Though Hudson passed on the cult classic, things still worked out for her in the long run. A year after 10 Things I Hate About You was released, she starred as leading lady Penny Lane in the 2000 film Almost Famous. The part was Hudson's breakout role, as it earned her a Golden Globe win and an Oscar nomination.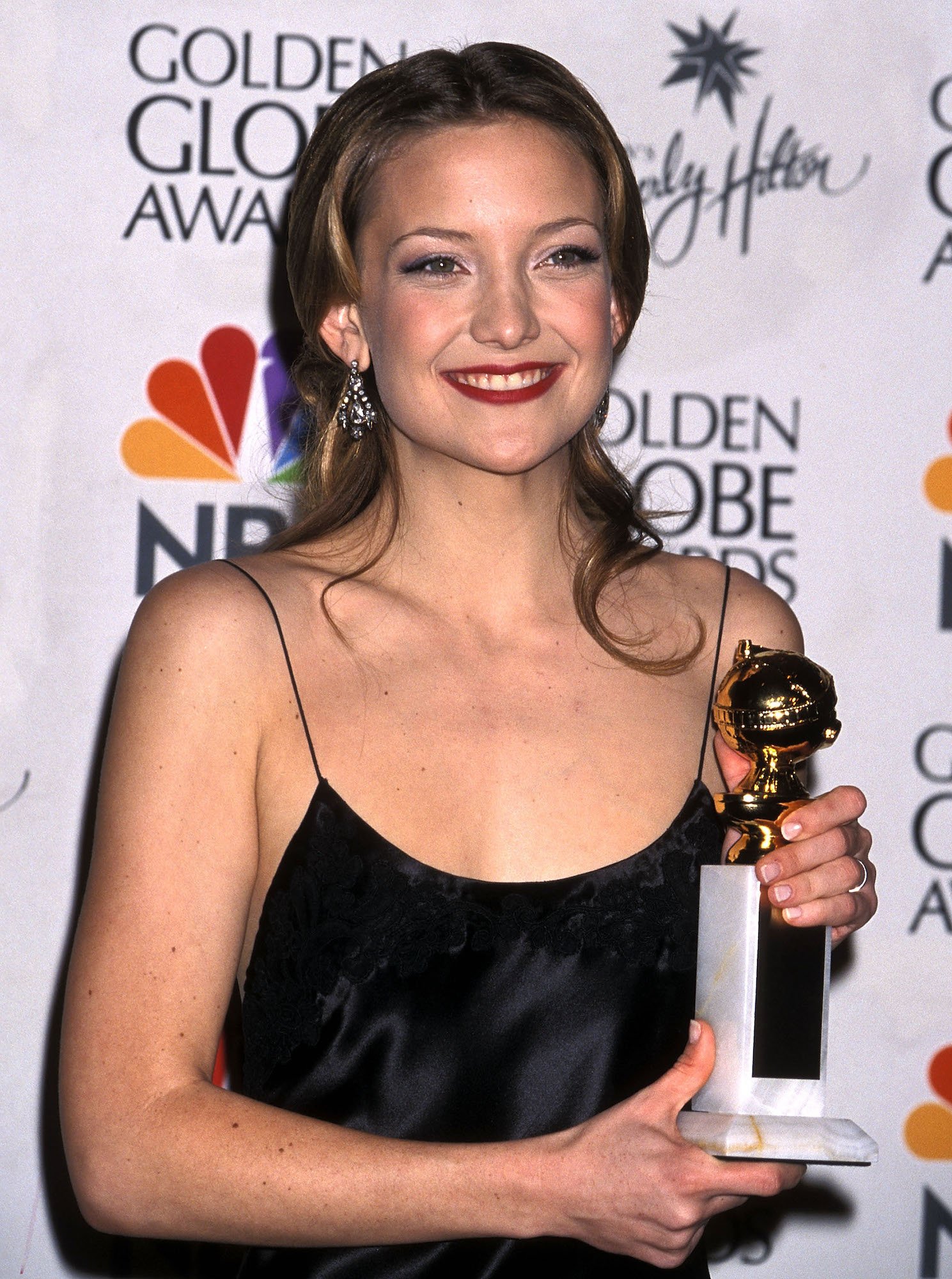 RELATED: Kate Hudson Shares the Gross Reason Why She Didn't Like Kissing Matthew McConaughey On-Screen
From there, Hudson went on to star in a plethora of romantic comedies, including How To Lose A Guy In 10 Days, Raising Helen, You, Me, and Dupree, My Best Friend's Girl, and Bride Wars.
Though her workload has increased over the last few years due to her being a mother of three and an entrepreneur, Hudson maintains a healthy work-life balance thanks to her "awesome" team.
"We always just have to check in with each other and make sure that we're all doing the best we can, to make things the most efficient, and allow all of us to have really good one-on-one times with our families and feel like we're supported," she told Elle magazine in 2020. "What I've learned in the past 10 years is, I've always just gone with my gut. I've never calculated where my life goes. It's always just been kind of where it moves me, you know?"
She continued, "Team building is hard, and we all make mistakes. Nobody's ever perfect. But if you lead, I think, with compassion and trying to like tune into everyone else around you, then you can create balance."