Why Kate Middleton Is Known as Lady Carrickfergus and Not the Duchess of Cambridge on Her Latest Royal Tour
Kate, Duchess of Cambridge and Prince William set out on a royal train tour earlier this week. Their first port of call was in Edinburgh, Scotland, and they also made several stops in England and Wales. Even though she's mostly known as the Duchess of Cambridge around the world – and she informally tells people to "call me Katherine" – there are actually places that know the duchess as Lady Carrickfergus.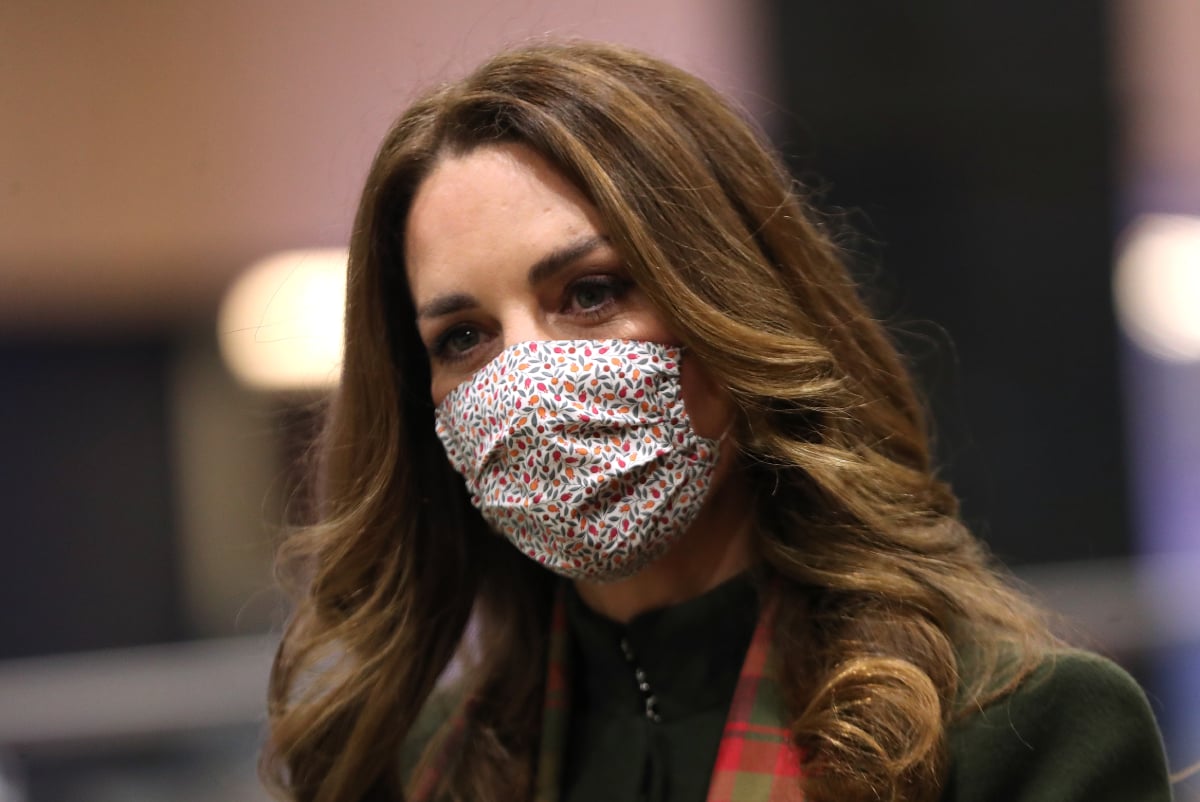 Prince William and Kate Middleton are now joint patrons of NHS Charities Together
William and Kate met with frontline workers, volunteers, care home staff, teachers, schoolchildren, and young UK citizens to hear about their experiences in 2020. In Edinburgh, they met with frontline workers from the Sottish Ambulance Service in Newbridge.
The royal couple thanked the staff for the work they've put in during the pandemic. And, according to Hello! Magazine, this visit coincided with the announcement that William and Kate are now joint patrons of NHS Charities Together.
"This is such an honour for our organization and for all the NHS charities across the UK," Ian Lush, chair of NHS Charities Together, said. "The involvement of Their Royal Highnesses will inspire the public to do even more to support the amazing NHS staff and volunteers who have done so much to keep us safe and well this year.
Lush added that they can't wait to start working with the Duke and Duchess of Cambridge because "the potential is so exciting."
The Duchess of Cambridge secretly volunteered for the NHS during the pandemic
When William and Kate arrived at Batley Community Centre in West Yorkshire, they met with volunteers who have supported elderly members of the community during the pandemic. The volunteers have been taking care of the elderly by making phone calls, sending cards, and delivering groceries and other shopping items.
The Cambridges also met with a local 85-year-old resident named Len Gardner who Kate has been speaking with on the phone as a secret volunteer for the NHS Volunteer Responder Check In and Chat program.
Gardner revealed that on their very first call, Kate told him to skip the formalities. She told him, "Call me Katherine." During the calls, he says that she shared details about her life at home with Prince George, Princess Charlotte, and Prince Louis.
During their UK train tour, William and Kate were not able to stop in Northern Ireland due to lockdown restrictions. According to the Belfast Telegraph, they will make that trip in the new year. When they do finally make it to Northern Ireland, Kate will be referred to as Lady Carrickfergus.
Why does Kate Middleton use the title of Lady Carrickfergus?
According to Express, members of the royal family have regional titles and are called different names in various parts of the United Kingdom. Prince William currently holds the titles of Duke of Cambridge in England, Earl of Strathearn in Scotland, and Baron Carrickfergus in Northern Ireland.
At the same time, Kate holds the titles of Duchess of Cambridge in England, Countess of Strathearn in Scotland, and Lady Carrickfergus in Northern Ireland. Queen Elizabeth officially granted these titles when William and Kate married on April 29, 2011.
When the couple is in Northern Ireland, they use the titles of Baron and Lady Carrickfergus.
Prince Charles also has numerous titles in addition to the Prince of Wales. He is also referred to as the Duke of Rothesay, the Earl of Carrick, and the Baron of Renfrew. In the southwest of England, Charles is sometimes referred to as the Duke of Cornwall. However, he does not hold a Northern Irish title.