Why Kate Perry Calls Herself a 'Bridechilla'
Katy Perry has had a string of high-profile relationships over the years. She dated singer Travie McCoy for two years, had a brief marriage to comedian/actor Russell Brand, and dated singer John Mayer on and off for a few years as well. Now, at 35, she's engaged to the man she calls "the love of her life," actor Orlando Bloom. Just days ago they made an exciting new announcement, but it wasn't their wedding date.
Orlando Bloom and Katy Perry first dated because of a burger
In an interview with Jimmy Kimmel in February of 2019, Perry told the story of how she and Bloom first met. Three years prior, she was sitting at a table with Denzel Washington at the Golden Globes when someone reached over and took an In-N-Out burger off of the table.
"He took it and I was like 'wait who–'" at that point, Perry saw that it was Bloom and interrupted herself saying, "Oh my god you're so hot. Fine. Take it." When she saw him at a party later she asked: "How are those onions resting on your molars?"
She told Kimmel "cut to" and then flashed her engagement ring.
Orlando Bloom proposed to Katy Perry in a helicopter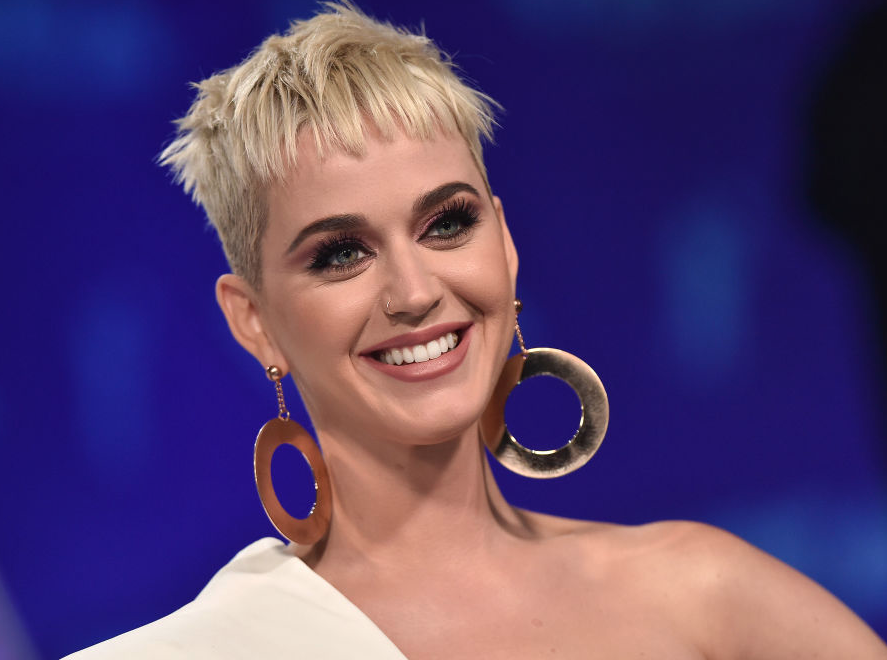 In a proposal that Kimmel called "very The Bachelor"  and Perry called "very James Bond" Bloom surprised Perry with a romantic helicopter ride after dinner on Valentine's Day of 2019. During the helicopter ride, Bloom handed Perry a note of all of the things he wanted to say, in an attempt to distract her while he prepared the champagne and got the ring.
Things didn't go as planned and he broke the champagne bottle and ripped his coat pocket while pulling out the ring box. Perry, of course, said yes, and they landed on a rooftop where her friends and family were waiting to congratulate the happy couple.
When asked who picked the ring out, she said tactfully explained: "I voiced my opinions."
Orlando Bloom and Katy Perry have been engaged for over a year
Now that a year has passed since their fairy tale engagement, fans are wondering when the wedding will happen. The event has already had a few possible dates that were rumored to have been rescheduled, the latest reportedly due to concerns over the coronavirus.
When Stellar Magazine writer Bree Player mentioned the upcoming marriage Perry responded with this dodge:
"I call myself a "bridechilla" as opposed to a bridezilla. Orlando and I are united with our approach. It's not about the party, it's about the coming together of people who will hold us accountable when things get really hard. Because it's really great and then it's really hard. Those are just the facts when you're with someone who challenges you to be your best self."
It's unknown when the two will make it official but apparently Perry wants everyone to know she's not stressing out about it. Is it because she and Bloom have something else to worry about?
Katy Perry is expecting her first child with Orlando Bloom
Bloom has a 9-year-old son, Flynn, from his first marriage to Australian model Miranda Kerr. The two are on good terms and she says Bloom is "like a brother" to her.
Kerr is now remarried to Snapchat founder Evan Spiegel and they have a child together as well. Kerr says she feels very lucky about her situation and that  Flynn and Perry get along very well.
Perry is now expecting her first child with Bloom, an announcement she shared with her grandma, Ann Hudson, in a touching Instagram video. Her grandmother has since passed at the age of 99.