Why Kate Winslet Would 'Cry For an Hour' After Filming Emotional Scenes in 'Titanic'
Kate Winslet starred in James Cameron's 'Titanic' over 20 years ago. The process took an emotional toll on her, and she'd have to cry for an hour after filming some scenes.
Kate Winslet owes her Hollywood career to Titanic. But playing Rose in the film had many setbacks, and working with James Cameron was no easy feat. According to the director, the Mare of Easttown star would "cry for an hour" after shooting the emotional scenes. Keep reading to find out why.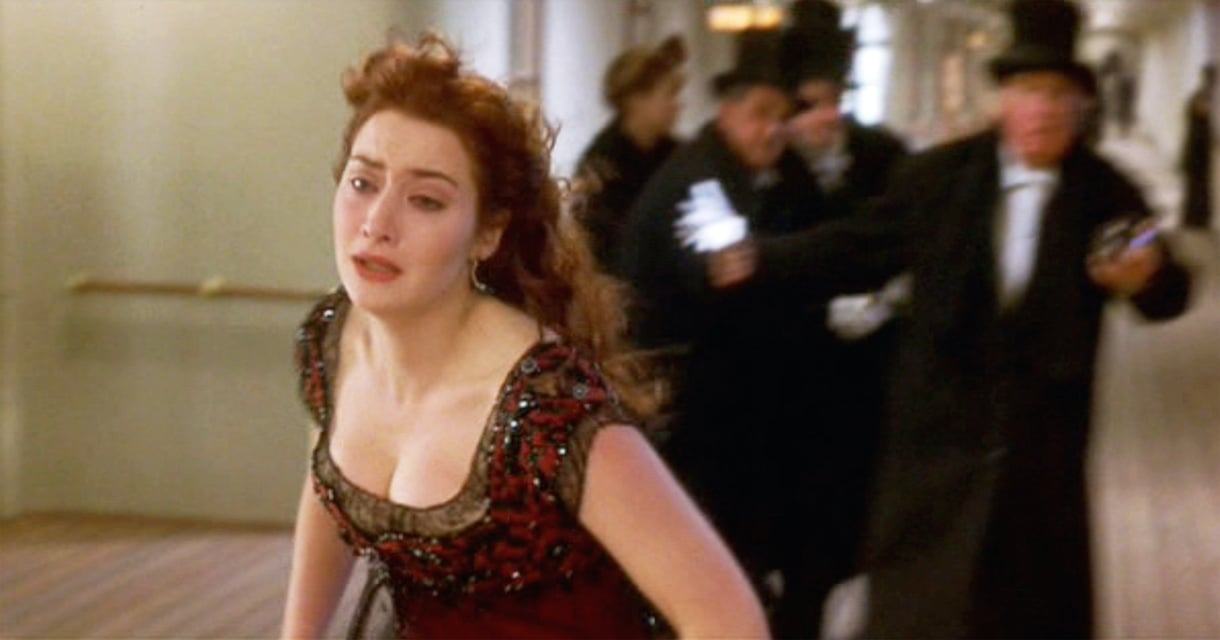 How did Kate Winslet land her role in 'Titanic'?
Winslet is a gifted actor, but while Titanic was still in production, Cameron wanted to cast an A-list celebrity for the role of Rose Dewitt Bukater. At the time, she was an unknown face who was still working in a sandwich shop in London. But Winslet was so in love with the Titanic script that she knew she had to be cast in the film.
And according to Rolling Stone, Winslet went out of her way to convince the director that she was perfect for the part. "I closed the script, wept floods of tears, and said, 'Right, I've absolutely got to be a part of this. No two ways about it.'" She even gave Cameron a rose, in an effort to seal the deal.
Now, Cameron is convinced that no other actor could measure up to Winslet's performance.
"I worked with her face, her image, her voice, 17 hours a day," Cameron tells Los Angeles Times, "and I don't want to diminish her potential by calling it a performance of a lifetime, but it's one of the most amazing performances I've ever been a party to."
Why Kate Winslet would 'cry for an hour' after shooting the most emotional scenes
Titanic is undoubtedly a tear-jerker of a movie. It's hard to watch the film without reaching for the tissue box, but it was even more challenging for the actors amid all the emotions. And according to Cameron, Winslet was utterly professional on set and kept a stoic demeanor in between takes.
Yet once it was time for a break, Winslet would run off in a flood of tears.
"It would not be unusual for Kate, after a really big emotional scene, to go and cry for an hour, just as part of the process," says Cameron.
Yet fortunately, she had Leonardo DiCaprio to help get her through all the overwhelming scenes. According to Winslet, she and DiCaprio became best friends while shooting the movie, and their bond hasn't wavered since.
Kate Winslet says she couldn't do 'Titanic' without Leonardo DiCaprio
According to Winslet, she wouldn't have been able to get through the shooting process of Titanic had it not been for DiCaprio.
While speaking to the Intelligence Squared Podcast, Winslet commented on their unique dynamic.
"I know people love to hear stories about Leo and me… Because in everyone's minds, we must have surely had this great love affair. (We didn't. I'm sorry.) But we were so connected and so close, and really tight. We were a little unit, and that was quite unusual. It is unusual. He would have done anything for me, and I would have done anything for him. You know, we stood up for each other and quite literally held each other's hands. When you're standing in the freezing cold water for 10 hours straight, and all you want to do is cry… we'd be holding hands under the surface of the water, and he was saying, 'come on, sweetie, one more take. We can do it.' And I think if we haven't have had that, yeah, we could have been outshone by the sinking ship."