Why Katie Couric Described Anchoring the 'CBS Evening News' As 'Restrictive'
Katie Couric skyrocketed to fame as a top-notch journalist when she co-anchored NBC's Today Show from 1991 to 2006. Leaving the morning news program to anchor CBS Evening News, Couric faced high expectations from network brass to bring in high ratings due to her popularity.
Leaving CBS in 2011 to pursue other projects, the news woman previously commented on the difference between her role on Today and the evening anchor post.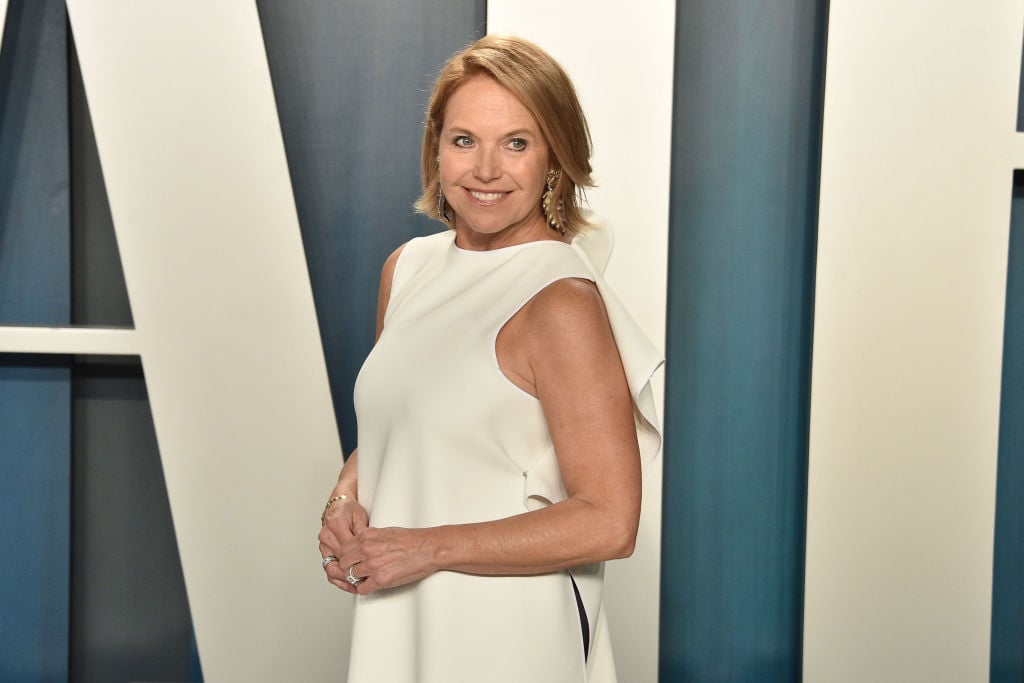 Morning show competition
As a mainstay on the iconic NBC morning show for over a decade, Couric was well aware of the rivalry between her program and the ones on other networks, especially ABC's Good Morning America. She noted how the ratings race is often a driving factor in content choices.
"The purist in me wants the quality of the work to be the most important benchmark of success. But this is the real world, and the bottom line is almighty," she told Harvard Business Review in 2015. "Things are dictated by ratings and by how much you can charge advertisers. When I was in television, we always had to weigh the balance."
Couric recalled when ratings started to become more important than the stories being produced, which did not sit well with her. "There did come a time when people were looking at the minute-by-minute ratings and determining programming and content choices by what was spiking," she stated. "That doesn't necessarily serve the public. And I still believe that news is vitally important for educating the electorate. Sometimes high ratings and quality content don't go hand in hand."
Couric's connection
CBS had planned on Couric bringing in massive numbers when she began anchoring the evening news, but ratings fell short. The former Today star commented on being able to more easily connect with viewers when on the NBC morning program due to the structure of the show.
"A morning show has such a loose format that it allows for casual conversation and interaction that makes your essence particularly obvious," Couric explained. "I think that was one reason I was successful in the morning. People felt they were getting the genuine article. I was the same off-camera as I was on."
The journalist went on to describe how going from the setup of the Today Show to the night time news desk was a completely different venue for her, which affected her ability to meld with the audience.
"It probably did present some challenges when I went to do the CBS Evening News, because that format did not allow me to be as relaxed or to interact as much—to ask questions and show my personality," Couric shared. "Anchoring the evening news is quite a restrictive job: For the most part you're reading lead-ins to other people's stories and then reading copy. Because the format is so tight—22 minutes in all—I couldn't relate to the audience in the way I'd been able to in the morning."
Signing off
As the first female to anchor the evening news on her own, Couric appreciated the importance of the position even though it didn't turn out to be a great fit for her.
"It's still a very important job, and you get to do marquee events such as election nights and midterm elections and conventions and huge breaking news stories, and to interview presidents and prime ministers," the former CBS Evening News anchor said. "But day in and day out, there's not as much wiggle room to have a personality and to be yourself."
When she was preparing to air her last broadcast, Couric was more focused on the honor of pioneering the role for women rather than how she would end her tenure.
"My sign-off won't be in the history book like Walter's," Couric told The New York Times in 2011, referring to Walter Cronkite's famous 'that's the way it is' send-off. "But I'm grateful my sign-on may be." Couric famously told her viewers, "I have taken the privilege of being the first solo woman anchor seriously."