Why Kel Mitchell's Initial Solo Success Did Not Match Kenan Thompson's
Kenan Thompson and Kel Mitchell were Nickelodeon's golden pair. The two rose to popularity appearing in dozens of skits together in All That before landing their own sitcom, Kenan & Kel. They split after their show was canceled and Thompson opted to go solo. As Thompson's star rose, Mitchell had a difficult time landing work. A bout of personal struggles took Mitchell out of the limelight before he remerged finally got his time to shine.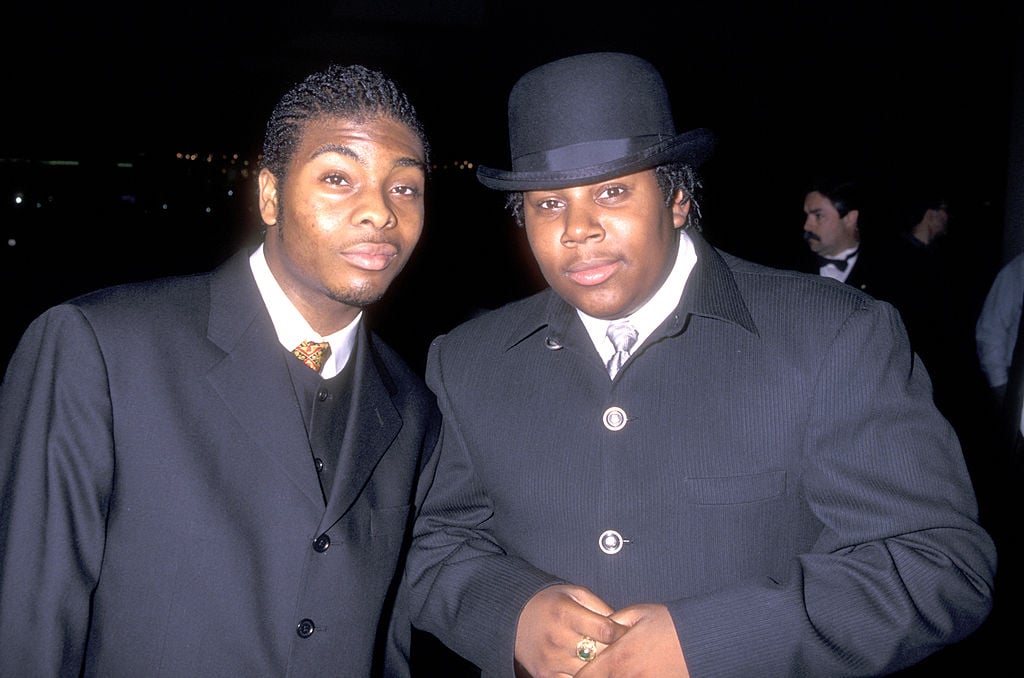 Kenan Thompson and Kel Mitchell split after Mitchell says Thompson vied for a solo career
Thompson and Mitchell were the poster duo of Nickeodelon for over a decade. After meeting on All That, producers created their own sitcom, Kenan & Kel, which aired four seasons. The show won a number of awards, including Nickelodeon Kids' Choice Awards.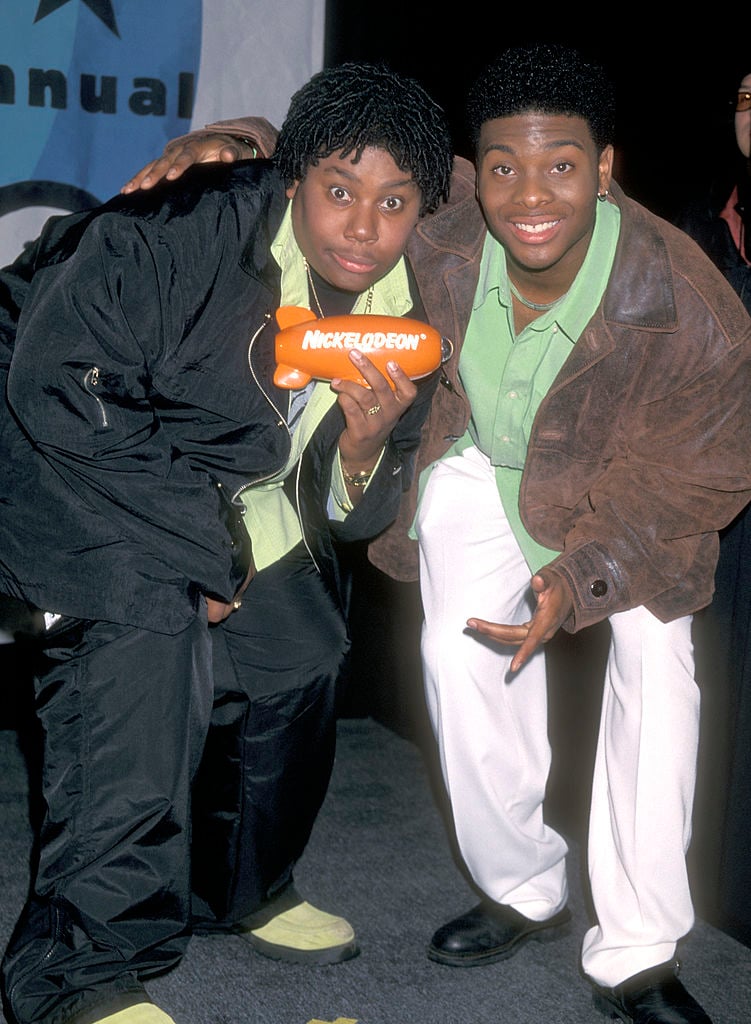 In 1997, they starred in the Nickelodeon produced comedy film Good Burger, making their brand even bigger with merchandise and other opportunities. But once their sitcom ended, Mitchell says Thompson wanted out.
After being apart for several years, many wanted a reunion, but according to Mitchell, Thompson did not want to participate.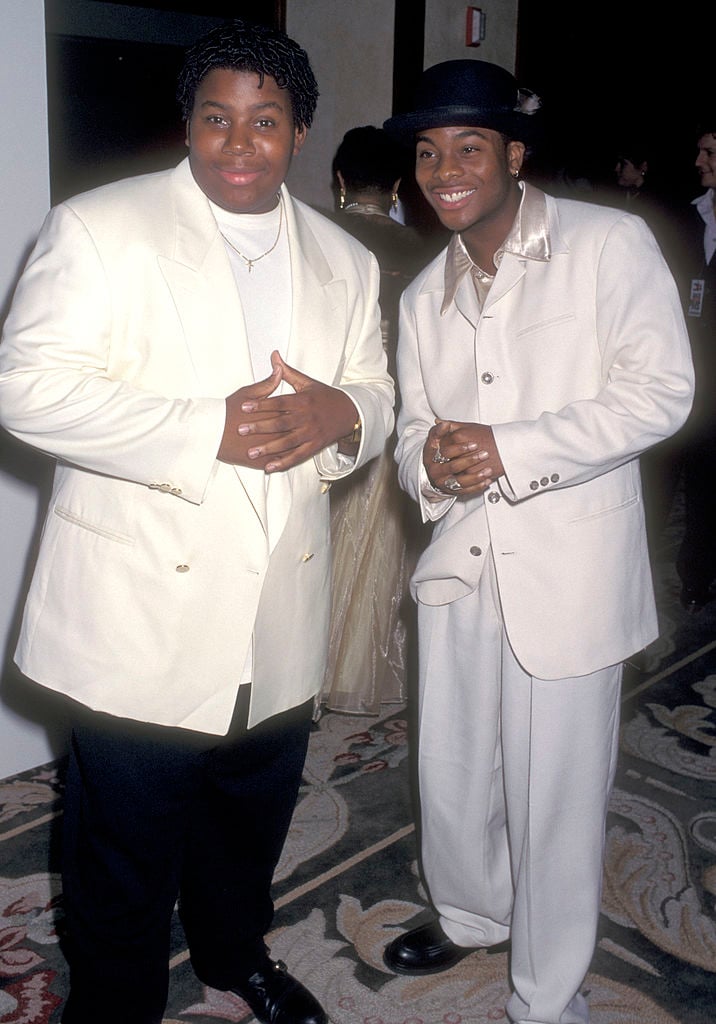 Related: Kenan & Kel's Split Was Fueled By Kenan Thompson's Desire For a Solo Career
"The truth is Kenan does not want to be seen with me in any form of media, or even have my name mentioned around him," he told TMZ in 2012. "I have not been upset about this. I respect his choice of wanting to make a name for himself solo."
Kenan Thompson found success with a recurring role on 'SNL'
Thompson quickly moved on and was cast as a feature on SNL in 2003 before landing a role as series regular in 2005. 
He's been a cast member on the show for 17 seasons, which is a historical feat. Thompson broke the record for the longest-tenured cast member in SNL's history, which was previously held by comedian Darrell Hammond. He also became the longest-serving African-American cast member.
Thompson is known on the show for his celebrity impressions, holding the SNL record for performing the most. He's popular for his impersonations of Steve Harvey, R. Kelly, Al Sharpton, and Cee-Lo Green among others.
Outside of SNL, Thompson had guest roles in Barbershop 2: Back In Business, Love Don't Cost A Thing, The Grinch, and Fat Albert among film and television roles. 
Kel Mitchell struggled in his personal life
While Thompson was making people laugh weekly, Mitchell seemingly disappeared from the spotlight. He continued auditioning but struggled to find his footing without his comedy partner. Like Thompson, Mitchell auditioned for SNL, but his audion was disastrous. 
"I remember I started dancing, I think my energy was so crazy, I did like a moonwalk move and actually stepped on one of the tables right in front of the stage, and flipped the table with someone's drink on it over, it was a mess," he revealed.
From there, his career opportunities appeared to dry up. By 2005, he was in a depressive state following the end of his six-year marriage, mounting debts, and the loss of a loved one due to gang violence. Mitchell found solace in drugs, alcohol, and sex, and he even considered suicide. It took him moving back home to Chicago to regroup.
Kel Mitchell resurfaced with restored faith and has been working with Nickelodeon and in stand up
While back home, Mitchell rediscovered his Christian faith and reconnected with his church. Growing up as the grandson of a pastor, he says it wasn't until he turned his life back over to God that his life moved in a more positive direction.
"I was trying to figure it all out on my own. But what I needed to do was turn to Him," People Magazine reported in 2015. "Once I found that clarity with Christ, I knew everything would work out."
He found love again and remarried in 2012 and had another child. The proud father of three made a career comeback, starring as the voice of Jay Jay on the popular Nicktoons show Wild Grinders from 2012 to 2015. Mitchell continued working with Nickelodeon with the show Game Shakers.
After years of estrangement, Mitchell and Thompson finally reunited for their famous Good Burger sketch on Late Night with Jimmy Fallon. They are working as producing partners on the All That reboot.
Though he's happy to be back with his former comedy buddy, Mitchell is maintaining his individual success. He tours as a standup comedian and even had a stint on Dancing With The Stars. But through it all, he keeps his faith at the center. He recently became a licensed pastor and also tours as a motivational speaker.