Why Kelly Rowland Was Afraid to Announce She's Pregnant With Her Second Child
Music star Kelly Rowland admitted she wasn't initially willing to share the news about expecting her second child with husband, Tim Weatherspoon.
The singer and actress confirmed in October 2020 that she and Weatherspoon are becoming parents for the second time. The couple already shares a son- Titan Jewell Weatherspoon, 5.
Rowland made her announcement by sharing multiple photos from her Women's Health cover shoot. The cover photo shows Rowland looking away from the camera as she rocks a burnt orange dress with small straps. She also showed off her growing baby bump in multiple photos.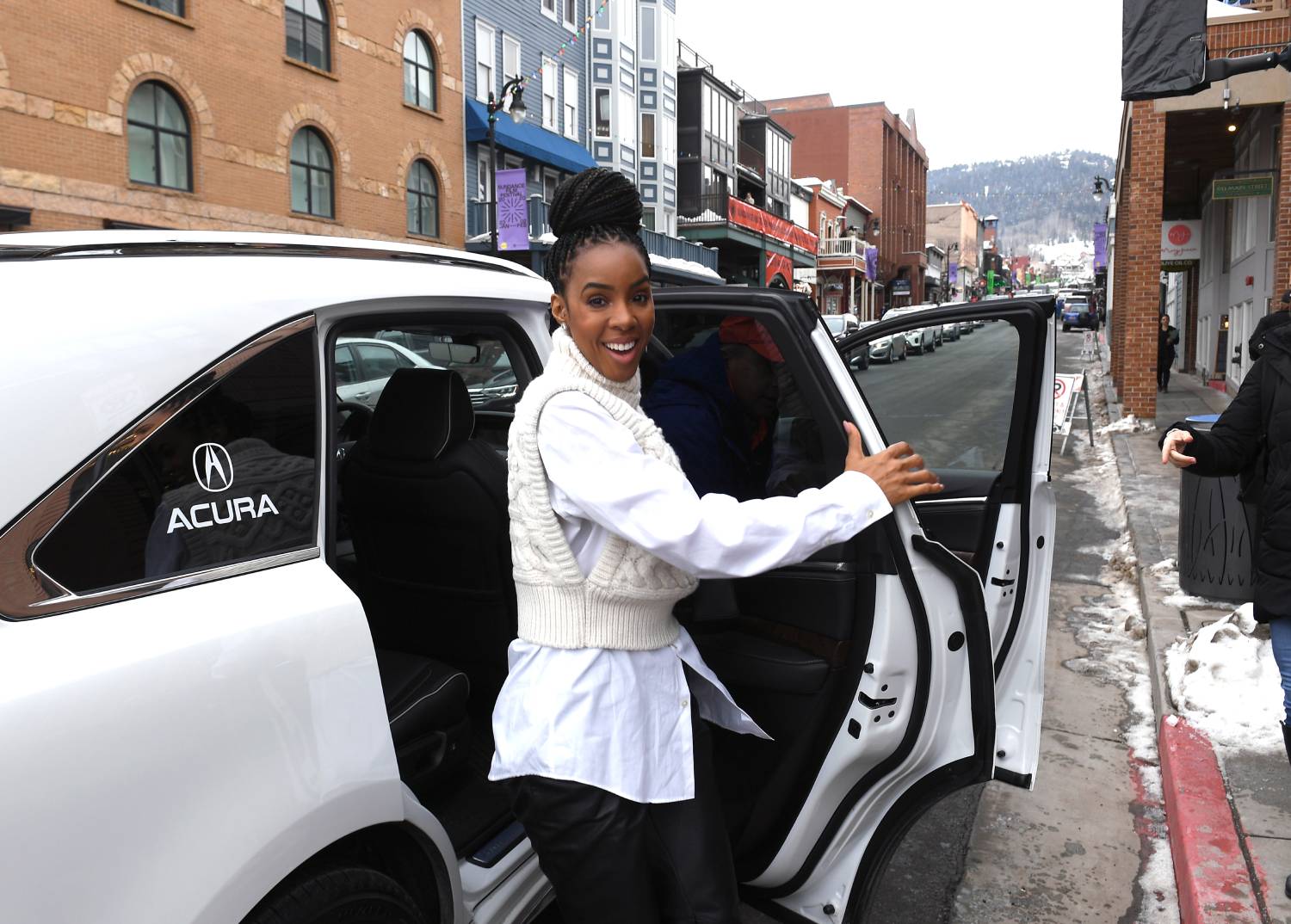 While Rowland looked more than pleased with her pregnancy, she shared several reasons why she was scared to share the news with the world, specifically her massive fan base.
Kelly Rowland said she announced her news to remind others that 'life is important'
Rowland admitted that the timing for her upcoming baby wasn't anything she or Weatherspoon planned. She said the couple was considering having another child before the world was affected by the coronavirus pandemic. After the pandemic caused the couple to be on lockdown simultaneously, Rowland said she became pregnant faster than either of them expected.
Related: Kelly Rowland Showed Up For Beyoncé In The Most Destiny's Child Way
After learning of her news, Rowland said she felt odd sharing her joy while many people are facing challenging times. However, her life's major moment was something she wanted to celebrate out loud, as it's something she and her family are excited about.
"You still want to remind people that life is important," Rowland said. And being able to have a child… I'm knocking at 40's door in February. Taking care of myself means a lot to me."
Kelly Rowland thought she would upset her fans by announcing her pregnancy
In addition to thinking about the world's current state, Rowland considered her fans' feelings before she announced her pregnancy. The singer's supporters have been waiting to present a new album since she released Talk a Good Game in 2013. Although she's debuted several singles to follow her album, including "COFFEE" in April 2020 and "Crashing into Me."
Related: Why Kelly Rowland No Longer Manages June's Diary
Rowland said she knew most of her fans expected her to announce a new album but were hoping she would be just as excited to learn about her family's new addition.
"I was thinking, Oh my god, my fans are gonna be so disappointed.…They wanted an album first, but they got a baby!" Rowland said. "And I was like, 'I have to figure this out, so they get both.'"
Kelly Rowland received heartfelt comments from Beyoncé's family after announcing her pregnancy
Once Rowland shared her excitement on social media, she received multiple well-wishes from her celebrity friends and peers. Beyoncé and her family members also expressed their joy for Rowland online.
Related: Kelly Rowland's Favorite Destiny's Child Song Is An Underrated Classic
According to Hello! Beyoncé was one of the first social media users to "like" Rowland's set of photos after announcing her pregnancy. Although the private celeb didn't leave a comment on Rowland's timeline, her mother, Tina Knowles Lawson, shared how happy she was for her daughter's best friend. She also congratulated Rowland's entire family regarding the news.
"So happy you are announcing this today. It has been hard keeping this exciting news a secret," Lawson wrote. "Congrats Tim and Titan too. Grandchildren yay!"