Why Kendall Jenner Was Never Part of Taylor Swift's Girl Squad
In case you didn't know, Taylor Swift has many celebrity friends she's very close with. Back in the mid-2010s, Swift became known for surrounding herself with her famous BFFs, who were also referred to as members of her "squad."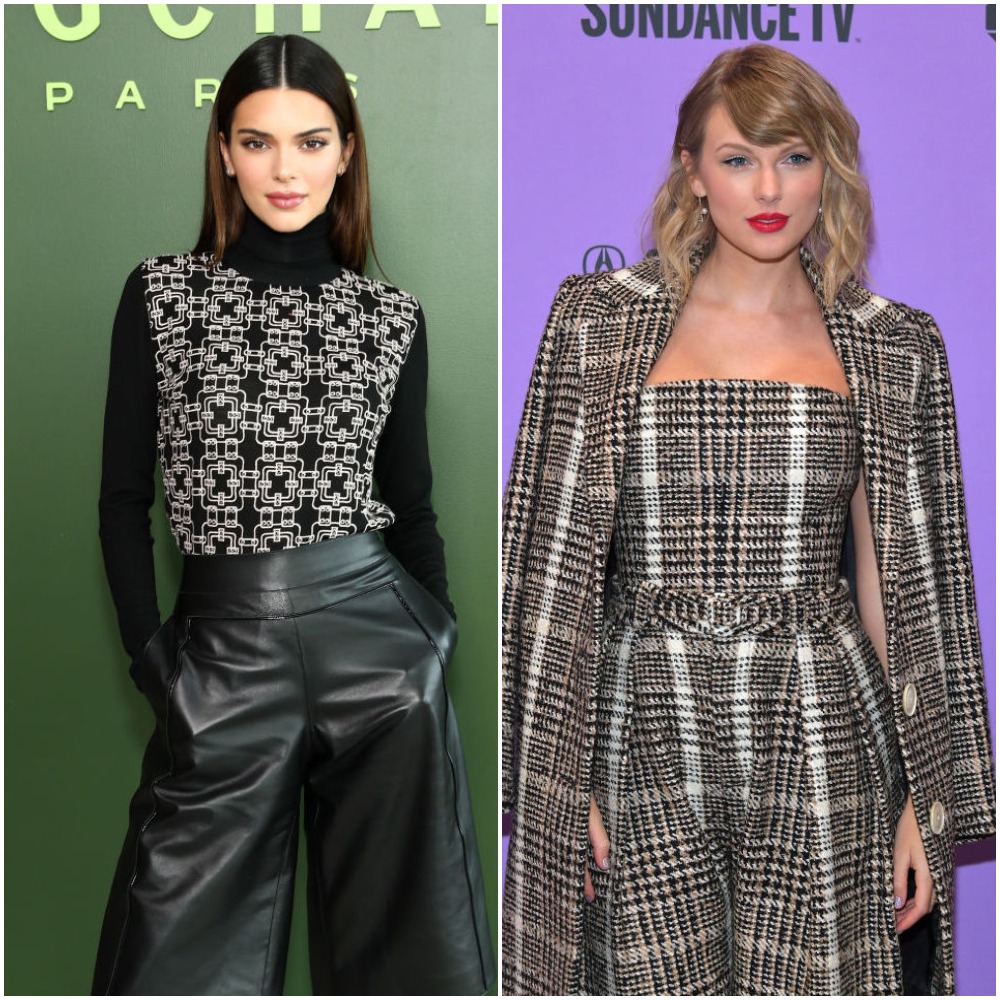 While Swift has become close with many female celebrites over the years, her relationship with Kendall Jenner is one we've questioned continuously.
Are Swift and Jenner friends? And if they are, why wasn't the supermodel ever part of the singer's infamous girl squad?
There were once rumors of a feud
When it comes to celebrity disputes, many that have included Swift have made headlines the second word got out.
While the singer's past beef with big-named celebrities such as Katy Perry, Kanye West, and Kim Kardashian West has caught people's attention for years, her feud with Jenner seemingly flew under the radar.
Rumors of a Swift-Jenner feud dates back to 2013 after the Keeping Up With the Kardashians star first sparked romance rumors with Swift's ex Harry Styles.
After it was alleged that Jenner and Styles were hooking up, fans were sure Swift had ill-feelings toward the supermodel. Some have even suggested that a line in the Grammy winner's 2014 song "Style" ("Some other girl") is aimed at Jenner.
Though fans were convinced there was bad blood between the two women, they seemingly shut down feud rumors after the supermodel walked alongside Gigi Hadid during Swift's 1989 World Tour.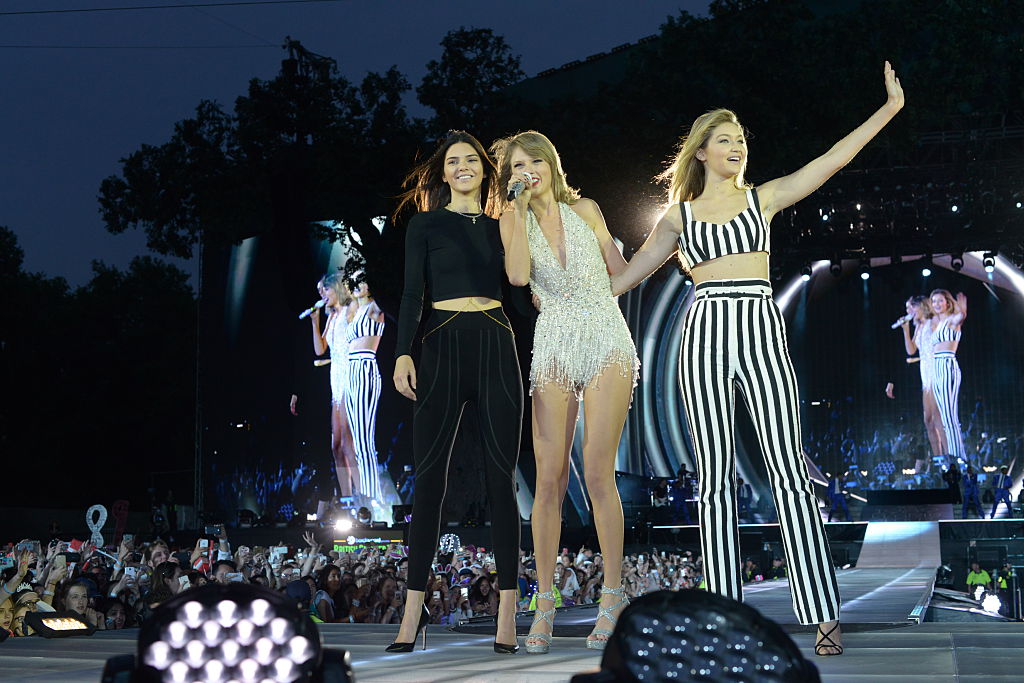 While it appeared as though things were peachy-keen between Jenner and Swift, their relationship took a turn once Swift found herself feuding with Kanye West — the model's brother-in-law — in 2016.
Following the release of the rapper's song "Famous," Swift didn't waste time slamming him for taking credit for her success and for calling her a "b*tch" in the track.
Though many of Swift's celebrity friends sided with her during the feud, Jenner stayed loyal to her family.
The following year, Kardashian West insisted that her younger sister was never really close with Swift, and that's why she didn't think twice when siding with West.
"I don't know if Kendall was a part of her squad," the reality star said while appearing on an episode of Watch What Happens Live with Andy Cohen. "I don't think she was, or is. So I don't think it was awkward."
Swift seemingly shaded Jenner in 2017
A few months after the KKW mogul revealed that Jenner was never part of Swift's girl squad, the singer low-key shaded the model and members of the Kardashian clan in her "Look What You Made Me Do" music video.
In addition to taking some venomous digs at all her enemies, Swift also took a subtle jab at the supermodel by donning a snake tattoo on her upper thigh and orange thigh-high boots in the video.
After seeing this, fans noted that Jenner previously appeared in V Magazine with a snake tattoo on her thigh and famously posted an Instagram Stories selfie of herself wearing orange waist-high Vetements x Manolo Blahnik satin boots. 
Though Jenner and Swift didn't speak on this alleged shade, that wasn't the last time fan sensed bad blood between the celebrities.
In 2019, Jenner sided with Scooter Braun in his public drama with the singer after he purchased her former label, Big Machine; taking full ownership over her first six studio albums.
While many celebrities showed their support for Swift —who claimed to be bullied by Braun — Jenner sided with the music mogul and even liked an Instagram post Braun's wife, Yael Cohen Braun, shared that suggested Swift was actually the bully.
Will Jenner and Swift even be close friends?
Now that Swift is once again feuding with Kanye and Kim Kardashian West after the full tape of that infamous phone call was leaked, Jenner is most likely supporting her family in the fight.
Though she's kept mum throughout this most recent round of accusations and denials, we can easily guess that the supermodel didn't think twice about taking West's side in all of this.
Now that Jenner has once again proven that her loyalty lies with her loved ones, it appears of though any chance of her being friends with Swift after this is highly unlikely.
While they could very much surprise us by burying the hatchet and starting anew, it seems like Jenner and Swift are totally fine just being acquaintances.