Why Kendall Jenner Will Never Get Her Own Spinoff Reality Show
Keeping Up with the Kardashians has officially been dominating reality television for the past decade. However, since we were first introduced to the Kardashian/Jenner clan, a ton has changed. Not only has the landscape of what it means to be a celebrity shifted, social media has allowed our favorite reality socialites to catapult themselves into the forefront of popular culture. Still, if you know anything about the Kardashian and Jenner family, which is helmed by momager Kris Jenner, then you know they are always looking for a new angle to capture our attention.
From clothing brands to makeup lines and even 11 various spinoffs of their show — including Kocktails with Khloe,  Rob & Chyna, Kourtney and Khloe Take Miami, Caitlyn Jenner's I Am Cait, and most recently Life of Kylie — the Kardashian/Jenners know how to keep us talking. However, there is one member of the clan whose chosen a very different path. This is why Kendall Jenner will never get her own reality show.
Started from the bottom, now we're here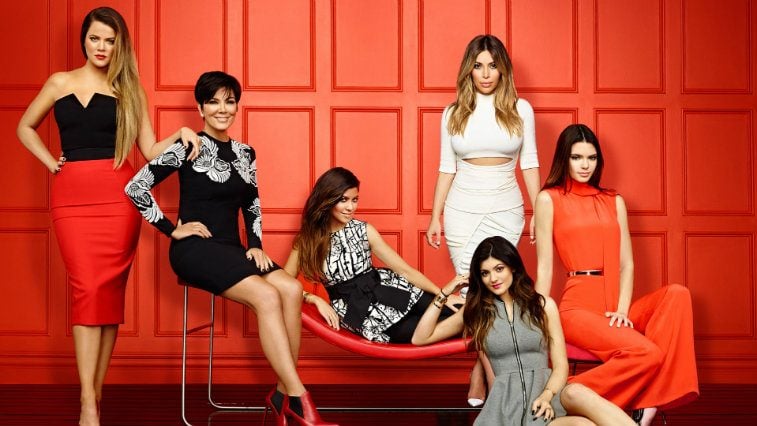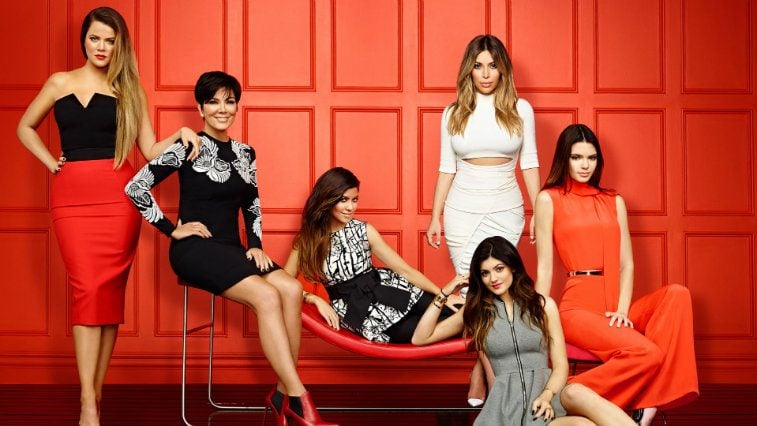 The Kardashian/Jenner clan became America's most notorious family all because of an E! reality show. The family was always well-off, as Kris Jenner's first ex-husband, Robert Kardashian, Sr., was a prominent lawyer and her second ex-husband, Caitlyn Jenner, is a former Olympian. However, that was all pocket change if you consider the fact that the family is now worth approximately: $400 million.
When the opportunity came along to do the reality show, it was just a very exciting time. We really never thought about how it would pan out for the entire family, but just knew that it was going to be a great journey. Everybody had always said to me constantly, "Oh my gosh, you guys would have the greatest reality show."
Regrets?
Despite the fact that Keeping Up with the Kardashians has given them the spotlight — there have also been some hard times for the reality family. Divorces, robberies and personal attacks have also been a part of the last decade.  Still, one of the reasons why people have continued to tune into KUWTK for the past ten years is because they never stop rolling the cameras.
There have obviously been things that are hard to shoot, but I don't regret anything that we've ever shot. I think that it's been something that when something happens that's uncomfortable, it's also something that we've shared so much with our audience and with our viewers and with our fans, it's hard to leave really important stuff out because they've been on this whole journey with us and are so loyal and so faithful and that, we're so grateful for.
Spinoffs to look out for
There is a ton going on in the Kardashian/Jenner family at the moment.  Kylie Jenner and Khloe Kardashian both welcoed their first kids. Also, Kim Kardashian West welcomed her third child via surrogate. So does that mean more spin-offs can be expected?
Kris told Variety, "We don't do a spinoff every single season, so we'll see. There's always a spinoff."
She also added that Kim and Kanye are way too busy for a spinoff, although Kourtney Kardashian and Rob Kardashian might consider doing something in the future.
The end of Keeping Up with the Kardashians
Though the Kardashian/Jenners have stayed widely popular over the years, ratings for KUWTK aren't as massive as they used to be. Honestly, the siblings and Kris are more accessible over social media. So, will the show be coming to an end soon? Not necessarily.
Kris explained her thinking to Variety,
I used to just joke and say it'll be when Kylie gets married in 20 years, and here we are, 10 years later. Who thought a decade later, we would still be going as strong as we are. It's really interesting because there are so many people emotionally invested in the family, and they want to see the ups and the downs and the good and the bad and the ugly and all of it. Every time someone gets married or gets divorced or has a baby or a celebration or graduates from school. There are so many wonderful milestones that we've been able to share with the viewers and our fans. It's kind of fascinating. It's something that we're very comfortable with and we're used to.
A lifestyle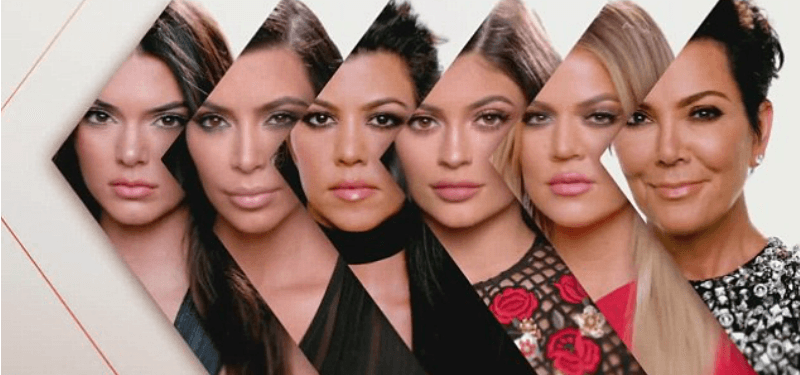 One of the reasons why KUWTK is still airing is because the family genuinely loves doing it. After all, it's not as though they actually need the E! series anymore.
We love what we're doing. Listen, I get to spend every single day with my family. I wake up every morning, and I get to work with my kids, and it's a great jumping-off place for everything we do. And we love who we work with. We're still filming with some of the same people we were with on Day 1, Season 1, Episode 1, so it's like we're with our family every day. And we get to travel with each other, and we get to vacation together. It's become a lifestyle for us and something that we are truly passionate about, or we wouldn't be doing it.
What about Kendall?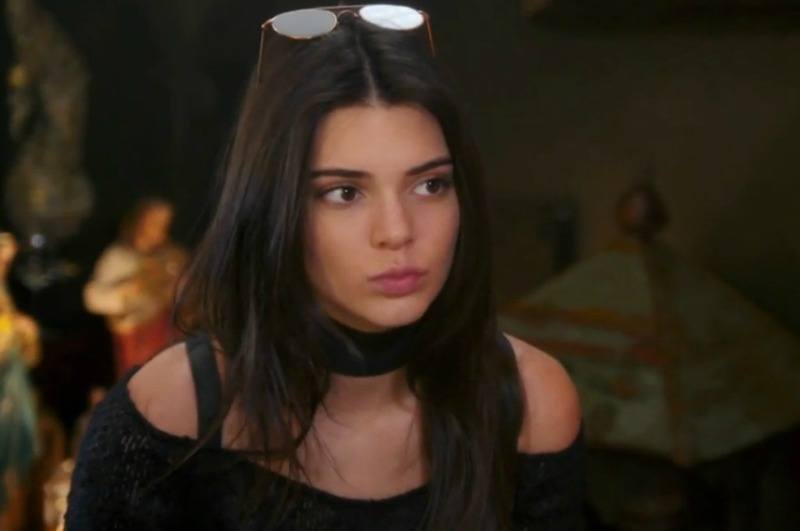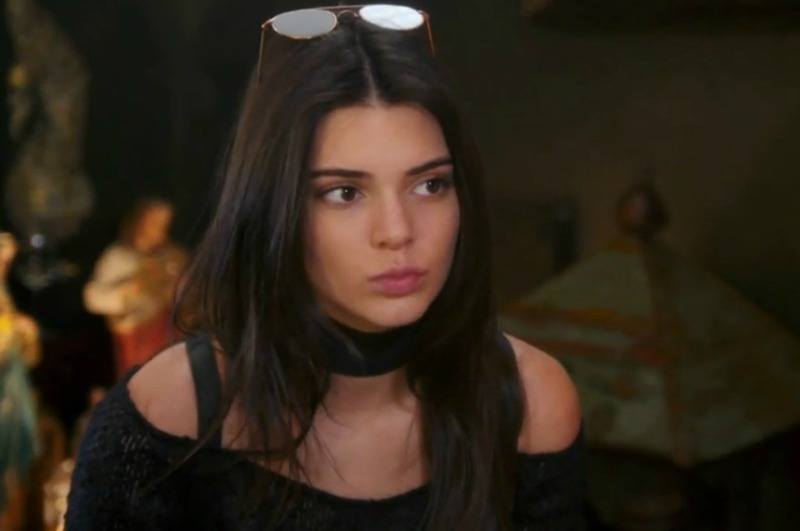 If there is one member of the Kardashian/Jenner "krew" that hasn't exactly had the most airtime on KUWTK, it's the second youngest sibling, Kendall Jenner. The 21-year-old has carved out a space for herself in the fashion world as a bonafide supermodel. As a result, she hasn't been able to give the series as much of her attention.
When asked if Kendall would ever get her own KUWTK spin-off, Kris was clear. She said, "Kendall is really satisfied on her role in Keeping Up With the Kardashians. With her modeling career she's so busy. If she's not walking a runway, she's shooting a campaign or traveling around the world with her fashion obligations. She's a pretty busy little girl."
Giving the babies a spotlight
One of the best things about watching the Kardashian/Jenners over the years has been the new additions to the family.
The eldest sibling, Kourtney Kardashian, has three kiddos, Mason, Penelope, and Reign. with her former beau Scott Disick. Kim Kardashian has three babies, North, Saint, and Chicago with her rapper hubby Kanye Wes. Rob Kardashian has an adorable daughter Dream with model Blac Chyna, and Khloe and Kylie recently added to the number of grandkids with True and Stormi.
However, don't expect the babies to have the spotlight anytime soon. Kris explained to Variety, "I think that's kind of pushing the envelope. I think it's a little too early to start thinking about them. They're amazing and when they're around they are in the show but I think it's a little too early for them to have any kind of spinoff.
The perfect spinoff
Quite frankly, we think the perfect spinoff would involve Kris and her sorta son-in-law Scott Disick — if you ask us, the pair of them are the most entertaining and iconic duo on Keeping Up With the Kardashians. E! should really consider it.
Follow Aramide on Twitter @midnightrami.
Check out The Cheat Sheet on Facebook!