Why Khloe Kardashian Believes 'Everybody Needs a Prenup'
Find out why Khloe Kardashian has a strict belief that everyone needs to sign a prenup with their significant other.
Khloe Kardashian is one of the very popular reality TV stars from the hit series Keeping Up With the Kardashians. The E! cable network show follows Kardashian and her family around their lavish lives.
For 17 successful seasons, the public has watched Kardashian grow through the entertainment. Over the past two decades, Kardashian has managed to invent her own brand and even branch out to work on other television-based projects.
Kardashian is eager to share her wisdom and life lessons with her fans, especially when it comes to marriage. Find out why she is such a strong believer in the fact that everyone needs a prenup. 
Khloe Kardashian's history with marriage
Who could forget Kardashian's infamous marriage to Lamar Odom? Kardashian met Odom all the way back in 2009. This was before Kardashian's family fame and dynasty grew to what it was today. Though Keeping Up With the Kardashians was popular at the time, it does not do justice to the ranks the show and family have risen to in today's day and age.
After only knowing each other for about one month the couple decides to tie the knot and make it official. In 2010 Kardashian and Odom are given their very own spinoff show. Khloe & Lamar received mixed reviews while it was airing. Overall, the show lasted for two seasons.
Even though the show ended, their marriage continued on. In the years to follow Kardashian focuses on her career and her own fame. In the meantime, the public started to realize their marriage may have not been as perfect as interviews portrayed.
In 2013 Odom was arrested for driving under the influence. Many began wondering if his past issues with substance abuse were beginning to resurface. It was obvious that Odom was struggling and their marriage was strained.
Kardashian finally makes the decision to file for divorce in 2013. Shortly after Kardashian comes clean about Odom's infidelity. At the time, Odom was resisting signing the divorce papers. Finally, in 2015, the couple were able to sign the papers and begin to put the emotional event behind them.
Khloe Kardashian's views on having a prenup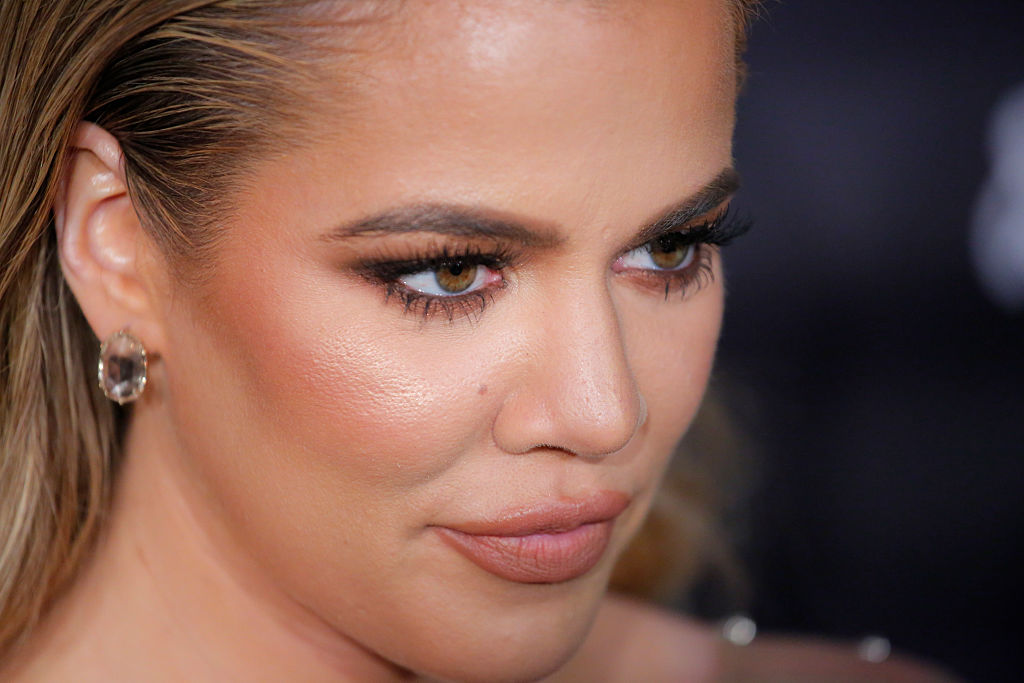 Kardashian's views on the importance of having a prenup are clear as day. When speaking with E!News in 2011 Kardashian stated: "Everybody needs a prenup!"
She went on to explain her rationale and reasoning behind her mindset. Kardashian is a woman of business and understands the role of business.
Kardashian explained that it is not so much about love, but more so about protecting yourself, your worth, and your work. She definitely makes some convincing points!
Khloe Kardashian's current love life
Kardashian was excited to let her followers and fans know that she is a single woman. A few months ago Kardashian posted a few quotes that resonated with her when it came to dating or the lack of.
The one quotation on her Instagram story read, "Being single doesn't necessarily mean you're available". Followers and fans couldn't agree more. Kardashian does not seem like she is in any rush to get married again anytime soon.
There is a reason Kardashian has so many followers. Kardashian and her family members are always up to something new and exciting. There have been many ups and downs as the family continues to shoot their reality television show.
Over the years, this Kardashian sister has gotten accustomed to sharing her journey and advice as she navigates her personal and professional career. When it comes to getting married, Kardashian highly encourages getting a prenup first. After all, business is just business.
Nonetheless, fans and followers are excited to see what the future has in store for Kardashian.