Why Khloé Kardashian Called Her Coronavirus Experience 'Super Scary'
Khloé Kardashian explained her "super scary" brush with coronavirus (COVID-19) during an Oct. 29 appearance on The Ellen DeGeneres Show. Fans got a peek at what Kardashian experienced when she tested positive with the virus in March as it was revealed in the latest teaser for Keeping Up With the Kardashians.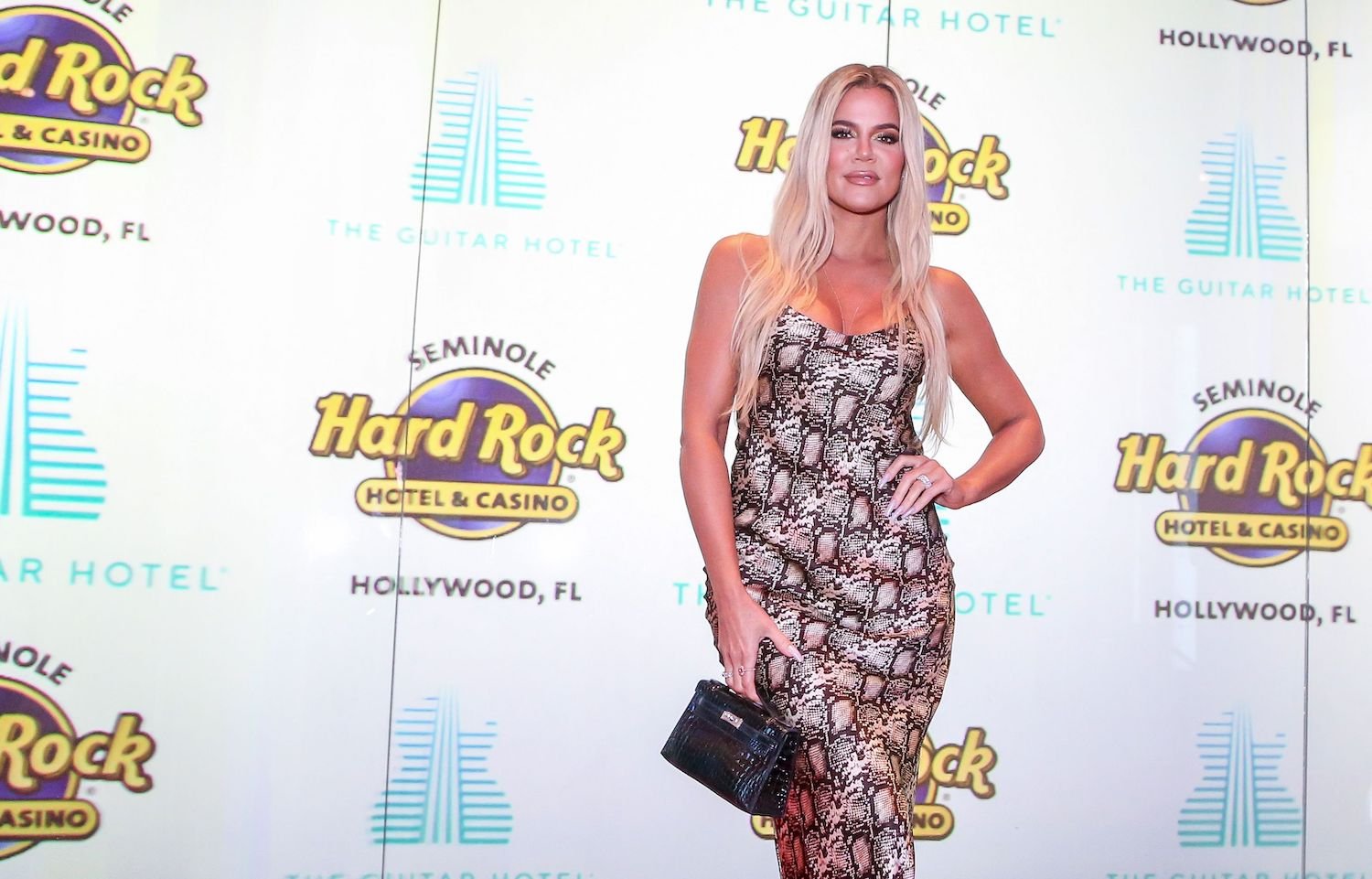 Khloé Kardashian had coronavirus earlier this year
The teaser promo for the Oct. 29 KUWTK episode showed how Kardashian tested positive for coronavirus.
Kim Kardashian West explained the anxiety of waiting on her sister's test results. "We're just anxiously awaiting the results for Khloé to see if she has it or not," Kardashian West explained. "I mean, my gut tells me she does, just because she's so sick. And that really scares me for her because I can tell that she's now getting scared and that she's really nervous about it."
Kris Jenner further explained how she had been "trying to find somebody that could help her" and called "every doctor."
Kardashian confirmed her test results were positive, explaining, "Just found out that I do have corona. I have been in my room. It's gonna be fine, but it was really bad for a couple days."
She described some of her symptoms, including fever, vomiting, headache, cough, and sore throat.
"Let me tell you, that sh*t is real," the Good American co-founder said, adding, "But, we're all gonna get through this … We're all gonna be ok."
RELATED: Kylie Jenner Broke Social Distancing Rules to Do Kim Kardashian West's Makeup and Fans Are Not Happy
Related post url: 
Khloé Kardashian confirmed how scary it was
When Kardashian sat down with DeGeneres, she was asked about her experience with coronavirus. The reality star revealed how "scary" it was for her to go through, especially given that there wasn't a lot of information — or the information was conflicting — at the time.
"It was so incredibly scary. It's still scary, but especially then when the whole world was shutting down and we didn't really have any information or the information we had just changed every single day," Kardashian explained. "It was just super, super scary."
Kardashian went on to she "was really, really sick," adding, "I felt really quickly on that I was getting sick with something and I just wore a mask. I remember wearing gloves."
She continued, "It was speculation all about COVID, but no one really knew. But we were all like, 'There's no way that I could have COVID.' So I was still just really diligent, wearing masks. We got tested, my whole family got tested, and they came back and my results were positive. We were really alarmed but everyone else tested negative, so thank goodness."
The hardest part of the whole ordeal, Kardashian said, was not being able to be with her daughter True.
"I just was quarantined in my room for 16 days. We had to wait until I had negative test results for me to leave. And that was the hardest part," she explained. "I don't care how beautiful of a place you have, being taken away from your child for that long, because I couldn't be around my daughter, that was the most heart-wrenching thing."