Why Khloé Kardashian Claims Lamar Odom Was 'So Great' at Hiding His Infidelity
Find out why Khloé Kardashian "never speculated cheating" when she was married to Lamar Odom. The couple ended their marriage in 2016 after seven years.
Khloé Kardashian shared that she had no clue her ex-husband, Lamar Odom, was cheating on her throughout their marriage. 
Kardashian married Odom 30 days after they met at a party in LA. Keeping Up With the Kardashians aired the wedding in 2009. Following the public wedding, Kardashian and Odom shared their lives on E!'s Khloé and Lamar. During the success of the show, Odom played for the Lakers and Clippers in LA.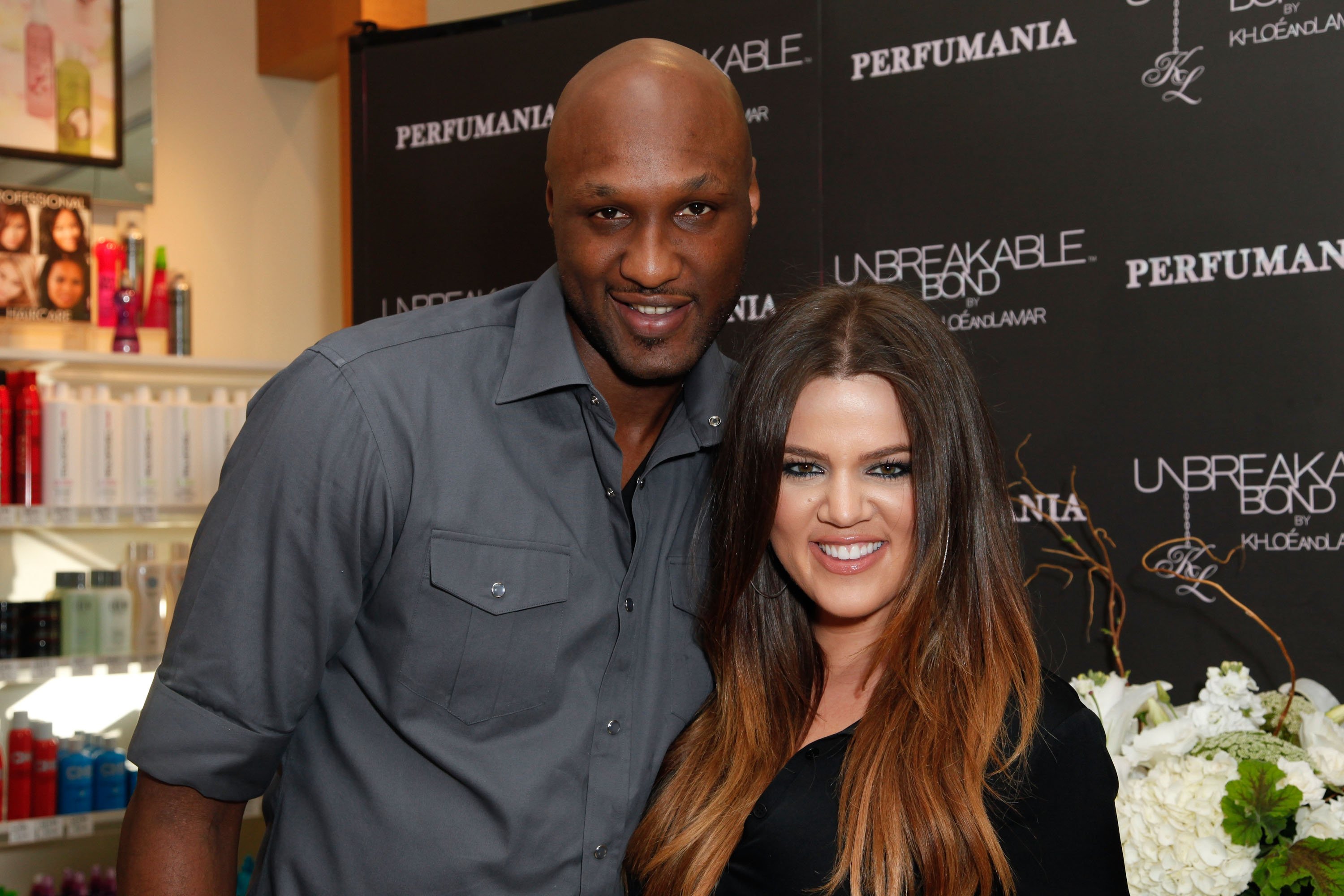 Khloé Kardashian didn't know Lamar Odom cheated on her because she thought she was 'the only one' 
Before they got married, Kardashian and Odom didn't have much time to get to know each other. Odom proposed to Kardashian in front of her family after one month of dating. The couple's wedding took place nine days later, and the pair bought a house in Calabasas several months after that. At the beginning of their marriage, Odom often traveled for away games with his teammates while Kardashian stayed in LA. 
In an interview with The Howard Stern Show in 2016, Kardashian admitted that Odom's infidelity came as a surprise. The Revenge Body star told Stern that she didn't learn that Odom cheated on her until after police arrested him for a DUI in 2013. Kardashian said she had no reason to believe Odom wasn't faithful because he prioritized her often. 
"Love is blind," Kardashian said. "Lamar was so great at making me feel like I was the only one, and I'm this princess. I never speculated cheating… so I didn't know about cheating. It is humiliating on any level, but I found out he was cheating on me the majority of our marriage. I just didn't know."
Khloé Kardashian says Lamar Odom had 'crafty' ways of covering up his infidelity
Although she initially thought Odom didn't cheat on her, Kardashian says she soon saw that her ex would get "crafty" to cover his tracks. Instead of using his phone to contact other women, Kardashian claimed Odom used his assistant's phone to cheat. According to Kardashian, the secret messages were "disgusting."
While Odom attempted to keep his infidelity a secret, Kardashian said more details about his cheating surfaced. She said his name often appeared in gossip news, and Kardashian knew some of Odom's rumors were true. 
"All these rumors kept coming out in the weeklies, and as much as I know, they're bullsh*t, where there's smoke, there's fire. Something has to be right here," Kardashian said. "This one girl did this interview, and she was so adamant, and when I confronted [Lamar], he blamed another teammate. He was like 'oh that's another teammate's girl, blah blah blah…'"
Khloé Kardashian believes Lamar Odom genuinely loves her despite his infidelity
Kardashian filed for divorce from Odom in December 2013 after four years of marriage. In 2014, the reality star opened up about Odom's cheating ways on Keeping Up With the Kardashians. Although they lived separate lives while dealing with their divorce, Kardashian supported Odom when he fell into a coma in 2015. In his memoir, Darkness to Light, Odom credited Kardashian for helping him recover from his 2015 coma. Once Odom got better, he and Kardashian finalized their divorce in 2016. 
Despite Odom's cheating, Kardashian said she believes they had a true romance. She also admitted that she still cares deeply about Odom as well. 
"I know he loves me; I know we love each other. I know all of that," Kardashian shared. "I don't question those feelings."