Why Khloé Kardashian Corrects People Who Call True 'Big'
Khloé Kardashian doesn't hesitate to correct people who call her daughter True "big," telling them to use the word "tall" instead. In an interview with Health magazine, Kardashian explained why it's important to reframe the description so her daughter doesn't "misinterpret" people's comments.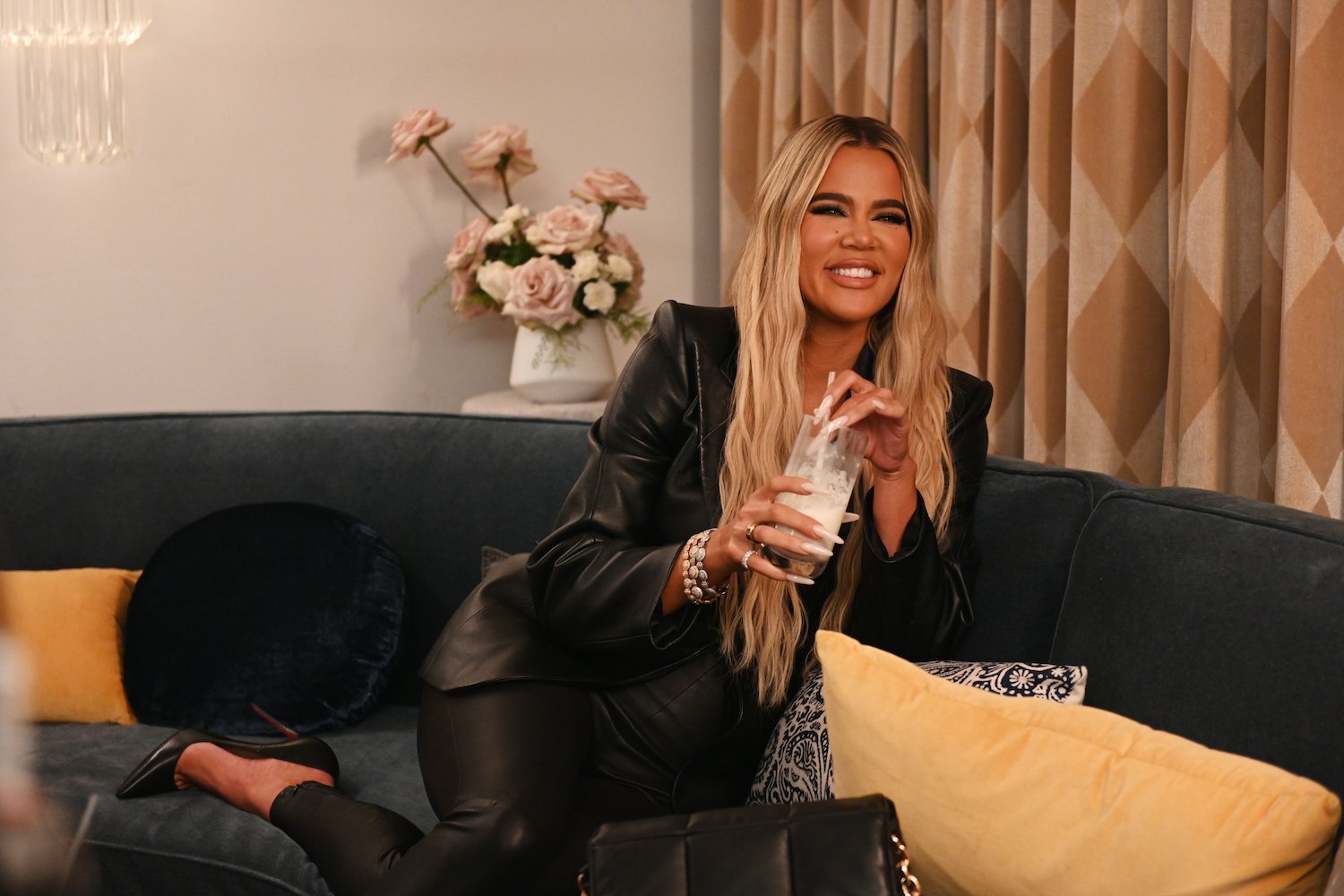 Khloé Kardashian said she corrects people if they say True is 'big'
In an interview with Health magazine for their November 2021 issue, Kardashian was asked how she's "helping True learn how to take care of her emotional and physical health."
Kardashian addressed how she doesn't hold back in correcting people if they say her daughter is "big."
"I don't play when it comes to True. She's very tall," Kardashian explained. "People will always say, 'She's so big.' And I'll say, 'Oh, she's so tall.' I try to make them be more descriptive. I know what an adult means when they say that, but I don't want her to misinterpret that."
The Good American co-founder feels the distinction is important, in part because of her own personal experience. "When it comes to food — I had so many issues," she shared. "It wasn't from one person, I guess just from society or how people critiqued my body."
Kardashian also discussed how her daughter is "really tough" but she also wants True to know it's OK to be emotional. "I've noticed she's really tough, which is a great thing. And if that's who she is, I'm not trying to make her not be that way," Kardashian said. "But sometimes, I'll notice she may bump into something. I'll say, 'Are you OK, Tu-Tu?' And she'll say yes and kind of brush it off."
She added, "I do try to always tell her that it's OK if she cries or if something is wrong."
True and her cousins are close because family is everything to the Kardashian-Jenners
Kardashian and True posed in a photo for the Health magazine interview, with the reality star explaining in an Instagram post, "The best part of shooting for @healthmagazine was my baby girl was able to join me. Thank you so much to the entire Health Magazine team! Not only for the beautiful moments captured forever but for also being so wonderful to work with."
When asked how she is teaching her daughter about "the importance of family, Kardashian pointed out how True has a great understanding of how close-knit the Kardashian-Jenners are as a family. She shared how the "family is glued to one another regardless," but the coronavirus (COVID-19) pandemic lockdown meant True really only had her cousins as friends during that time.
"There were no play classes or anything like that," Kardashian explained. "Even though she's young, she definitely knows about family." She explained the importance of having a close family and, "no matter what, you support one another."
Kardashian added, "And we're raising the cousins to almost feel like they're siblings. I don't care if they disagree — that's inevitable. And, of course, I want them to talk through their feelings and feel validated. But there's just no option for us to be separated and not talk to one another."