Why Khloé Kardashian Is Still 'Hesitant' About Her Relationship With Tristan Thompson, Despite Their Reconciliation
After spending months doing everything he could to win Khloé Kardashian back, Tristan Thompson has come out victorious.
According to media outlets, the on-again, off-again couple is officially back together and are looking forward to starting a brand new chapter in their relationship. Though the pair are "very happy" to be giving their romance another try, Kardashian still has some reservations about her relationship with the NBA player — mainly because his past is something that still haunts her today.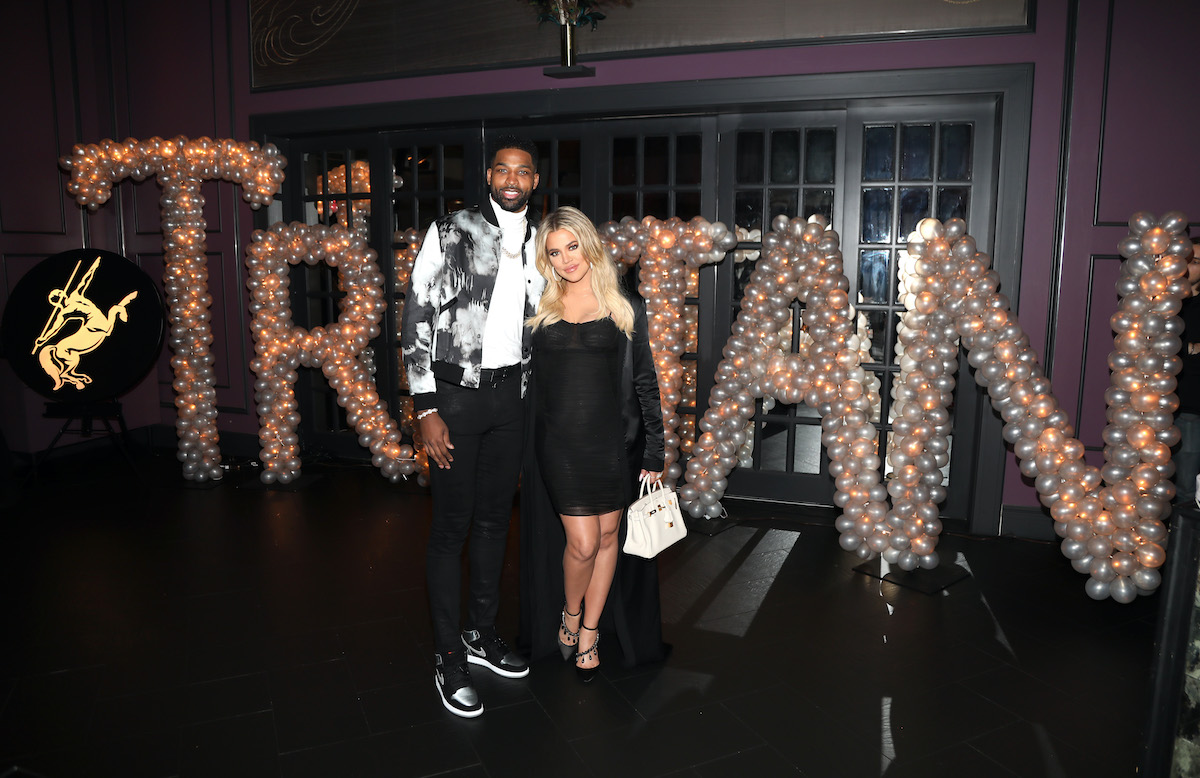 Khloé Kardashian and Tristan Thompson are back on after quarantining together
Kardashian and Thompson have officially rekindled their romance and confirmed their reconciliation during the latest episode of Keeping Up With the Kardashians.
While the Kardashian-Jenners celebrated Kim Kardashian West turning the big 4-0 with an epic birthday bash, Koko and Tristan were spotted getting super cozy. At one point, Thompson was filmed giving the Good American founder a sweet smooch as they posed for snaps inside a photo booth at the event.
The same night the episode aired, E! News verified that the pair really are back on, noting that the A-listers had "very special and meaningful" time during quarantine and decided to give their relationship another try.
"They are together and very happy," a source explained to the outlet. "She's very happy that he's around and that things have been going as well as they have."
Though Kardashian and Thompson's relationship crumbled after he allegedly cheating on her with Kylie Jenner's BFF, Jordyn Woods, in 2019, the pair have made great strides to get back on good terms.
Not only did the reality star forgive her ex, but the NBA player did everything he could to get back in her good graces.
Then when the country went on lockdown due to the coronavirus pandemic, Kardashian and Thompson began spending more time together in quarantine with their daughter True Thompson, which ultimately helped them move toward a reconciliation.
Kardashian may have forgiven Thompson, but she isn't forgetting his past
Though it was only a matter of time before Kardashian and Thompson gave their love another go, it turns out that the reality star is still on the fence about their future together.
Although she couldn't be happier to be starting a brand new chapter with the father of her child, the Good American founder is worried their relationship will falter once Thompson heads back to work.
She's also still "hesitant" about moving forward with Thompson, simply because his past actions still live in the back of her mind.
"Khloe is hesitant and taking it very slow," the insider told E! News, adding that she's worried "everything will change." 
But despite her reservations, Kardashian plans to continue living in the moment and enjoy her time spent with the Cleveland Cavaliers player.
"She isn't getting ahead of herself and is just enjoying having him around right now and all of the family time they've had together with True," the source continued. "Tristan is committed to doing things differently and not messing up. Khloé is hopeful about their future together and has seen a big change in him."