Why Khloé Kardashian's Family Thought She Was 'F*cking Nuts' for Marrying Lamar Odom
Khloé Kardashian says her family wasn't optimistic about her speedy marriage to Lamar Odom. 
Kardashian introduced Odom to her mother, Kris Jenner, and the rest of the Kardashian-Jenner family in 2009. The pair got married shortly after that and were together for seven years. In 2013, Kardashian filed for divorce from Odom, which played out on Keeping Up With the Kardashians.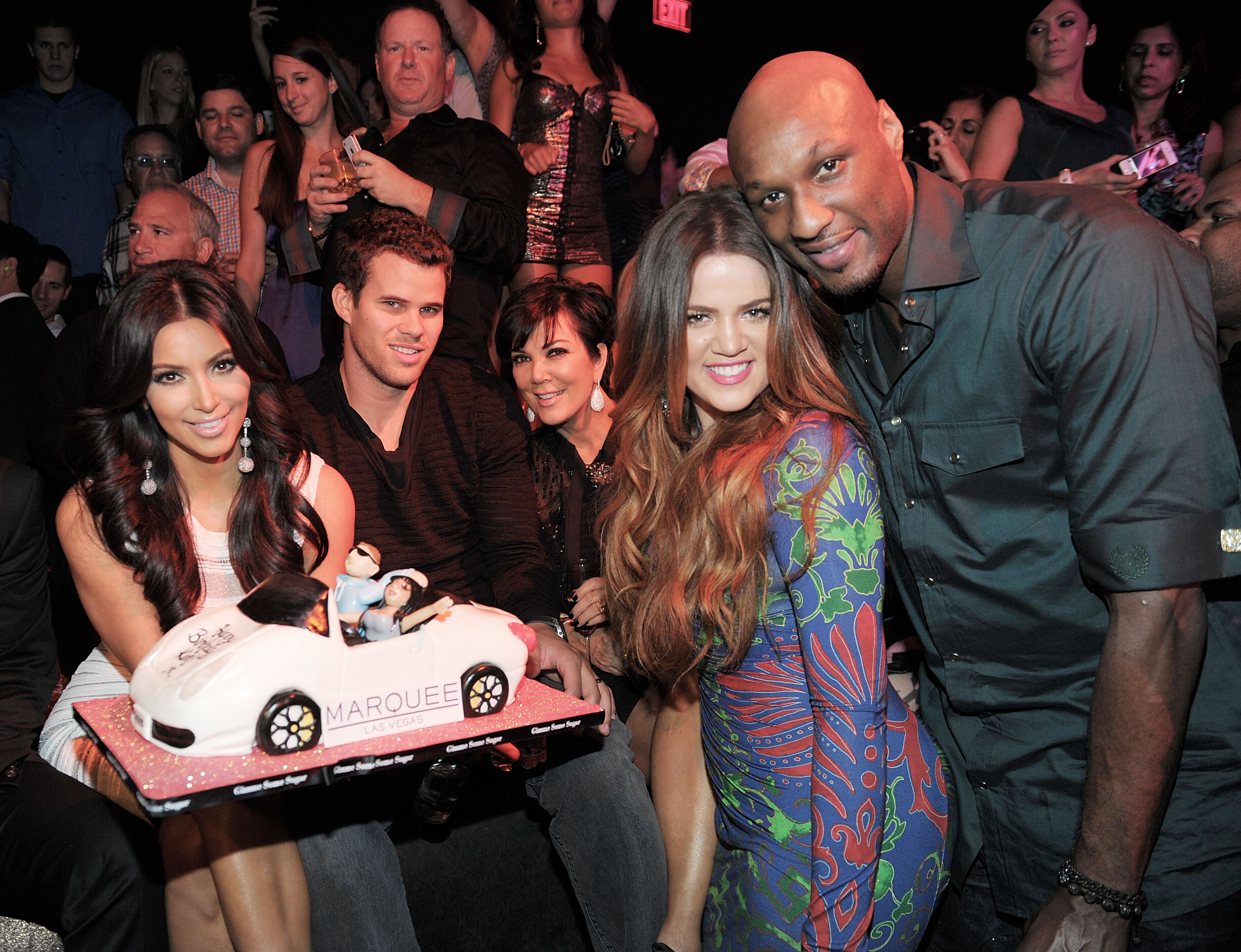 Khloé Kardashian's family thought she was 'f*cking nuts' when she married Lamar Odom after 30 days
Kardashian and Odom met during a party for NBA star Ron Artest in 2009. Before getting together, the couple didn't know much about each other. However, Kardashian shared on Howard Stern that they instantly connected that none of her family understood. During their wedding episode on Keeping Up With the Kardashians, Odom met Jenner and Kardashian's sisters. The same evening, Odom proposed to Kardashian at Jenner's home. Odom and Kardashian married in a lavish ceremony in LA nine days later.
RELATED: Lamar Odom's Ex Shares Cryptic Instagram Post From Khloé Kardashian
While they grew to love Odom, Kardashian said her family worried about her speedy engagement. Kardashian revealed that multiple members of the tribe were shocked that she went through with the wedding. 
"All of them were like 'you're f*cking nuts,"' Kardashian said of her family's reaction. "It was nine days after meeting him we were like 'we're going to get married.'"
Khloé Kardashian says she doesn't regret marrying Lamar Odom
After Kardashian married Odom, she said she started to learn more about her new husband. Odom traveled throughout the beginning of their marriage, which took a toll on their relationship. Kardashian claims Odom hid his infidelity from her. However, Kardashian found out that Odom used his former employees to cheat on his wife. Kardashian later admitted she kept many of Odom's transgressions from her family. 
RELATED: Lamar Odom's Ex Once Revealed Which Kardashian-Jenner Told Her About His 2015 Overdose
"Nothing was on his cell phones, [but] he had an assistant. They were all on his assistant's phone, so he was really crafty," Kardashian explained. 
Although she eventually filed for divorce from Odom in 2013, Kardashian told Stern she doesn't regret marrying him. The Revenge Body star did admit she wish she knew more about Odom before they tied the knot.
"It was just the most intense relationship I've ever had in a great way, but looking back in hindsight, would I say 'oh, yeah, probably should you have waited a little bit?' Sure. But also, I don't regret doing it," Kardashian said.
Lamar Odom said the 'love' from Khloé Kardashian's family helped him through his 2015 coma
In 2015, Odom experienced a health scare in Nevada. Odom spent several days at The Love Ranch in Nevada before he fell into a coma. Upon learning the news, Kardashian, her sister, Kim, and Jenner rushed to Odom's side. Kardashian also contested their divorce so she could make decisions about Odom's health. Several other family members, including Kylie and Kendall, offered well-wishes to Odom via social media.
RELATED: Lamar Odom's Ex Once Shared Which One of Khloé Kardashian's Siblings Their Children Liked the Most
Odom spoke about his coma to CNN in March 2019. He praised Kardashian and her family for helping him through his troubling time. 
"I was fortunate to be part of their family. I still consider myself a part of their family," Odom shared. "It just goes to show you their strength and endurance as a family that they can do anything. With their love and the love of my family, I think that's what woke me up [out of a coma]."