Why Kiely Williams Is Calling Out Her Former Cheetah Girls Members
You don't hear too much about The Cheetah Girls these days. The group disbanded in the late 2000s, with each star going on to pursue new things. But the singers made headlines during the week of March 29 when Kiely Williams went on social media and spoke out about some of her former bandmates. Here's what had her sounding off on her old "cheetah sisters."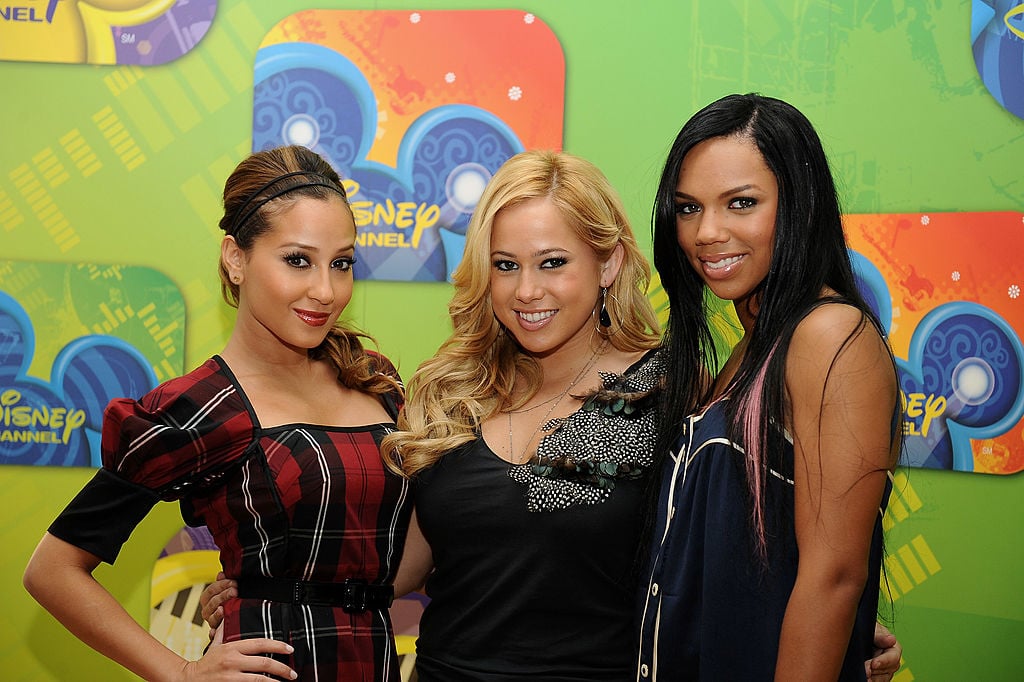 Kiely Williams went online to clear up rumors surrounding her and Raven-Symoné
The drama began on March 29 when a clip resurfaced of Raven-Symoné saying on The View that she almost got arrested after clashing with someone while filming The Cheetah Girls 2 (2006).
Fans speculated on social media that she was talking about Williams, suggesting the singer had been "threatening to out" Raven-Symoné, who described herself as a lesbian in 2016.
As the rumors circulated the Internet, Williams went on Instagram Live later on March 29 and refuted them.
"What made me do this was because I woke up this morning and everybody was saying that I threatened to 'out' Raven and I don't know where that came from. So I was like, 'Let me get on Instagram Live 'cause I've never done this before and tell everybody that I didn't,'" she said in the video.
She moved on to address her relationship with Adrienne Bailon
While it's unclear where her relationship with Raven-Symoné stands, Williams made it known that she is no longer friends with Bailon, who was also a part of 3LW with her. When asked if she would ever go on Bailon's show The Real, Williams said she doubted it.
"I don't think Adrienne wants to have live TV with me," she admitted. "She's going to say, 'Yes, Kiely, I did pretend to be your best friend, and now I'm not.' It's like…you were either lying then or you're lying now. You either were my best friend and now you're not claiming me, or you were pretending to be my best friend and now you're telling the truth. So that's why I don't think that's going to happen."
Kiely Williams then called out Naturi Naughton
While she was at it, Williams also used the moment to address her feud with the other 3LW group member, Naturi Naughton. As fans know, Naughton claimed she was forced out of 3LW in 2002 after an argument with Williams and her family that ended with food being thrown in Naughton's face. Williams has repeatedly claimed that things did not unfold the way Naughton alleges.
She denied the claims once again during her Instagram Live, saying that while food did go flying at Naughton, she did not throw it.
"If I have to choose between dropping my baby sister and a plate of food flying as I'm reaching for someone's neck, I'm going to keep my baby sister in my arms," Williams said. "Why would I throw [chicken]? That's wasting food. I was going for her neck. You called my mama a b*tch, I'ma come."
Even though all of that happened years ago, Williams said she's still not interested in making amends with the Power star.
"As far as Naturi goes, if there was ever a reason to apologize, all of that has kind of been overshadowed by the literal lies and really ugly stuff that she said about my mom and my sister. So, no. Not interested in that. I'm sorry."
The only person who was safe during her video was the fourth Cheetah Girls member, Sabrina Bryan. Williams did not address Bryan at all in her remarks but it appears that the two are still friends.
Williams gave Bryan a big shoutout for her birthday in September 2019, describing Bryan as her "Cheetah Sister, BFF, [and her] person." She added: "Love you hardcore, full blast, long-distance."