Why Kim Kardashian Didn't Feel 'Confident' Until She Met Kanye West
Kim Kardashian is the definition of confidence. She bears it all on the regular- literally and figuratively.
Kardashian has posed for tasteful nude photographs, like the ones she did when she was pregnant with Saint in 2015. She posted a pic on Instagram wearing nothing but her birthday suit. She had her arms and legs carefully arranged to hide her private bits. 
Kardashian is an open book emotionally, too. She shares her feelings everywhere. On social media, on her show Keeping Up with the Kardashians, or in interviews, Kardashian has the confidence to share everything. 
So it may surprise fans to know that she hasn't always felt as confident as she does know. The defining factor that changed her life? Her relationship with her husband, rapper Kanye West. 
Kim Kardashian didn't feel confident until she met Kanye West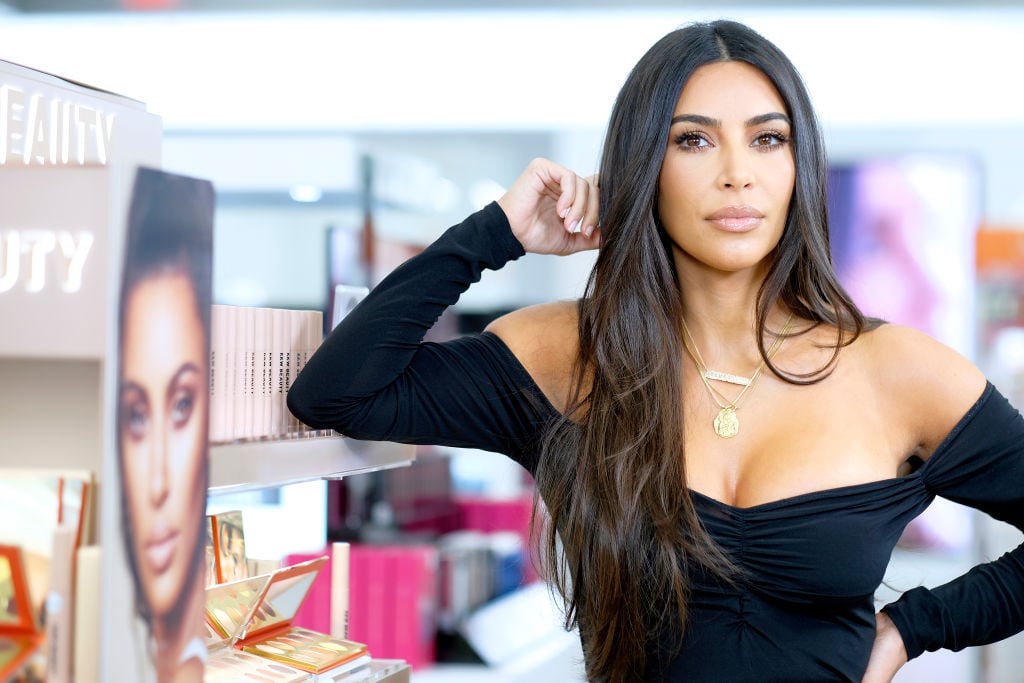 Kardashian recently sat down and had a conversation with Laura Wasser for the "All's Fair" podcast, and she revealed a lot about her life. She was totally forthcoming like she always is.
Even diehard fans could have learned something new about her. Kardashian was really open about her pregnancy issues, and everything she went through to have her kids. She shared some of the background on her new ambitions.
Then, she told fans something that might surprise them. Apparently the aspiring lawyer didn't feel "confident" until getting together with West. That's surprising, because she had a well established career as a reality TV star and an influencer before she began dating the rapper. 
Kardashian told Wasser that a lot of what she did in her 20s came from a lack of confidence. She says she knows she made mistakes when she was younger, but she wouldn't change anything about her past, even if she could. Her mistakes ended up making her a better person, so she's grateful for them, no matter how painful they were in the moment.  
Kim Kardashian changed a lot for Kanye West
Kardashian says West instilled confidence in her, and that changed everything. In order for him to make her feel confident, it seems like he tore Kardashian down.
In the past, Kardashian has been open about the fact that West threw away all of her clothes early in their relationship. He completely redid her look. It was painful for her, but changing her fashion is probably one of the things that gave her the confidence she has today. 
West got Kardashian interested in fashion and helped her go from a reality TV star to a fashion maven. After he redid her closet, he and Kardashian looked for famous couture designers to dress her.
It wasn't easy. Kardashian is curvier than most of the women designers usually work with and the sample sizes they offer. That's something that may have held her back in the past, but with West by her side, she had the confidence she needed to be dressed by the best.  
Kim Kardashian is using her confidence for good
Everything has changed for Kardashian since she met West. Fans can see the difference her newfound confidence makes. It's about more than just clothes, too.
Kardashian is taking her power, influence, and confidence seriously. She's working hard for criminal justice reform. She's made great strides. Organizations she helps have gotten thousands of nonviolent offenders out of jail. Now she's on her way to becoming a lawyer, so she can help even more.