Why Kim Kardashian Is So Fiercely Loyal To Paris Hilton
In the early to mid-2000s, you couldn't go anywhere without hearing Paris Hilton's name. The young hotel heiress seemed to be famous for almost no reason. Yet anything that Hilton did, including saying the unoriginal phrase, "that's hot," instantly became the new fad.
At that time, no one really knew who Kim Kardashian was. But that all changed when Hilton decided to befriend the Keeping Up with the Kardashians star and started showing up to all of the hottest clubs and events with her new BFF.
Their friendship soon took a turn for the worst, and it didn't take long for Paris to start saying very hurtful things about Kardashian to any media outlet that would listen.
Now that the two are becoming friends again, many people are wondering why Kardashian would choose to befriend someone who had betrayed her so many years ago. Keep reading to find out why Kim Kardashian is so loyal to Paris Hilton.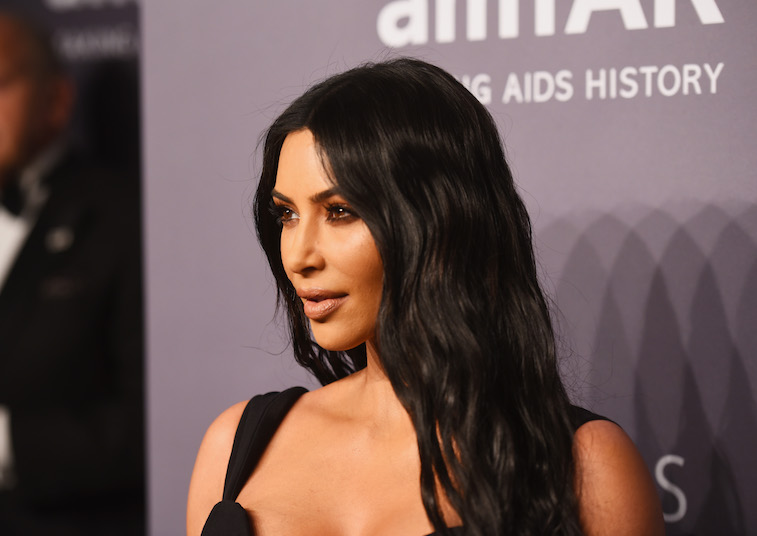 How did Paris Hilton and Kim Kardashian become friends?
Hilton once told Yahoo Lifestyle that she had known Kardashian since she was a little girl. No one knows exactly how they knew each other back then because they did not attend the same school and their parents didn't seem to be friends.
But many people speculate that they probably just knew each other from running in the same circles with the other Beverly Hills socialite kids.
Then in the early 2000s, when Hilton was filming her reality show called The Simple Life with her former bestie Nicole Richie, Kardashian was actually working for Hilton as her personal assistant and stylist.
Kardashian appeared in a few episodes of Hilton's reality show. In all of her appearances, she seemed to treat Kardashian more like a servant rather than a friend.
But once Hilton and Richie's friendship had fizzled out, Kardashian was there to take Richie's place as the new BFF of Paris Hilton.
The girls would attend events together and hang out on a regular basis. Soon, the media started to become more interested in Kardashian than they were in Hilton.
Their falling out
Once Kardashian started to become more popular, Hilton started to lash out. By 2008, Kardashian and her family had their own reality show called Keeping Up with the Kardashians for almost a year, and Hilton was not happy about that.
Around that time, she went on a radio show and said Kardashian's butt reminded her of cottage cheese inside of a trash bag.
During that year, Hilton continued to talk bad about Kardashian, stating that the only reason that she had ever found fame was because of Hilton.
The young heiress also once said: "I created Kim Kardashian. Her Whole family owes me her life."
Why is Kardashian still loyal to Hilton?
After feuding for a decade, the two socialites decided to bury the hatchet. Earlier this year, Kardashian starred in Hilton's new music video entitled "My Best Friend's Ass."
The girls now seem to be finally getting along better. But many people are wondering why Kardashian would decide to reconcile with Hilton after she had gone out of her way to publicly humiliate Kardashian for the better part of a decade.
Recently, on an episode of Keeping Up with the Kardashians, Kim had sat down with her sister to explain why after all of these years, she still feels the need to be loyal to Paris Hilton.
On the show, Kardashian told Khloé that she was about to have to leave to go shoot a music video with Hilton. And even though she had such a busy schedule already lined out for that week, she was more than happy to drop everything for her.
"I really want to do anything for [Paris]. She literally gave me a career, and I totally acknowledge that." Kardashian later ended the conversation by saying, "It's important to me to be loyal to people."
So, apparently, Kardashian agrees with Hilton when it comes to how she got her rise to fame. Now that the two ladies are being civil to one another, we hope this is the start of a lifelong friendship between the two.