Why Kim Kardashian West and Kanye West Are Reportedly on 'Different Pages' During Quarantine
Kanye West and Kim Kardashian West may be on different pages during coronavirus quarantine, but does that mean their relationship is in trouble?
How are Kim Kardashian West and Kanye West handling the isolation of coronavirus (COVID-19) and social distancing? According to one source they are on "different pages" at the moment in how they are spending their time during the quarantine.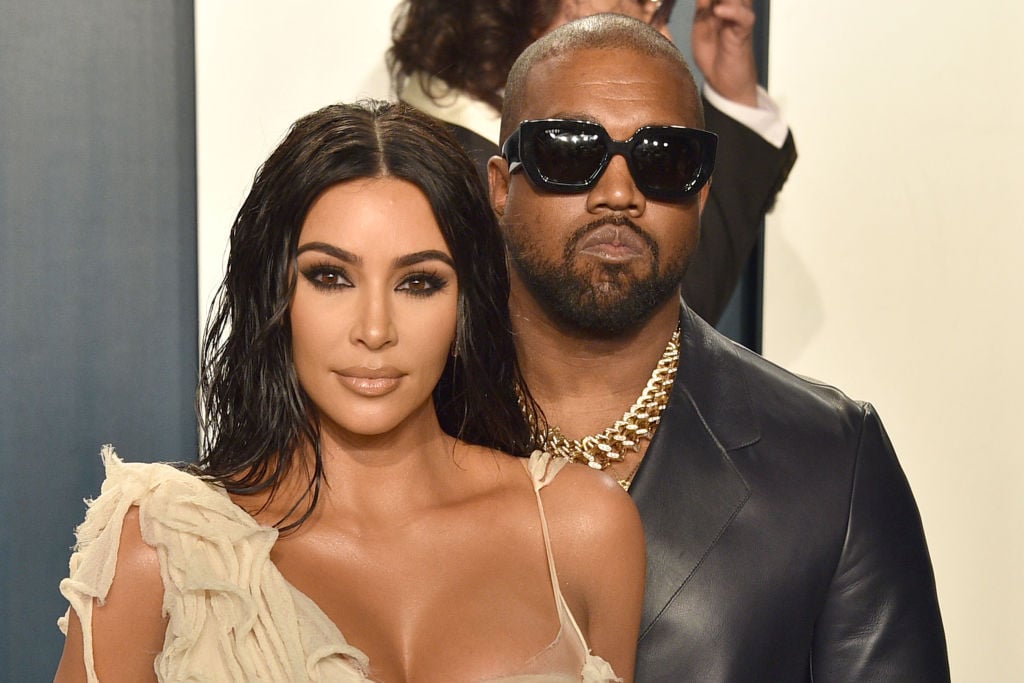 There were reports the couple had been fighting
The coronavirus pandemic and necessary social distancing requirements made things tense for many households and, according to previous reports, that was no different for Kim and Kanye.
"Kim feels like she needs some space from Kanye," one insider told Us Weekly in May. "She's trying to be a great mom, focus on law school and her work commitments and it's hard to do all of this without Kanye helping as much as he can."
The source further shared that despite any differences they were reportedly having, "They've had more time together to talk about their feelings, about the kids, her law career goals and his business ideas."
"She's trying to keep her family together, especially for the kids' sake," the insider claimed.
Prior to that, in April, there were also reports that there was some tension, with an insider sharing with Us Weekly at the time, "Kim and Kanye have been arguing a lot during the quarantine. Kanye is really getting on Kim's nerves."
RELATED: Kim Kardashian and Kris Jenner Spend Time Together Social Distancing During the Coronavirus Pandemic
Related post url: 
Their days play out differently for each of them
In a new Us Weekly report, a source shared that the couple don't keep the same schedule, with Kim more likely to work out in the morning and Kanye getting up late to start his day.
"Sometimes they are on different pages," the source explained. "She gets up early and works out and he is up late."
The reality star is reportedly using the time to have a more structured routine. "Kim is working out nonstop and doing her thing," the source noted. "Kanye is having a harder time because he does not have a regimented routine like Kim."
They're 'doing well' and finding ways to entertain themselves
Though Kim and Kanye may be "on different pages" at the moment, the source assured they "are doing well," with Kanye providing his wife "some time to herself and to unwind."
Kim made some reference to how they were occupying their time during quarantine when she sat down for an interview in March on The Tonight Show Starring Jimy Fallon. Kim said she was hiding from her kids for the interview so she could have some time away from the chaos, which included kid forts, projects, and homeschooling.
When Fallon asked what kinds of shows or movies they had been watching, Kim said that Kanye had watched everything and "is now into foreign films," adding that "he'll stay up all night watching movies."
She, on the other hand, said she was exposing her kids to some old-school favorites, like Harry and the Hendersons and other 80s movies that she grew up on. She said her kids were "loving" the old movies.