Why Kim Kardashian West Never Pursued a Career in Music After the Release of Her 2011 Song 'Jam (Turn It Up)'
Long before Kylie Jenner blessed us with "Rise and Shine," Kim Kardashian West was the only one in the Kar-Jenner family with a pop single. In 2011, the Keeping Up With the Kardashians star released her song, "Jam (Turn It Up)."
But despite working on the track with some very talented people in the music industry and raising money for charity, making "Jam (Turn It Up)" was the first and last time Kardashian West attempted to pursue a singing career.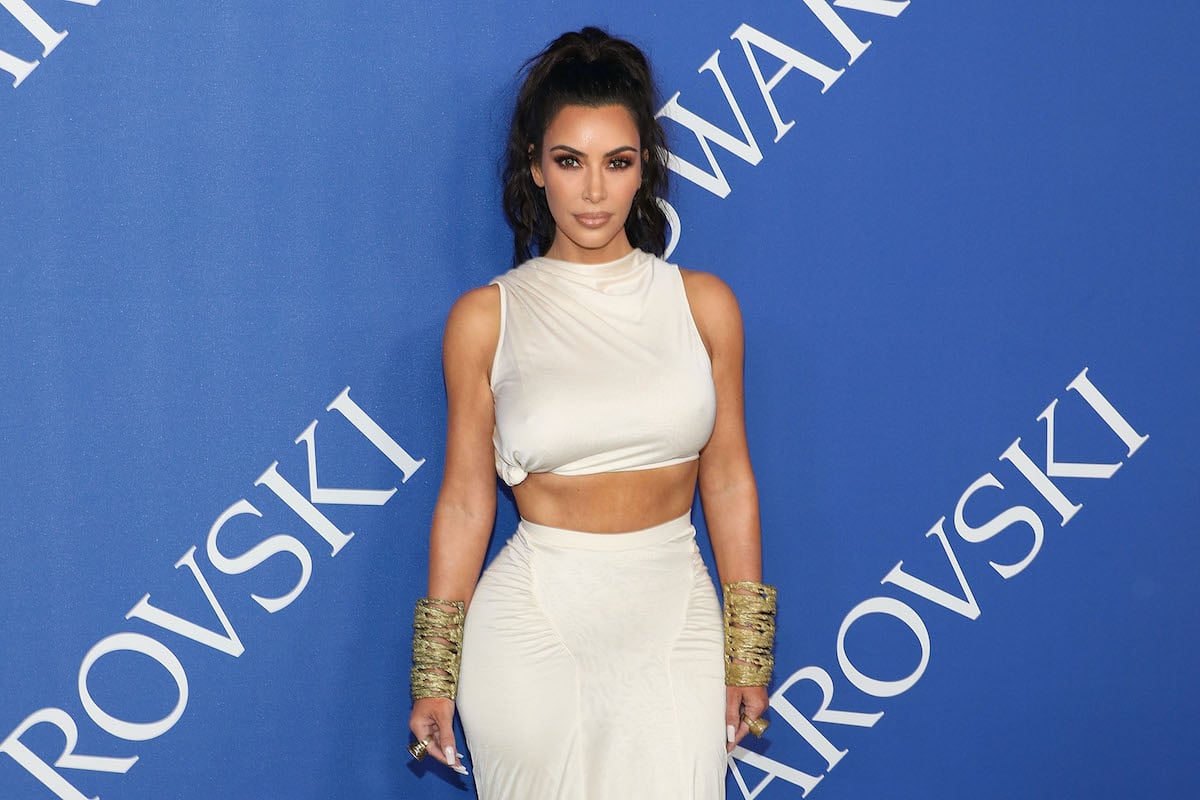 Kim Kardashian West had a short-lived singing career
The year was 2010. President Barack Obama was still in his first term, Jersey Shore was one of the biggest show airing on TV, oh and Kardashian West had decided to try out a career in music which ended up being short-lived.
At the time, the tv personality wasn't the big star she is now, but she was rapidly becoming a household name thanks to her family's hit E! series, Keeping Up With the Kardashians.
Since the show was a massive hit, many opportunities started coming Kardashian West's way, including a part in Disaster Movie, a spot on Dancing With The Stars, and even sizable endorsement deals.
It wasn't long before the reality star was pitched the idea to create a debut single. Though Kardashian West was reluctant at first, she eventually agreed to record a song after seeking advice from Kanye West and others who worked in the industry.
She soon began working with record producers The-Dream and Tricky Stewart, and her debut single, "Jam (Turn It Up)," as well as its accompanying music video premiered on December 31, 2010, at a New Year's Eve party at TAO nightclub in Las Vegas.
Three months later, the track premiered on air during a taping of On Air with Ryan Seacrest. After it was commercially released on iTunes, the KKW Beauty mogul revealed that a portion of the proceeds from the song's sales would be donated to St. Jude Children's Research Hospital.
Following its release, "Jam (Turn It Up)" was widely derided by critics. The New York Daily News called Kardashian "the worst singer in the reality TV universe" while Vulture described her vocals as "sounding as if they are emanating from a baby that is either very bored or very drugged."
After that, Kardashian never dabbled in music again, aside from lending her vocals to her mom Kris Jenner's birthday celebration music video in 2015.
Kim Kardashian West once described the song as her biggest regret 
Though making "Jam (Turn It Up)" was a memorable experience and allowed her to raise money for cancer, Kardashian West revealed in 2014 that she considered the track her biggest regret.
"It's definitely a memory, and it was a fun experience. We gave the proceeds to a cancer organization," Kardashian told Andy Cohen during an episode of Watch What Happens Live, according to Rolling Stone. "But if there's one thing in life that I wish I didn't do … I don't like it when people kind of dabble into things they shouldn't be. And that I don't think I should have. Like, what gave me the right to think I could be a singer? Like, I don't have a good voice."
Five years later, the reality star was asked if she still felt the same way toward her 2011 song while appearing on WWHL.
"That's like the one thing I can't believe I did that," Kardashian said during the episode. "But then I talked to The-Dream about it, and he was like 'did you have fun?' and I was like 'yeah, I had fun' and he's like 'Ok, then stop being so hard on yourself about making a lame decision.'"
Though we'll probably never get another pop single out of Kardashian West, at least she can say she had a music career, even if it was short-lived.