Why Kim Kardashian West Was 'Hysterical' Upon Discovering She Was Pregnant With North West
Kanye West and Kim Kardashian West may be over as fans know it, but their highly publicized relationship is one to go down in the history books. One of their most famous moments was the confirmation of their first pregnancy. Despite the joyous occasion, Kardashian West later revealed that discovering she was pregnant with her first child caused much hysteria.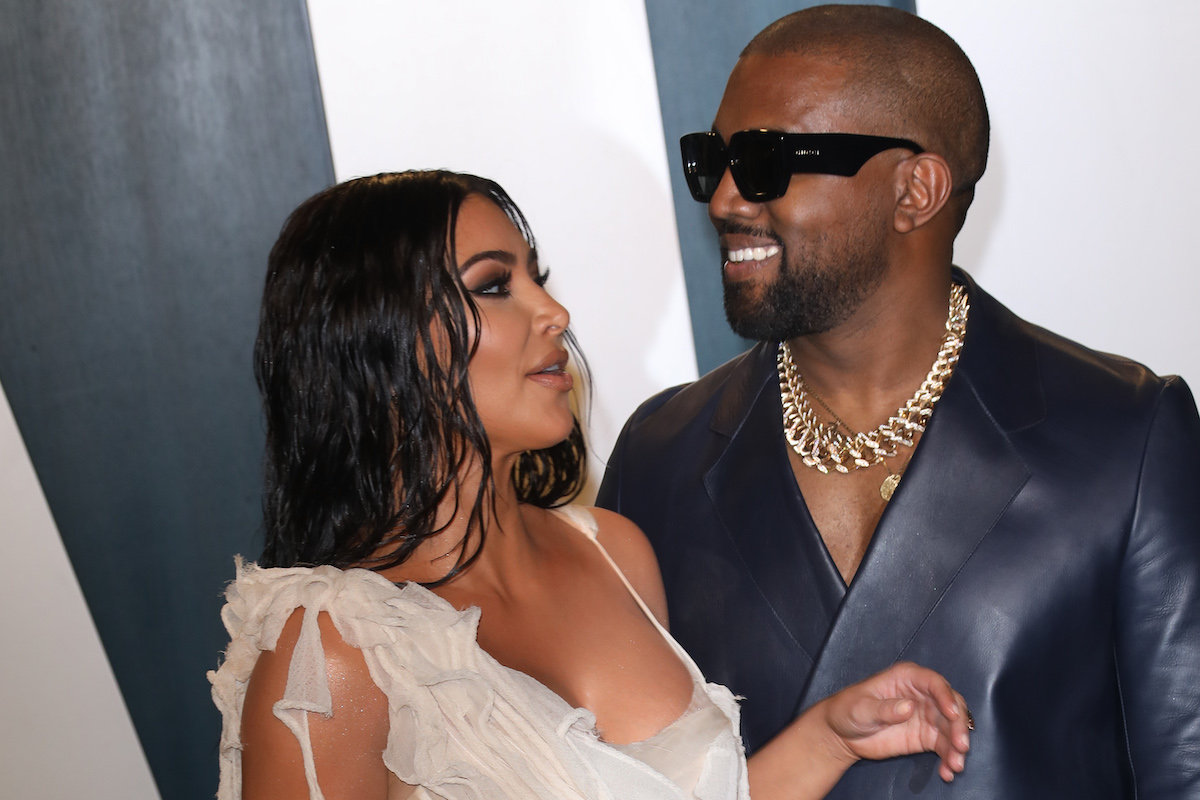 Kanye West announces Kim Kardashian West's pregnancy; Kim Kardashian West confirms pregnancy
West met Kardashian West at a recording studio session with Brandy in 2003 when Kardashian West was working as Brandy's stylist/assistant. The two formed a friendship, but they didn't begin dating until 2012 amid Kim's divorce proceedings from NBA player Kris Humphries. 
West admitted to being infatuated with Kardashian West from the first time he saw her, even going as far as drawing himself into the Kardashian-Jenner annual holiday photo. Luckily, Kardashian West took up West's offer to hang out in Paris amid a difficult divorce. Kardashian West later described falling in love with her future husband.
Related: Report: Kim Kardashian West Is Prepping To Divorce Kanye West – 'She's Done;' Kanye Allegedly 'Checked Out' Because of Kim's Family
"After my breakup, I was feeling really low and down and he said, 'Just come to Paris and see my fashion show,'" she said, according to Entertainment Tonight. "He jokes that he put on this whole fashion show just to get a date with me. So I went there and I stayed with him, and that's where we started dating. I swear from the moment I landed, I fell madly in love with him and I thought, 'Oh my god, why didn't I do this sooner?' Like, this is what real life is like — love and fun and real support."
Months later at a New Year's Eve performance, West referred to Kardashian West as his "baby mama" and sang that she was having his baby.
Kardashian West confirmed the news on Twitter writing: "It's true!! Kanye and I are expecting a baby. We feel so blessed and lucky and wish that in addition to both of our families, his mom and my dad could be here to celebrate this special time with us. Looking forward to great new beginnings in 2013 and to starting a family. Happy New Year!!! Xo."
Kim Kardashian West explains why she was in hysterics upon discovering she was pregnant with North West
Despite Kardashian West's excitement of expecting her first child, the timing of her pregnancy could not have been worse in her eyes. At the time. Kardashian West and Humphries were still legally married. Her career was also in full bloom.
Related: 'RHOP' Star, Candiace Dillard, Blasts Kim Kardashian West After Kanye's Latest Rant
This caused panic for the famous reality star. "I remember calling him and he thought a family member had died because I was so hysterical," Kardashian West said, according to Entertainment Tonight. "I thought my life was over, [because] I was pregnant. … My mom had me at like 23 or 24 — she had my sister at 22. My dad was a bit older — he was like 36 when he had me. But I thought they knew everything."
Kardashian West quickly realized that parents are never fully "ready" for their first child. Instead, she chose to focus on her budding love with West and the support of their family and friends to get them through the unknown. 
Kanye West alleges he and Kim Kardashian West considered abortion
Kardashian West's hysteria was so bad that she and West allegedly considering terminating her first pregnancy with West. West shared that information during an emotional July 2020 rally for his presidential run.
Kardashian West has never spoken about the alleged decision but has since said that starting a family is the best choice she's ever made.