Why Kourtney Kardashian and Khloé Kardashian Think They're the 'Most Fun' at Their Sisters' Parties
Kourtney Kardashian has a theory about why she and Khloe Kardashian are the most fun at their family's parties.
The Kardashian-Jenners are known for throwing some next-level parties and, according to Kourtney Kardashian, no one is having more fun at these shindigs than her and Khloé Kardashian. In a new interview with Vogue Arabia, Kardashian shares her insight into why they're the "most fun" at any of their sisters' parties.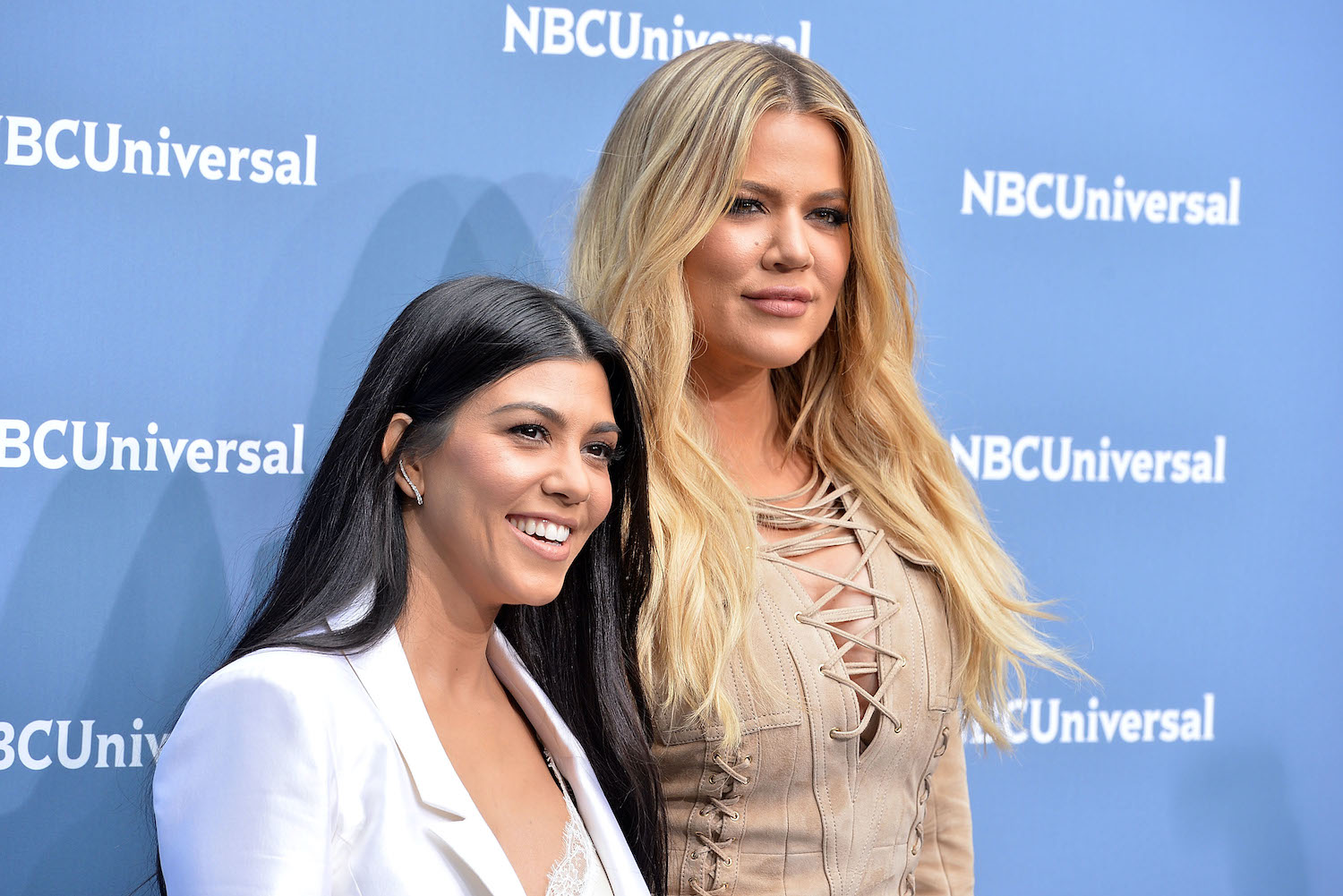 Kardashian touched on why she had to leave 'KUWTK'
No interview with Kardashian would be complete without asking why she felt she could no longer do the reality show that made her famous. Not surprisingly, the Poosh founder shared that it became a "toxic environment" for her and she wanted to regain her happiness.
Make no mistake, Kardashian didn't quit KUWTK because she didn't want to put in the work.
"I have been filming the show non-stop for 14 years… I was feeling unfulfilled and it became a toxic environment for me to continue to have it occupy as much of my life as it was," Kardashian explained in an interview for the July-August issue of Vogue Arabia.
"Privacy is something I have come to value and finding that balance of private moments with being on a reality show is hard," she continued. "People have this misconception that I don't want to work, which isn't true. I am following my happiness and putting my energy into that which makes me happy."
She has a theory about why she and Khloé are fun at parties
During the interview, Kardashian touched on how it's important to her to be present with her kids and that means ditching her phone so they can really connect.
"I always try my absolute best when I'm with my kids not to be on my phone, to be present in what we're doing, and have those moments where you're looking in each other's eyes and connecting. It's so important," Kardashian explained.
Kardashian also noted that taking a break from technology allows her to have more fun than her sisters who are more obsessed with social media. "Khloé and I, we say when we go to our younger sisters' parties, we're the most fun out of anybody," Kardashian noted. "It's so true because I think we're more used to not living on our phones."
She learned how to balance her personal and professional life
The Poosh founder also shared one of the biggest life lessons she's learned from her mom, Kris Jenner — how to balance her personal and professional life.
"My mom is such a great example," Kardashian explained in the interview. "She gets up super early in the day, she works hard, and then when she is having fun, she has the most fun out of any of us because she is so in the moment."
That lesson clearly contributed to how she and Khloé are the life of the party — unplugged and present. She also explained that, since she quit the reality show, it's allowed more time to relax and enjoy her family.
"I usually take one day on the weekend when we have no plans, we hang out at the house in pajamas or sweats. We sleep in. I like to not be on a schedule on that day," she explained.