Why Kris Jenner Just Called Jennifer Lawrence Her 'Favorite Daughter'
Kris Jenner has a soft place in her heart for Jennifer Lawrence — she's such a Lawrence fan, Jenner even called the actor her "favorite daughter." That's high praise! Find out why Lawrence ranks so high on Jenner's favorites list.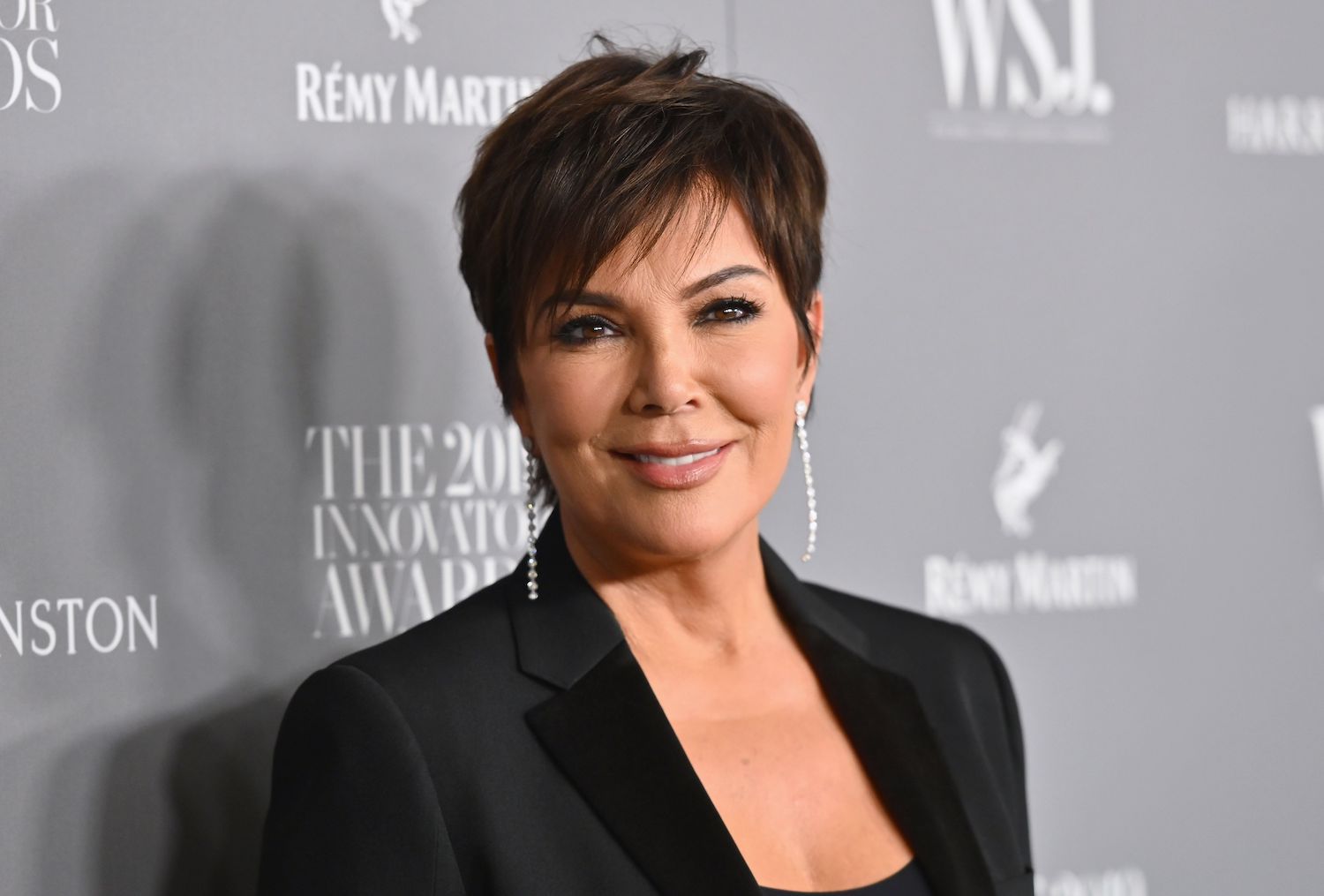 Kris Jenner and Jennifer Lawrence have a history
Lawrence was a fan of Keeping Up With the Kardashians but, unlike other superfans, she actually penetrated the Kar-Jenners' inner circle to become a close family friend. It doesn't hurt that the actor is a notoriously good time.
Jenner recalled how she and Lawrence kicked off their friendship, explaining in a 2015 interview with Steve Harvey on Steve TV, "She was a big Keeping Up With the Kardashians fan. And somebody from her team called me up and said, 'Would you surprise Jennifer on her birthday… and give her a birthday cake, like you'll be the surprise.'"
She continued, "When I walked out with this cake, she was so excited… and then we just had this little texting friendship from then on. She's such a great girl."
Jenner also recalled how Lawrence stripped in her closet. "Well, she had some time off, and I invited her over for dinner," Jenner explained. "We started having a few cocktails and we were having so much fun. And as girls do when they all get together, we ended up in my closet, looking at clothes and some stuff, and she started trying some stuff on."
She added, "She just took off her jeans and went for it."
RELATED: Kylie Jenner Once Revealed She Was Scared of Mom Kris Jenner Growing Up
Kris Jenner called Jennifer Lawrence her 'favorite daughter'
The lovefest continued for Lawrence's 30th birthday on August 15, as Jenner took to Instagram to share a special message for her "favorite daughter."
"Happy birthday Jen!!!," Jenner wrote on her Instagram Story. "You are the most amazing girlfriend, wife, daughter and my favorite daughter today!!!!!"
She added, "Thank you for your friendship, love, and so much laughter my sides hurt… I love you so much!! #love #family #memories and #friendship."
Jennifer Lawrence interviewed Kim Kardashian West
While guest-hosting Jimmy Kimmel Live in 2017, Jennifer Lawrence interviewed Kim Kardashian West. When she introduced her guest, Lawrence admitted, "I have been obsessed with our first guest and her family for over a decade in a very, very healthy way."
During the interview, Lawrence told Kardashian, "So recently I went over to your mom's house for dinner. It was everything I could have ever dreamed of."
"I've never seen my mom more drunk in our lives. We were worried," Kardashian recalled.
Lawrence assured Kardashian that she was even drunker than Jenner, recalling, "I remember getting naked in your mom's closet and ordering you to dress me."
"Is my memory correct, did you call Kanye to come up in the closet? Did you want him to style me?," Lawrence asked.
Kardashian recalled how Lawrence said she wanted Kanye to style her but when the reality star came to the closet she found the actor "fully butt naked," so she told Kanye not to come upstairs.
Lawrence wore one of Jenner's dresses that whole night… and even wore it home.