Why Kristen Bell and Dax Shepard Once Broke up in the Early Days of Their Relationship
Kristen Bell and Dax Shepard are one of Hollywood's most beloved couples. They have been married for about seven years now and are parents to two daughters.
While it seems like Bell and Shepard are meant to be together, it might come as a surprise to fans that their marriage almost did not happen. In fact, in the early days of their relationship, Bell and Shepard actually broke up with each other for a while.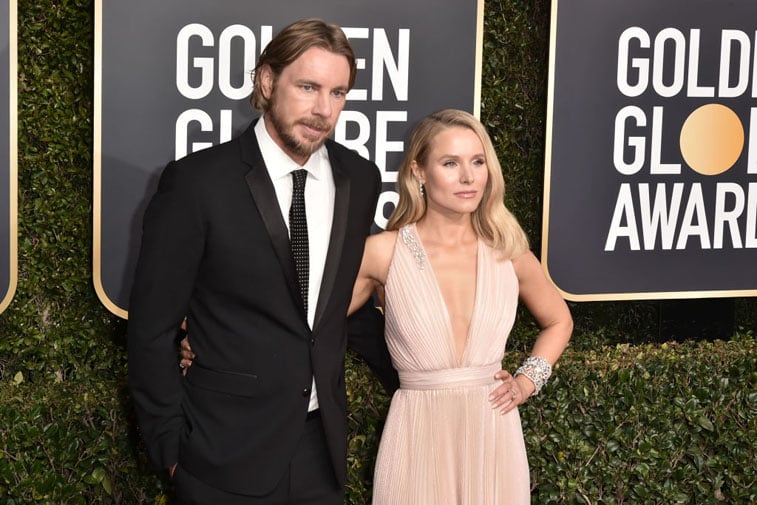 Kristen Bell and Dax Shepard first met in 2007
Bell and Shepard first met in 2007 at a birthday party for producer Shauna Robertson, who worked with Bell on the movie Forgetting Sarah Marshall. Both Bell and Shepard have been open about the fact that the chemistry was not really there during their first encounter. Bell thought Shepard talked too much while Shepard found Bell too bubbly and cheery.
However, when they met again at a hockey game, things were different. The two of them actually bonded, and after the game, they began texting each other. Soon enough, they started dating.
Kristen Bell and Dax Shepard broke up after three months of dating
The road to Bell and Shepard's marriage was a rocky one. About three months after they began dating, Bell and Shepard decided to break up. Bell once said it was because they were at different stages of their relationship.
"We were dating for about three months, and I already knew that I was in love with him and he was hesitant because he knew he was still dating other people," Bell told Popsugar in 2017. "He sat me down and said, 'I can't have this right now. I think you're wonderful, but I am still dating other people.' And then I, like, liquefied and fell to the ground, but I felt incredibly respected that he had the balls to tell me we weren't in the same place."
Fortunately, Bell and Shepard's love story did not end there. Shepard reconnected with Bell a few days later to tell her he had made a mistake.
Bell added: "He called me and he was like, 'I don't know what I was thinking. I was dating someone else but they're just not as interesting as you, and I don't know what I'm doing,' and he came back. But I still always remind him of when he broke up with me."
Kristen Bell and Dax Shepard have been open about the challenges they face
Bell and Shepard got engaged in 2010 and then tied the knot three years later. Over the course of their relationship, they have been open with fans about the fact that love in real life is far from being a perfect fairytale.
For instance, Bell and Shepard do not hide the flaws of their marriage. They have shared that, like most couples, there are good days and bad days for them. Bell even revealed earlier this year she and Shepard had an intense fight that led them to not speak to each other for days.
Ultimately, the couple's relationship has been able to last because of their continued efforts to making things work. Instead of believing that they are soulmates and perfect for one another, they credit their success to their commitment to learning about each other and making compromises for the relationship.
Additionally, Bell and Shepard often advise other lovebirds to attend couples' therapy even when their relationship is not failing. In a 2015 interview with Good Housekeeping, Bell emphasized that seeing a counselor should not be a shameful thing, saying: "You do better in the gym with a trainer; you don't figure out how to cook without reading a recipe. Therapy is not something to be embarrassed about."